12 Sneaky Ways To Add More Romance To Your Relationship
Published: Tuesday, July 12th 2016
---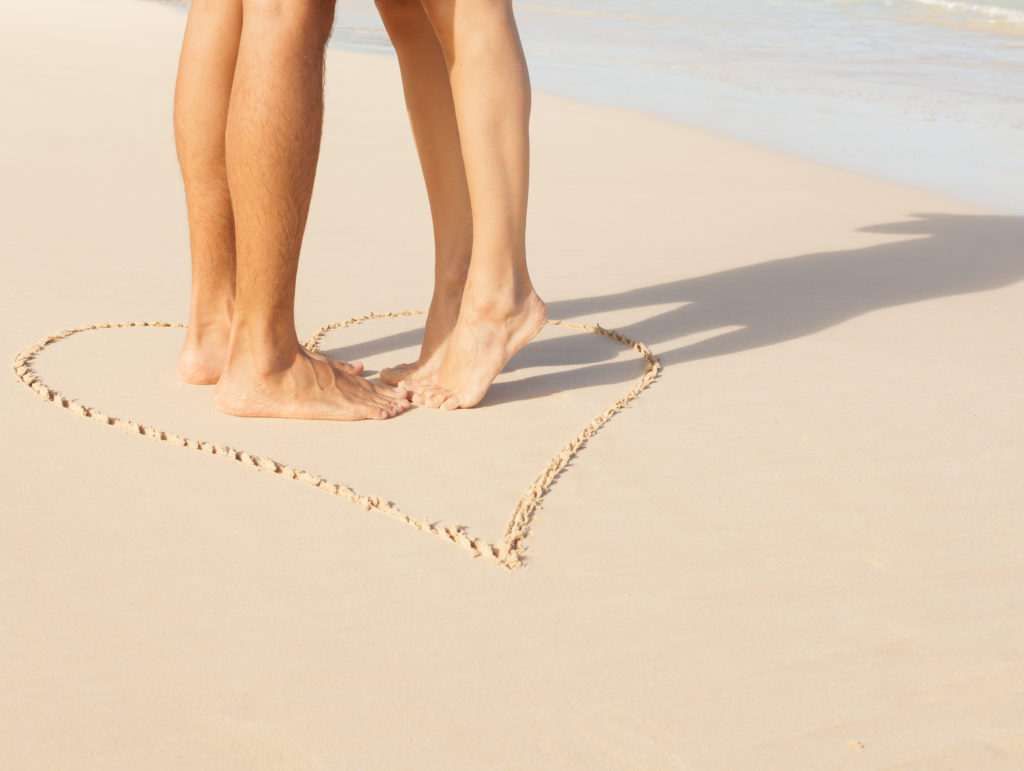 Sylvia Smith, Relationship Expert: Marriage.com
Many couples today complain that the romance usually goes away after a few years of being together. At some point it's only natural for that burning passion to cool off. But it shouldn't go away entirely. It's up to both of you to keep the flame burning in the relationship. What can you do to spice things up and make him want you like he used to 3 years ago? First of all, you should make him sense your sex-appeal. Second, you need to use your imagination and make things in the bedroom a bit more interesting and unexpected. Here are ten more sneaky tips that will surely help you out.
Never take things for granted: After several years of being together it's tough to tap into feelings that once rocked your world. But it's not impossible either. Start by remembering what you love most about him. Reconnect on a deeper level and go back 3, 5, 10 years ago. Find that feeling; it's there, hidden within your soul. Go back to the moment you met for the first time. Remember your first dates and night together, and hold on to those sensations. That first kiss, that first touch, that first intimate connection will remind you of how much you actually adore him.
 Don't share everything, keep a little mystery: When you're in a relationship, sharing becomes natural. But then again you must avoid over-sharing. He doesn't have to know everything there is to know about you. Leave a little room for mystery, and entice him with stories that could leave him speechless. Romance your man with your creativity, talk about fantasies you've never shared with anyone and enjoy the time you're spending together
Dating should never end: Just because you've been together for 10 years, it doesn't mean you should stop dating. Make time for him and spend some quality alone time at least once a month. Wear something new every time, and spice his imagination with sexy lingerie and a sensual perfume. Dinner and a movie every month can everything you two need to remember the good times and fall in love over and over again.
Exchange random gifts: Women love gifts. And, sometimes they love gifts for no particular reason. This goes for guys too. They also deserved to be spoilt. It doesn't have to be Valentine's Day for him to received breakfast in bed. Save the best for last. Ignite his senses with a sexy kiss and a wink, and he'll think of you all day long.
Entice him: Wake up in a good mood. Boost physical contact and get closer to him. Entice him with sweet words, and don't hesitate to flirt. Married couples should never stop flirting. It is a great way of reconnecting and making sex more fun and exciting. Make him desire you and tease him every now and then. At night, put on sexy lingerie and ditch the sweatpants.
Love notes are not overrated: Some would say love notes are overrated. They're not actually. Maintaining romance in marriage is tough; if you're not creative the bond will break, and the couple will most likely grow apart. If you don't want that happening to you, you should dare to be corny. Write him love notes and hide them in his jacket or wallet. He'll think of you each time he reads them.
Be proud of your spouse: Rather than complain that your spouse doesn't do this and doesn't do that, you should be proud of him. Embrace the positive aspects of his personality and make him feel lucky that he's got you in his life. The more you talk about him (with the risk of annoying your friends) the luckier he will feel.
Compliment your spouse: Just like women, men like and want to be desired and needed too. Compliment him on the good deeds and shout out loud and clear that you can't imagine your life without him. He'll surely feel lucky too. Men should be appreciated, and the more you do the better chances you have to enjoy his good mood and positive attitude.
Be adventurous together: Go on adventures together (skydiving, scuba diving, rafting, etc.) and live life on the edge together. Near-death experiences will convince him that you'll do anything for him; and that even if you're terrified, you won't quit. Such adrenaline-reviving experiences are unique, and they somehow manage to tie the love bond to a point where it becomes unbreakable.
Be spontaneous: Pack a backpack on a Friday evening and go with the flow. Let the train (or airplane) take you anywhere. Be spontaneous and enjoy every moment spent together. Don't take life too seriously and you'll be able to surpass marital issues a lot easier. Fight and then laugh about it, or get angry but give up some of that ego. Compromise is good in a marriage. It shows that you are there for him no matter what; regardless of whether you did something wrong or it was his fault.
Bottom line is, if you want reignite the love flame in a relationship, both you and your partner must learn to compromise. Stop focusing on defects and center your attention on the things you love most about them. Communicate as often as possible, share life goals and talk about building a future together.
Most recent from Relationships