3 Tips on Getting in Shape Before Your Wedding
Published: Monday, September 24th 2018
by Spafinder
---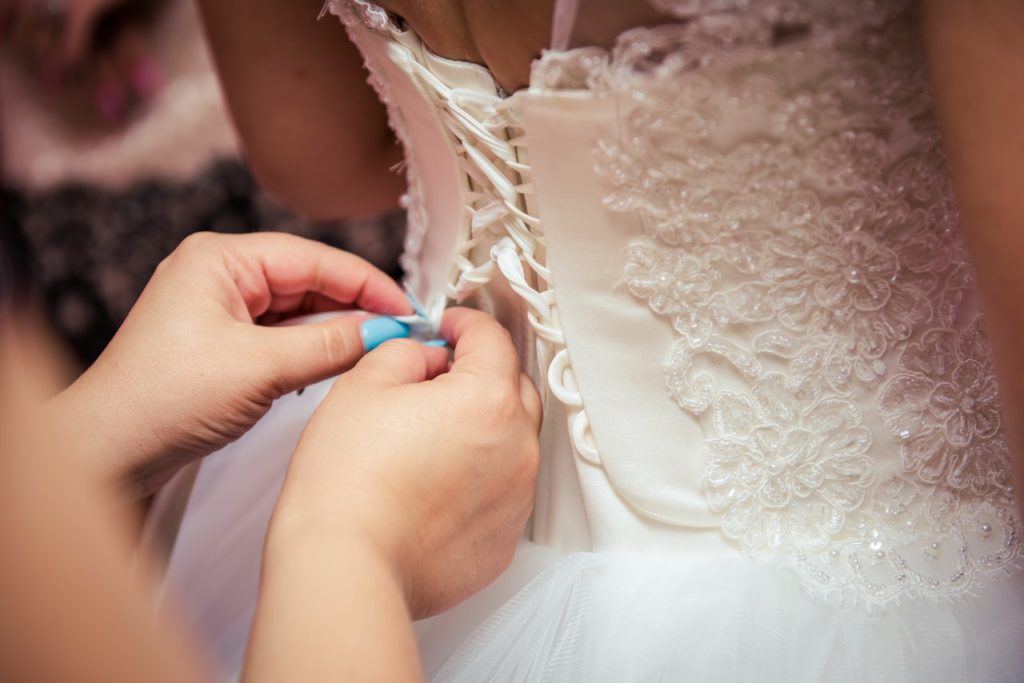 Tying the knot is a great motivator to get in shape.  However, we don't think brides–or grooms–should obsess about their bodies. The goal is to look and feel your best from the inside out, whether that means eating better, taking a yoga or Pilates class, hitting the gym, signing up for boot camp or just walking more. Here are three no-stress tips to help you feel confident and relaxed when you walk down the aisle.
Train for Your Dress

We love this logical tip from the experts at BodyBuilding.com: train for your wedding dress.[1] Every gown is designed to accentuate a certain part of your body. The idea is to select your workout plan based on the shape of your dress and the parts of your body that will be in the spotlight. For example, if you're wearing a backless dress, choose exercises to tone your shoulders and upper back.  Or if you choose a strapless ball gown style, work on your shoulders and arms.  And if you're wearing a short dress, focus on your quads and calves. The reverse of this plan is also true: choose the dress that shows off the best parts of your body and then commit to exercises to enhance them even more.
If you're working with a private trainer, show her a photo of your dress and what you'd like to accomplish. In addition, there is information about specific workouts online. And you can accomplish your goals at a yoga or Pilates class.
Eating Healthy–and Stress Free

We don't recommend crash diets right before your wedding. After all, your husband-or-partner-to-be loves you just the way you are. However, weddings are about new beginnings and they are a perfect time to commit to a healthier lifestyle.  While it's true that what you eat before your wedding will impact how you look, that doesn't mean weeks of subsisting on carrot sticks.  Make simple choices that work for you. For example, skip the chips, say bye-bye to sugary beverages, cut down on alcohol and eliminate pre-packaged foods whenever possible.  You'll see the difference in your body and skin.
In addition, eating healthy is something you and your new life partner can do together. Drink lots of water, choose veggies and fruits, skip the treats and start living your new healthy life.
Make Fitness a Wedding Party
Kick off your wedding by inviting your fiancé and/or bridesmaids to join you on a fitness journey.[2] It's easier to accomplish your goals together and it's a great time to reconnect with the people you love best.
However, remember to take time out from the pre-wedding crazies. Book a massage with your bridal party or treat your mom to a spa day.  Get outdoors and take a hike. Luxuriate in a spa bath at home, complete with candles and aromatherapy. Turn on your favorite music and write your memories of this special time in a journal. And most of all, remember to sleep!
Spafinder Gift Cards are perfect gifts for weddings, bridal showers and bridal parties.
[1] BodyBuilding.com, "Buff Bride: Wedding Workouts," August 2017
[2] Lauren Conrad.com, "10 Fitness Tips to Get Ready for Your Wedding," Lauren Conrad, October 2014
Most recent from Relationships