7 Signs To Know If It's Love
Published: Sunday, July 17th 2016
---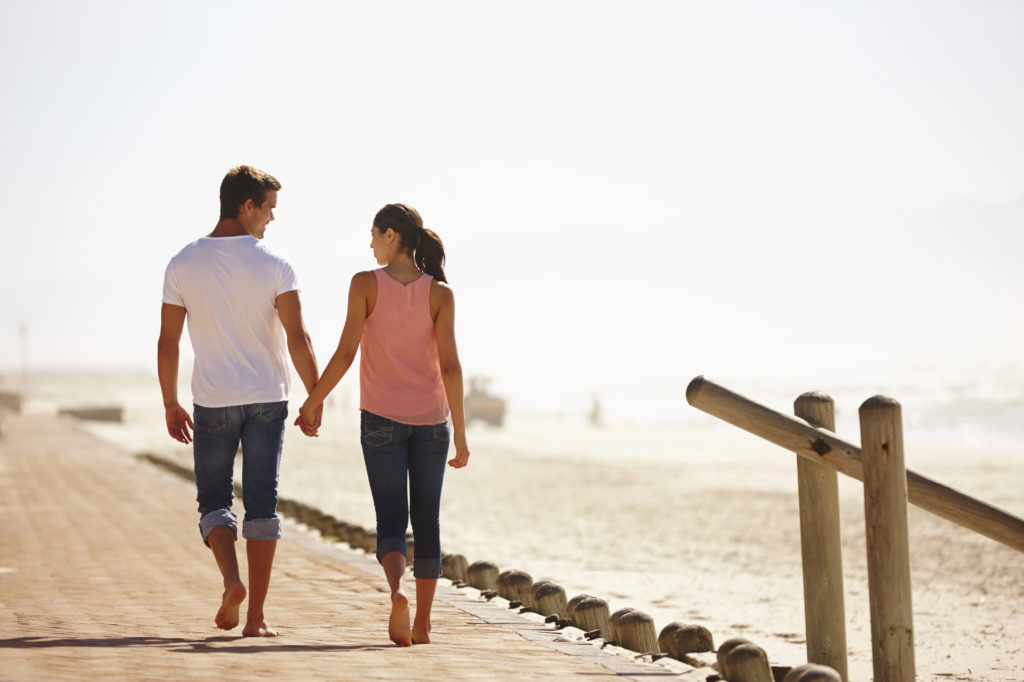 Sylvia Smith, Relationship Expert: Marriage.com
From the time they are quite young, many women dream of being swept away by their own prince charming someday. They imagine he saves them from the perils of the world. Then together, they ride off into the sunset on a white horse, of course instantly falling madly in love, then getting married and living happily ever after. He's handsome and dashing, and only has eyes for his beloved.It all seems to easy, right? Who wouldn't want to be swept away by a handsome prince? Especially one who so obviously loves his princess.
While it sounds nice, real life sure isn't like it is in fairy tales. As we get older and experience relationships, we find out the hard way that reality is much more messy and complicated. You don't always experience love at first sight. In fact, sometimes deeper, true love never develops. And there are definitely no princes on white horses coming around.
Still, despite reality, love truly is a wonderful thing. It's euphoric and eye-opening and just simply amazing. True love makes you feel safe, secure, and hopeful. There is no denying how you feel about your man; if you are in a relationship, how can you tell if he's madly in love with you? Unless he's shouting his feelings from the rooftops, you may not know what he is really thinking about you.
Here are the 7 deniable signs he loves you:
He Gives, Gives, Gives: True love is all about giving, not receiving. One way to really tell if he loves you is that he doesn't keep score, or expect you to do something in return for something he has done for you. When we love, we don't have conditions or return expectations. We think about the other person and do nice things for them and spend time with them, just because. If he brings you flowers just because, or takes your dog for a walk when you're too tired, or cooks dinner for the two of you, don't let this guy get away! He's definitely in love.
He Really Looks at You: Of course, at the beginning of a relationship there is what is known as "puppy love" where you are both enamored with each other. True love is deeper than that. Even when your man knows your faults, he still loves everything about you. When he truly looks at you in a way that suggests he "sees" who you really are, you'll know it's because he loves you. He also steals looks at you all the time. It's not just because he's attracted to you physically—it's because he feels a strong connection and feeling about you.
He Puts Your Needs Before His: When we are single, we just look out for ourselves. But when a special person enters our lives, our priorities change. If your man is willing to go to a chick flick with you, encourages you to develop your passions, and even asks you to choose what you want for dinner, it might be love. When we are in love, we let go of what we want—big or small—and put the needs and desires of the other ahead of our own. Does your man do this? Perhaps he skips out on a guys night out to attend an event with you, he picks you up at the airport extra early in the morning when he'd rather be sleeping, or he takes care of you when you are sick. When he puts your needs first, you'll know he's got love on his mind.
He Tells People About You: A man in love is proud of the woman he loves; it's only natural that he'll tell practically everyone about her—his boss, his entire family, his best friends, etc. If you run into these people and they say, "I've heard so much about you," that's a good sign he loves you. It means you are on his mind even when you aren't with him, and he wants others to know that you two are an item. Now, to find out exactly what he's been saying about you!
He Listens to the Details: When a man is in love, he wants to know everything about his woman. All her cares, worries, thoughts, experiences, memories, etc. While he won't necessarily remember every little thing you say, he will remember the important details. He may be able to recall the names of your extended family, even before he's met them, or he may recount to you a story you've told him. He wants to be a part of your life, and that includes your past, present and future.
He Wants to Be a Better Man: Love does something to our whole being. It makes us see the world differently, and we feel differently. Ultimately, love makes us want to be better people. All these good feelings and hopes for the future give us a spring in our step and help us look on the bright side. If your man has told you he wants to be a better person just because he knows you, he's definitely in love. If he hasn't told you outright, there are indications he feels this way, for example, he gives up bad habits, he proactively wants to better himself by furthering his education, or others comment about changes in him.
He Talks About You in the Long-Term: When it's just infatuation or short-term love, then it's all about the here and now. It just feels like the relationship is going from day-to-day. In that case, when things get hard sometimes the "love" can fade. But when he's truly in love, he's got a long-term mindset about you. Instead of just talking about today, he's talking about far into the future. "Someday when we…" is an indication that he's given thought to having you in his life for a long time. That definitely spells love.
Most recent from Relationships