Before the Miracle of Life…the Miracle of Prenatal Massage
Published: Wednesday, July 8th 2009
---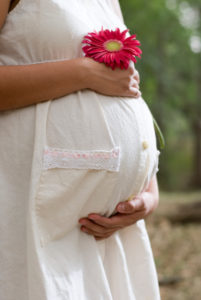 Expecting mothers go through enormous physical changes – weight gain, muscle tension and posture/center of gravity shifts. Prenatal massage is widely believed to hold therapeutic benefits to alleviate lower back pain and swelling. Spas like Hoboken Prenatal Massage, are tailored specifically to the needs of pregnant women and their changing bodies.
About prenatal massage
Like regular massage the goal of prenatal massage is to relax muscles, ligaments, ease tension, and simply make you feel good. Carrying a baby changes your center of gravity and adds a great deal of stress on your shoulders, back, neck, and abdominal muscles. Therapists trained in prenatal massage tailor their treatment to the needs of pregnant women and their changing bodies. They are familiar with common sore spots and may be able to provide some relief.
Positioning
If you are able to lie facedown some prenatal massage therapists use a special table or pad with hollowed out areas to accommodate your belly and breasts. Not all women find it uncomfortable to lie facedown even at the beginning of their pregnancy. Once you're past mid-pregnancy, it's not a good idea to lie flat on your back either, because of pressure on the uterus. You can lie on your side and hug a full body pillow for support.
Benefits
There are a multitude of therapeutic benefits offered by prenatal massage online slots which include:
Ease lower back, head and neck pain
Reduce chronic headaches
Decrease stress and fatigue and anxiety (which helps to stabilize hormone levels)
Promote relaxation and breath work
Help cope with discomfort
Increase circulation
Improve skin elasticity that can help reduce stretch marks
Reduce swelling
Communicate
A big part of prenatal massage is that it allows you to take time for yourself during your pregnancy, because the physical and emotional toll on the body is great. It is essential that you tell your massage therapist where you need attention and your personal preferences. Massage therapy is also a helpful treatment after pregnancy as your body returns to normal state. All expectant mothers should check with their doctors prior to getting a massage as it may not be recommended. Also be sure that your massage therapist is trained in giving pre and post natal massage.
Most recent from Relationships