PRENATAL MASSAGE
KNOW BEFORE YOU GO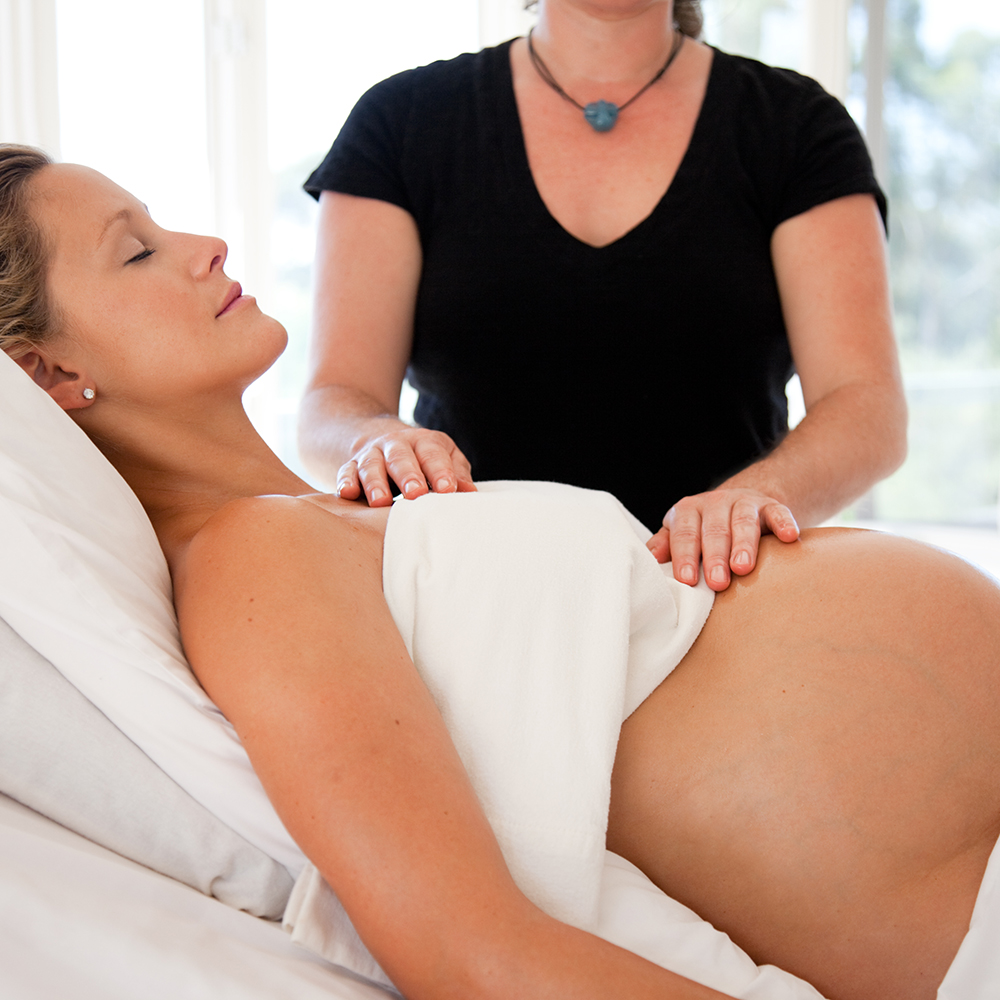 PRENATAL MASSAGE
Attention moms-to-be, we have good news! A prenatal massage can help relieve back pain, improve sleep, and boost mood during your pregnancy. It can also decrease stress, help you relax and reduce labor complications. Prenatal massage is best given while you lie on your side propped up by pillows. Neck and shoulder massage is a safe sitting-up option, as well. Spafinder helps you find a prenatal massage near you. Be sure to always check with your doctor before booking your appointment! Prenatal and postnatal massage can be just what an expectant or new mother needs before and after labor. When choosing a prenatal massage therapist or a pregnancy spa, clients should ensure that their practitioner has had extensive experience practicing massage on pregnant women. No two women's pregnancy pains are identical, so experienced prenatal massage therapists cater to the specific needs of each client. Many therapists have special chairs or tables designed for pregnant clients, specifically tables that are scooped out in the belly. Again, contact your doctor before treatments.
Read more in Spafinder's What is Prenatal Massage? To help you find the massage that fits your specific needs, read Spafinder's guide to Which Massage is Right For You?, or select one of the links on this page for a different massage type.
MORE MASSAGE & WELLNESS IDEAS
LEARN MORE ABOUT PRENATAL MASSAGE
Nail Down The Perfect Manicure with Frenchies

Spafinder has joined forces with the amazing Frenchies nail salons to provide clean, beautiful manicures and pedicures at a steal!

Why World Spa Brooklyn Is Your New Big City Spa Destination

World Spa Brooklyn blends unique cultural techniques with classic spa days for a state-of-the-art luxury wellness experience.

4 Incredible Benefits of Massage Therapy

It's not like you need a reason to treat yourself to a soothing massage…but what if we told you that we could provide five of them?
GET 10% OFF SPAFINDER GIFT CARDS
Get 10% off Spafinder Gift Cards! Sign Up Today!