Girls Just Wanna Have Friends – Why Female Friendships Are Key
Published: Friday, January 24th 2020
by Spafinder
---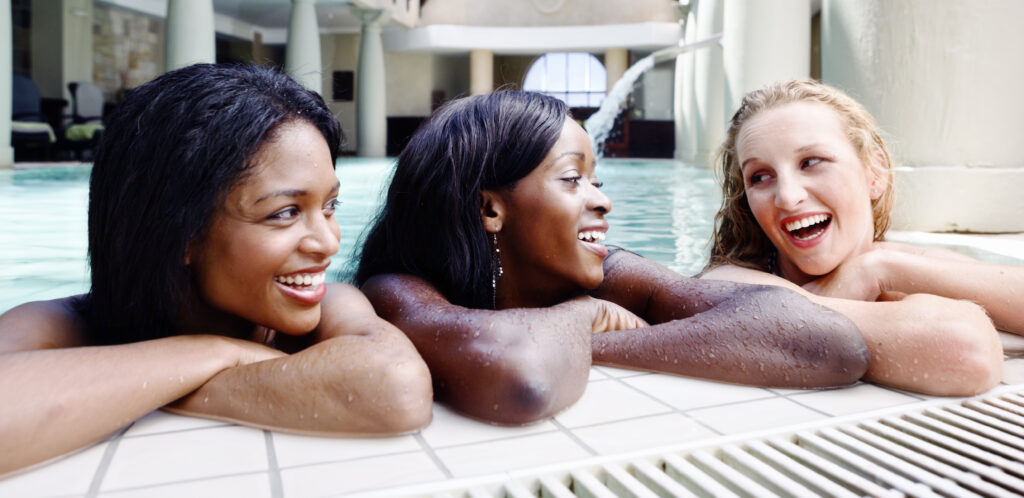 The world we live in doesn't give enough credit to female friendships. It rolls its eyes at the best friend necklaces, the elaborate high fives and the secret languages of middle school girls surviving the tough years of adolescence by bonding. But those middle schoolers might have the world already figured out. Life is better when you have a strong group of friends to get through it together.
Reclaiming the #GirlSquad
When Taylor Swift announced her #GirlSquad in 2015, some booed, but many cheered. Taylor was celebrating the long-honored tradition of the female friendship. And that spirit has been taken over by women everywhere. Think about the rise in women's networking groups and secret Facebook groups that allow women a safe space to do anything from vent to community organize. There is even a spike in women running for office. The truth is women's power comes from the ability and willingness to work together. But if your middle school friends disappeared, how can one create a group of friends later in life?
Know Yourself, Know Your Friends
The nice thing about adulthood is you know what you need and more importantly what you don't need. After all, a girl squad is only as good as its girls. Think about your friends and how you feel after hanging out with them. Do you feel restored or drained? Do you feel like your emotions are met? If not, it might be time to shake up your friend group and re-discover female bonding.
Dating for Friendship
Finding strong friends can feel like dating but without any swiping. Explore ways to break out of your routine and shake things up by taking a new class, joining a book club, or even organizing a happy hour at work. If you see someone who you think might be a good friend match, try giving her an honest compliment or even just be open with your feelings. Everyone is looking for a great new friend and we think Galentine's or Valentine's Day is a great time to get started!
Maintain the Relationships
Lasting female friendships are hard because it is so easy to let them slip away. Try to keep your relationships going by creating opportunities to hang out together. Organize a clothing swap to be more sustainable and get some free new digs. Plan a postcard writing campaign. Or create a brunch hopping group that rates every bottomless mimosa joint in town. Whatever you decide, just hold on to those friends. They will be there for you in good times and in bad – even when your boyfriend or husband isn't.
Celebrate your BFFs with a Spafinder gift card.
Most recent from Relationships