I Do. I Did. I'm Done. Living Your Best Life After Divorce
Published: Wednesday, August 1st 2018
by Spafinder
---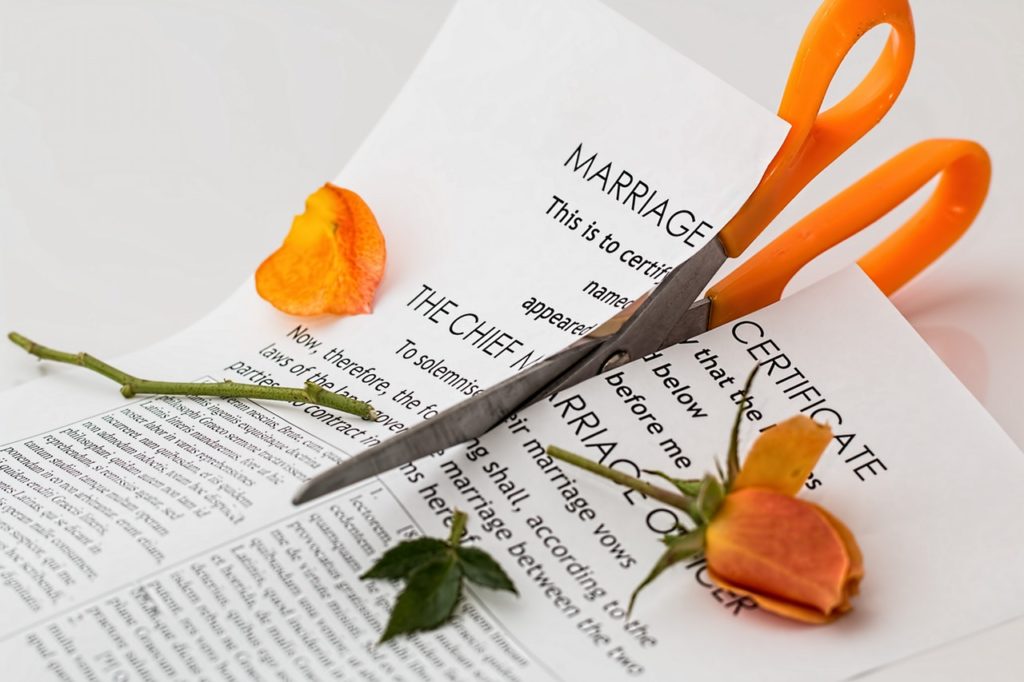 Whether you have kids or you've been married for just a short time, life after a divorce can be hard.  And whether the divorce was your decision or your partner's–or it was mutual–it's easy to slip into feeling like a failure.  But after you've done some healthy mourning and worked through your feelings, you'll discover life can be better after a divorce. After all, you've asked yourself some hard questions and had the courage to make a huge change in your life. Now it's time to rediscover the real you and begin your new life.
Celebrate Change (We're Talking about You!)
Relationship experts suggest healthy changes can be good after a life-altering event like a divorce.  Maybe it's as simple as checking out a new yoga class or trying a different haircut. [1] Or perhaps you've always wanted to take up horseback riding. The idea is to put yourself first and try new experiences–just because you can.
You may not be able to do everything you want (like ditching it all and moving to Portugal). But even if you have kids, this could be the right time to be a role model and demonstrate that change is an opportunity to find your own happiness.
Confidence is Contagious
Here's a pleasant surprise: Divorce can boost your confidence. Think about it – you made a really tough decision and you survived. Plus, you are on your way to building a wonderful new life. In addition, you are making your own decisions and not being criticized when your ideas don't work out.  Being in charge of your destiny is a confidence cocktail – and a wonderful example for your children.
It's All About You–In a Good Way
In an article in the Chicago Tribune, Psychotherapist Abby Rodman, author of "Without This Ring: A Woman's Guide to Successfully Living Through and Beyond Midlife Divorce," says one day you will realize that you no longer have to manage your unhappy marriage. In addition, you won't be responsible for your partner's unhappiness.[2] Rodman points out that divorce can be the door to reconnecting with friends you may have ignored and rediscovering talents you've set aside. Plus, you will learn to like yourself again.
The Joys of Being Alone

An article in WebMD[3] suggests that being un-coupled can be positive, especially after a tough relationship. This doesn't mean binge watching episodes of  "Lisa Vanderpump Rules" alone for hours or never seeing anyone. In fact, when you're not half of a couple, there are more possibilities to make new friends and join groups that enjoy the same activities you do. (Sailing, anyone?)
Getaways and Girlfriends

Spoiler alert: We think Girlfriend Getaways at a luscious spa are designed for post-divorce healing. You're with your favorite girl tribe. The staff is trained to make you feel and look good. The food is yummy and healthy for your tummy. And there are lots of opportunities to try new activities. What could be better?
Top spas like Miraval Arizona Resort & Spa, Grand Fiesta Americana Coral Beach Cancun, the Spa of Colonial Williamsburg, The Red Rock Spa by Well & Being, BATHHOUSE Spa at Delano Las Vegas and the Spa at Green Valley Ranch offer dreamy Girlfriend Getaway packages. And the Wellness Festival at the Ritz Carlton, Amelia Island, is a perfect way to begin your transformation.
[1] Huffington Post, "12 Unexpectedly Wonderful Things About Life After Divorce," Brttany Wong, December 2017
[2] Chicago Tribune, "A Happier Life after Divorce," Heidi Stevens, January 2015
[3] WebMD, "After Divorce: 8 Tips for Reinventing Yourself, Gina Shaw
Most recent from Relationships