Ladies, Leave Your Man at Home – It's Galentine's Day
Published: Friday, January 11th 2019
by Spafinder
---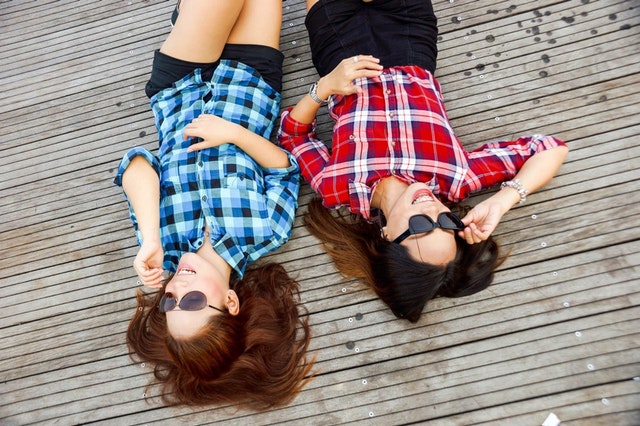 Whether you love or dread Valentine's Day, Galentine's Day brings a smile to every woman's face. And if you haven't heard of this gal-pal holiday, allow us to explain. Amy Poehler's Parks and Rec character Leslie Knope introduced Galentine's Day in 2010. Celebrated on February 13, the day before Valentine's Day, Galentine's honors the incredible and inspiring female friends in our lives.
Now Leslie Knope celebrated Galentine's Day with her favorite meal of the day – breakfast. But here are a few fun new ways to celebrate your favorite fierce females in 2019 and bring some light and kindness to the world.
Organize a Clothing Swap

Does your clothing still spark joy? We've all caught the tidying up bug so why not gather your best girlfriends friends together for some eco-friendly fun and host a clothing swap. Clean out your closet and invite your friends to bring their clothing cast aways to your home–then do some totally free shopping. You will get a chance to refresh your wardrobe, find a good home for your favorite shirt that doesn't quite fit anymore and be green in the process.
Make a game plan for donating the stuff that doesn't get swapped by finding a charity that outfits women, like a women's homeless shelter or a charity focused on runaway teens. They will be able to use the clothing better than a standard charity.
Nosh with a Non-Profit

Does the news have you feeling frustrated? Well, friendships will help make you feel more connected to both other people and to your community. So why not host a mirco-giving cocktail party with your gal pals for this Galentine's Day? Pick out a few local charities that help out women in your area and give them a call to see if they need something small-ish, such as a new refrigerator or supplies. Then ask your friends to contribute and help out the cause. Because the amounts are small, you and your friends will immediately feel like you are making a difference. It's a win-win-win.
Make Some Her-story

Women often get ignored when it comes to history so why not honor a few female historical heroes with a mini history lesson? (With toasts, of course!) Ask each of your friends to prepare a two-minute presentation on a famous lady in history who they think people might not know about. Then get together and learn all about these powerful women, while also celebrating the powerful ladies in the room. And as a bonus, you will have some serious cocktail party small talk ammo in the future.
Whatever you do on Galentine's Day, remember to reach out and celebrate your female friendships with love, happiness and perhaps a little cake. Because ladies, as Leslie Knope said, "Ovaries before Brovaries."
Grab your friends and head to the spa for a Galentine's treat.
Missing your best friends? Email a Spafinder Gift Card for Galentine's Day.
Most recent from Relationships