Treat Your Other Half to a Couple's Massage
Published: Tuesday, February 7th 2017
by Spafinder
---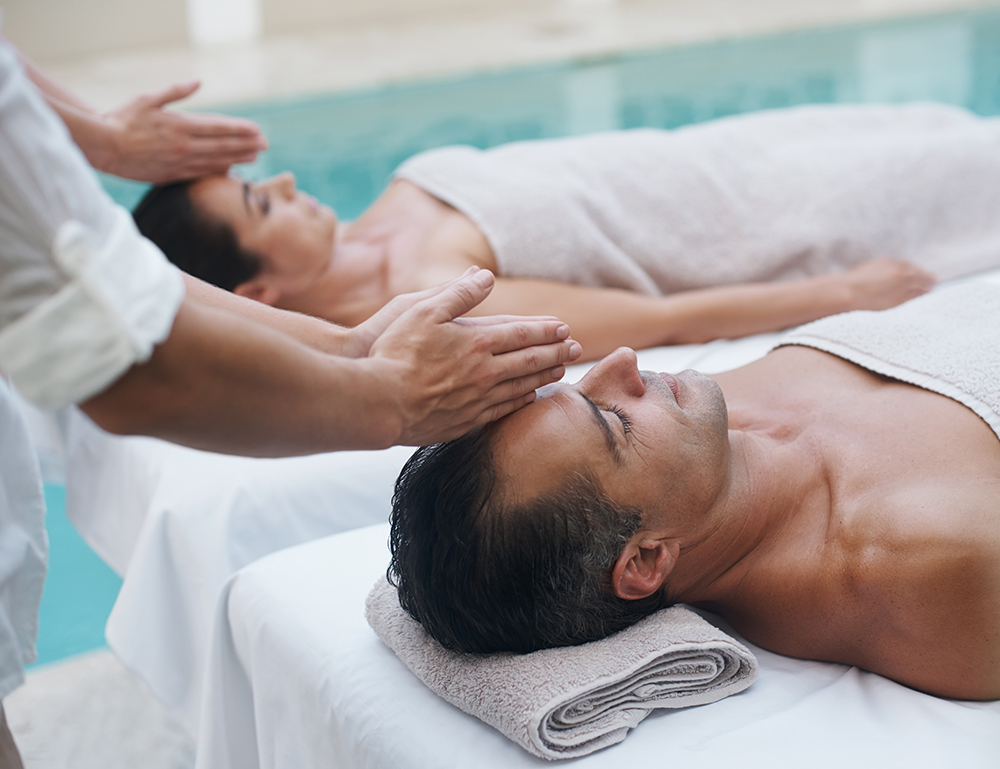 Thanks to Spafinder  – your one-stop shop Valentine's Day – you can try something new, a couple's massage. Step away from that TV remote and book yourself and your other half in for a spot of serious relaxation.
While your loved one may protest at spending an afternoon in a spa, once he's sunk into the soothingly hot towels on a super soft massage bed and enjoyed the ultimate in relaxation, he'll be convert. Spas aren't just for women, after all. In fact, a recent poll by a key money-saving site revealed that the majority of men quizzed (a staggering 57%) use between six and 10 male grooming items per day! Plus, when was the last time you spent some real, quality time with your partner away from the day-to-day chaos of home, work and after-school activities with the little ones?
The great news is there are a wealth of benefits that come with having a couple's massage, not least the chance to escape the ever-growing pile of laundry for one night. Massage in general has been proven to reduce stress and anxiety, but enjoying a massage alongside your partner can do wonders for your relationship, too. Helping you reconnect as a pair, a relaxing massage will ensure all your worries melt away. Increasing your feelings of affection, a good massage can also stimulate the release of a host of feel-good hormones, which boosts intimacy. But guess what? A good hour or so on the massage bed can increase oxytocin (otherwise known as the 'cuddle-chemical'), too, inducing what one website has described as a 'pretty scientific love potion'.
Looking for a couples' massage spa in your area? Simply click on 'Find a Spa' and away you go!
Don't resort to simply asking your partner what he or she wants for Valentine's this year and spoiling the surprise. Instead, choose a couple's massage and give them an experience to remember.
Most recent from Relationships