The Pioneer Spas: Canyon Ranch
---
We celebrate Canyon Ranch for being true to the mission on which it was founded more than 30 years ago and for taking its message of healthy living and personal power beyond its physical locations. It is truly one of the first wellness retreats to develop itself as a brand, taking the idea of spa into a whole new realm.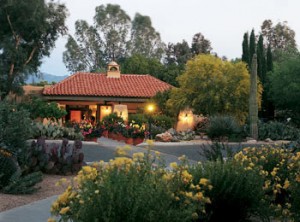 When Canyon Ranch first opened its doors on a former dude ranch in Tuscon's Sonoran desert in 1979, cofounder Mel Zuckerman's business card read "President & Bell Captain." Since then, Zuckerman has come a long way from hauling guest's luggage, but the vision with which he and his wife, Enid, and business partner Jerry Cohen started—to inspire in each person an commitment to healthy living, and to provide the tools and knowledge to turn intentions into reality—remains very much intact.
The Birth of a Spa Brand
Theirs was a mission honed from experience. Zuckerman had been confronting many of the common health issues that result from poor eating,stress, and lack of exercise, when he spent a life-altering month at a weight-loss retreat. Realizing that he had the power to make drastic changes in his life, he became committed to sharing this revelation with others.
Now a true leader in the industry, the multi-award-winning Canyon Ranch has expanded to other locations and marketed itself as a full-fledged brand, even referring to itself as such. Says Ranch spokesperson Sheryl Press: "We have remained true to our original mission, but our expansion beyond the immersion resort category has been quite significant. We have multiple entry points for the brand now." In addition to its original Tuscon location, there is a Canyon Canyon Ranch in Lenox, Massachussetts; Canyon Ranch Hotel & Spa; and the Canyon Ranch SpaClubs, day spas found at the Venetian and Palazzo hotels in Las Vegas and three cruise lines. In addition, the Tuscon, Lenox, and Miami sites include Canyon Ranch Living communities, which are based on Canyon Ranch's mission of healthy living.
And, like any other brand with marketing savvy, Canyon Ranch has expanded their reach into the virtual world, developing iPad apps "that allow consumers to experience Canyon Ranch, through recipes, cooking demos, fitness tips, etc., whenever and wherever they are," says Press.
With all of this incredible growth, there is one frontier of which Canyon Ranch is particularly proud of exploring: the Canyon Ranch Institute, a nonprofit created in 2002 to bring Canyon Ranch's mission to underserved communities.
A Shift to a Healthy Way of Life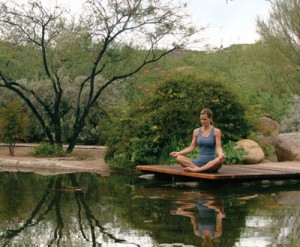 Still, Canyon Ranch has never forgotten serving the guests who helped put them in its hugely influential position in the first place. And they've definitely seen visitors evolve over the years. "Our guests now define 'pampering' in a non-traditional way," says Press. "To them, the art of pampering oneself involves more than just facials and massages—it's participating in activities that move the body, healthfully fuel the body, and manage stress. They regard their bodies as temples and want to indulge their minds, bodies and spirits."
And how else have their guests changed over the last 30 years? "They've become healthier!" says Press emphatically. "The shift toward being a more 'well' society, and people understanding what wellness truly entails, has enabled our guests to set manageable goals for themselves and reach them."
And thanks to Canyon Ranch's expanded reach, the tools to a healthy lifestyle will be accessible to more people.
Our 25th Anniversary Celebration continues with more Spa Nostalgia Slideshows >
---