Anticipating an Addition? Babymoon at the Spa!
Published: Tuesday, May 24th 2011
by Amy Sung
---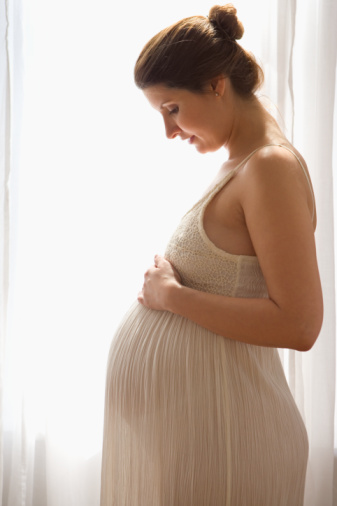 Besides being Melanoma Awareness Month, May is also Pregnancy Awareness Month! Going through pregnancy is a life-changing event and from offering prenatal massage or pregnancy massage services, to babymoon or mommymoon packages, spas are becoming an ever-present part of the pregnancy process for many expecting parents.
So what is a babymoon or mommymoon, you ask? Babymoons, sometimes called mommymoons, can be a pre-baby honeymoon-esque trip with your partner to relax alone one last time before the baby comes, or some parents choose to go on these with their newborns in tow. One-day babymoons are also popular at day spas for moms-to-be to enjoy a little R&R without the stress of traveling. Whether you're looking to get away, or just be pampered for a day, most babymoon or mommymoon packages involve the spa and offer pre or postnatal treatments, yoga classes, couples' treatments and more. Prenatal massage is widely believed to hold therapeutic benefits to alleviate lower back pain and swelling.
Babymoon Getaways
Just last month, formerly expecting, and now full-on mom, Mariah Carey took a babymoon herself at the extravagant Terranea Resort. This celebrity mom's ultimate babymoon included pampering at the spa and plenty of time relaxing in the beautiful natural surroundings. Mariah indulged in the spa's signature treatment, "El Segundo Blue," that pays homage to a beautiful and protected butterfly species found only along the resort's Palos Verdes Peninsula. The treatment focuses on metamorphosis and reenergizing the mind, body and spirit.
Since 2003 Barefoot & Pregnant, the country's first maternity spa, has been helping mothers through their pregnancies and beyond. Partnering with world-class hotels across the country, Barefoot & Pregnant has been able to open three maternity spas that are fully equipped to provide pregnant ladies with the pampering they need, be it an hour or two of attention or a several-day stay. With locations at Casa Madrona, Spa Elia and Hotel Healdsburg in California, the specially crafted maternity treatments pay special attention to the areas that carry extra weight and pressure as the belly gets bigger. All of the spa locations also offer treatments for daddies, too, like Daddy Facials, Pedicures and couples massages.
Parrot Cay also offers a Babymoon package designed for expecting parents to have their 'honeymoon' before the arrival of the baby. It is a three-night hit of instant relaxation, and includes an indulgent 75-minute prenatal massage as well as a private yoga session for two.
One-Day Babymoons
The Spa at West End offers a two-and-a-half-hour Mother-to-Be West End Escape package, which is designed to pay special attention to a mother-to-be's needs. The package includes a prenatal massage, an express mini-facial, and an express mini-pedicure with paraffin dip. Mothers should be at least 12 weeks along.
Both Oasis Day Spa on Park and at the Affinia Dumont in New York City feature a two-hour Mom-to-Be Package, which includes a prenatal massage, body scrub and customized mini facial.
Also in New York City, and in select locations throughout the country,  is Edamame Maternity Spa, which focuses on treatments as healthy solutions while delivering visible results with an emphasis on making moms look and feel beautiful during this special time in their lives. From the Mamo Mio Yummy Tummy treatment, which increases circulation, exfoliates and improves the tonicity of skin on the abdomen, to the Mom-to-Be massage, to the post-pregnancy clinical-grade facial, moms can surely make a babymoon day full of this spa's unique maternity treatments.
Le Petit Retreat Spa in Los Angeles offers a multitude of couples' spa packages and actually encourages couples to spa together in the same room. With prenatal massage for moms to enjoy, dads are also encouraged to get a de-stress massage at the same time in the same room.
In Boston, G2O Spa & Salon offers three treatments for moms-to-be. Book all three for a full babymoon day and enjoy a maternity massage specifically designed to ease backaches and reduce edema, an all-organic mommy facial that revitalizes dull hormonal skin, and the all-organic Tummy Hydrator treatment, which is great for tummy breakouts, dryness and stretch marks.
The Mom-to-Be package at Ultimate Escape Day Spa in Overland Park, Kansas, includes a 60-minute prenatal massage, an ultimate pedicure, a cocoa butter hand and foot wrap, and even a snack!
Here's a list of more SpaFinder spas offering prenatal and postnatal treatments.
Most recent from Relationships