Ask Susie: A Gluten-free Getaway
---
Dear Susie,
I am 66-years-old, single and I love to hike. I'm looking for a spa where I can learn gluten-free eating, lose weight, swim and play tennis. Any suggestions?
-BB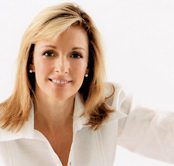 Hi BB,
We mentioned a gluten-free week at Rancho la Puerta in our annual Trends Report (RLP also has great hiking!).
Destination spas have, of course, been doing yoga and 'healthy cooking weeks' for years, but retreats are moving in bold new directions. Consider Solace Spa at Boyne Mountain's "Trapeze Experience," where trapeze artists teach spa-goers to soar through the air like circus performers, and artsy, creativity-focused weeks like Canyon Ranch's "Don't Worry, Bead Happy" jewelry-making retreats, or "Raw Food Week" at Canada's Spa Eastman, and "Gluten-Free Cooking Week" at Baja California's Rancho La Puerta.
In addition the following spas have indicated that they can easily accommodate gluten-free eating:
Also, I just visited Cal-a-Vie a few months ago and their chef mentioned that they are getting a lot of requests for gluten-free diets and can easily accommodate.  They also have a strong hiking program.  Hope this helps get your search started.
Very best,
Susie