Cool Off with Sweet Summer Treatments
Published: Monday, July 18th 2011
---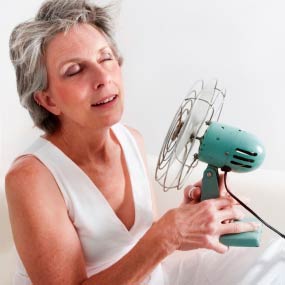 Summer is a time we tend to associate with relaxation. Between beach vacations, outdoor dining and "summer Fridays," there are plenty of reasons to feel easy-breezy between May and August. But if you're looking to melt away any residual stresses that may not have been washed away by sea waters, or you just need to cool-down in between sweaty summer activities, there are some seasonal spa options you'll want to know about.
We've all heard of hot stone massage, but NYC spa Oasis Day Spa offers a cold stone alternative that is the perfect escape from the sweltering city heat. The 30-minute quickie treatment implements smooth marble stones, chilled over ice and then gently used to massage the body. Cold, flat stones are placed on the table along the spine (the massage takes place as you lay face up), cooling your body at the core while the therapist massages your extremities. You might expect to get goose bumps from having freezing stones rubbed across your arms and legs, but the cold is a welcome relief for tired feet and hands, and is surprisingly not as jarring as you might expect.
Another great way to beat the heat this summer is by stopping into a neighborhood banya or bathhouse. Contrast therapy is a great way to reinvigorate tired muscles and get blood flowing on a slow, sweaty summer afternoon! While sitting in a sauna may not sound ideal at first, when coupled with a cold plunge, steam and sauna seems a lot more refreshing! Find a spa or bathhouse that offers contrast therapy or learn more about this tradition practiced by the Russians, Turks, Koreans and other cultures around the world in our article about the benefits of contrast therapy.
In addition, a relaxing summer facial is a great way to unwind and look your best, but it important to pay attention to product ingredients and what condition your skin is in at the time of your appointment. Slathering the wrong thing on a sunburn can be a real bummer, so look for spas with summer skin treatment specials. Cooling ingredients like aloe are great for treating scorched skin. Hydrating facials will have you looking refreshed and rejuvenated and will also keep skin from cracking and peeling. It's also important to remember that you should limit sun exposure after facial treatments or using some ingredients. Consult your esthetician.
Do you have a favorite summer service? Let us know how you like to cool off at the spa in the summer in our comments section!