Explore WELL with Nude Therapy, Tandem Massage and More in Greater Palm Springs
Published: Wednesday, August 21st 2019
by Spafinder
---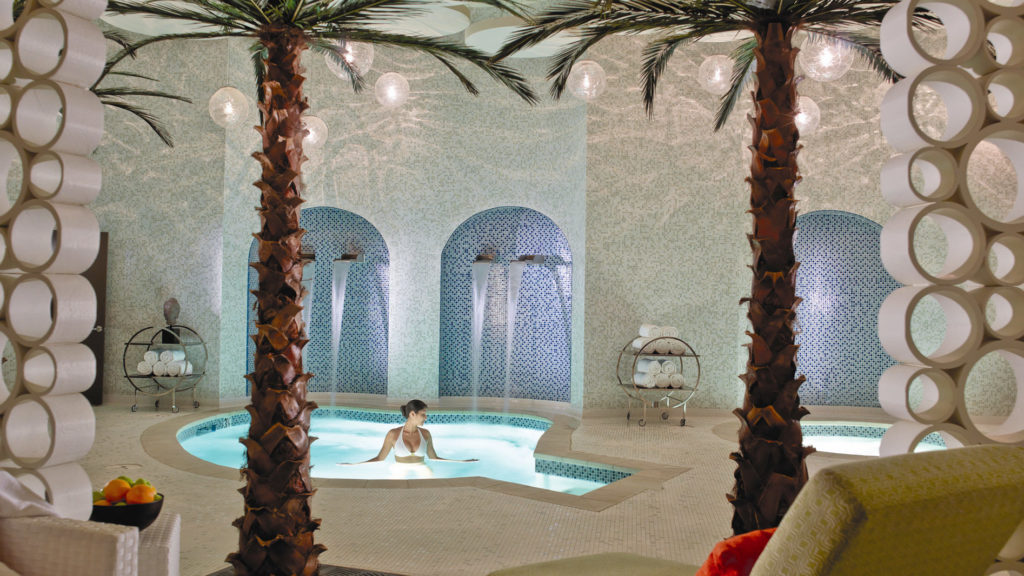 Spa lovers know a spa day is much more than a quick massage or facial. It is an escape from everyday stress and a chance to try new spa and wellness experiences. That's why we love Greater Palm Springs, home to many of the world's finest spas and resorts, amazing restaurants and great outdoor adventures. Visit Greater Palm Springs from September 1-November 30 and discover why this unforgettable desert oasis is a favorite getaway for celebrities and wellness lovers alike. And while you are there, explore out-of-the ordinary spa therapies that will make you rethink living the WELL life.
Wellness for The Open Minded
If you and your partner are open to new experiences, consider a nude spa and resort. As the name suggests, Sea Mountain Nude Resort and Spa is for open-minded adult women and couples. And as you might suspect, most guests in many areas of the spa and resort will be nude. Those who follow nude therapies believe that being naked increases relaxation and can improve sleep and skin health.
Swedish massage and mineral water showers are two of the most popular services. The spa's signature treatment is the Tandem Massage, aka couple's massage. Two therapists will perform the massage; as required by law, they will be fully clothed and use draping to cover your body. Learn more about traditional couple's massage here.
Be Your Coolest
The Ritz-Carlton Spa®, Rancho Mirage offers unique ways to stay cool in Greater Palm Springs. During the Cooling Body Therapy, your therapist wraps you in a chill aloe vera wrap that soothes, moisturizes and repairs your skin–and helps heal sunburns. The treatment is topped off with a dreamy foot massage.
The Ritz–Carlton's Indigenous Desert Clay Wrap uses healing desert clay to detoxify your skin and reduce inflammation. The treatment begins with a body brushing, followed by the clay wrap, facial acupressure and a scalp massage. We say fabulous!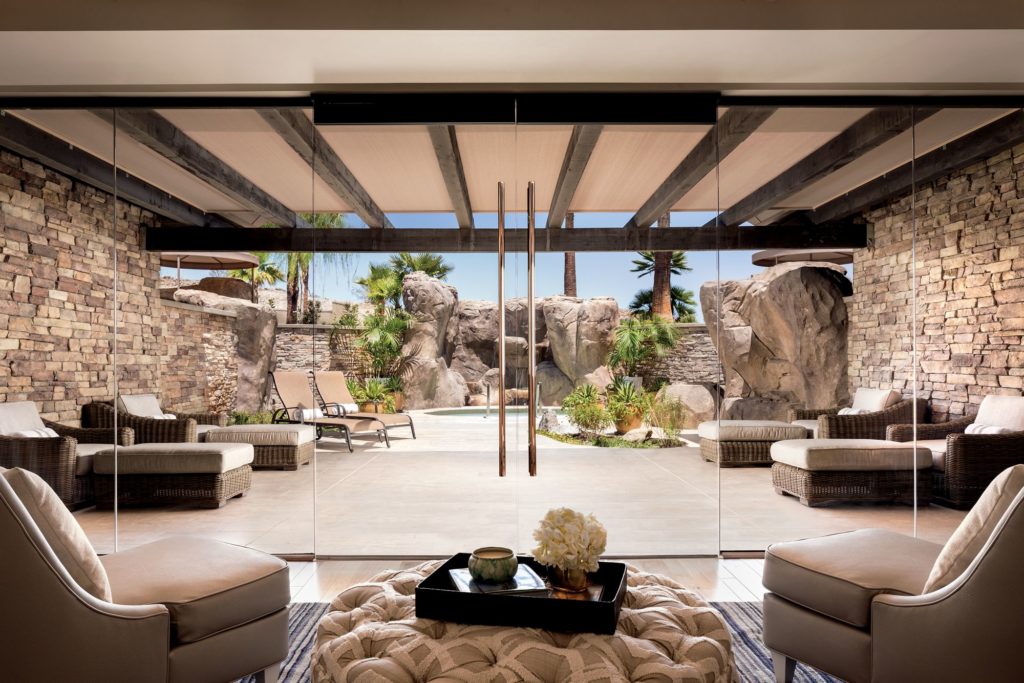 Sweet Treatments for Our Favorite Spa Honeys
We love spa enthusiasts. That's why we are excited to share these sweet treatments from The Spa at Westin Mission Hills.The honey massage begins with a mask of warm beeswax from the resort's very own apiary to re-balance the body's energies, followed by a soothing, restorative massage.
Westin Mission Hills uses the same local and sustainable honey to create the body polish in its Honey Hydration Body Wrap and Body Scrubs. Honey is hydrating and the delicious scent is very relaxing.
Learn more about the honey movement and the buzz on beekeeping.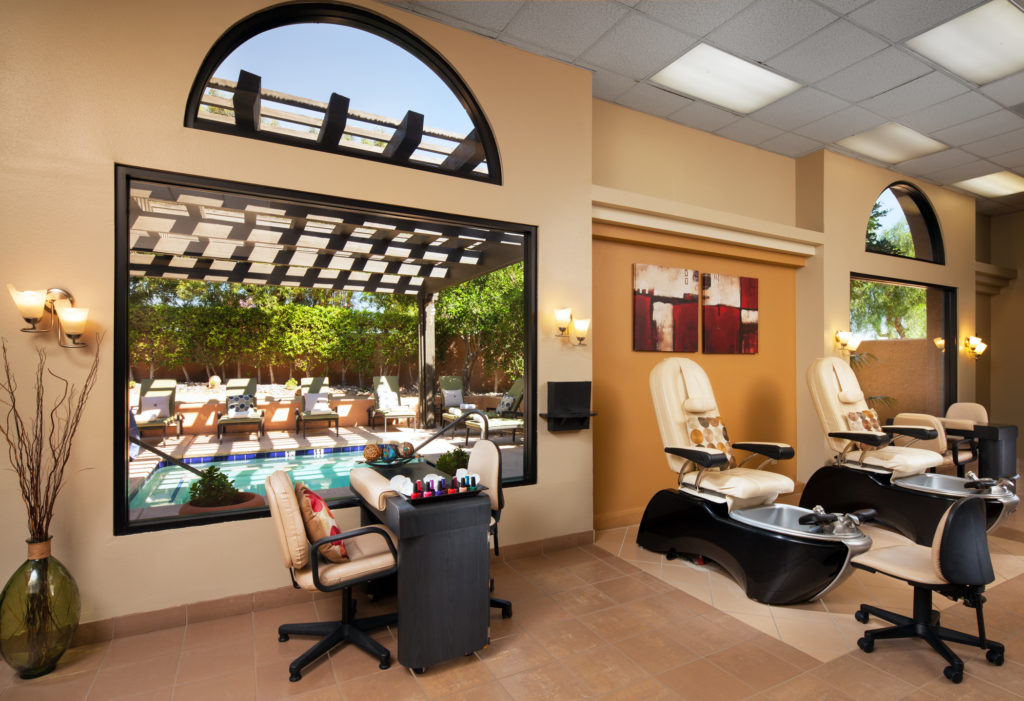 Mud, Dates and The Desert in Bloom
The Spa Desert Springs at JW Marriott Desert Springs offers unique herbal treatments and a Moor Mud Ritual, which uses mud to pull impurities and toxins from the body. Body scrubs incorporate locally harvested dates and citrus to exfoliate the skin and draw out impurities. The Marriott's signature body therapy, the Desert Journey, is inspired by the "scents of the desert in bloom." In a word, divine.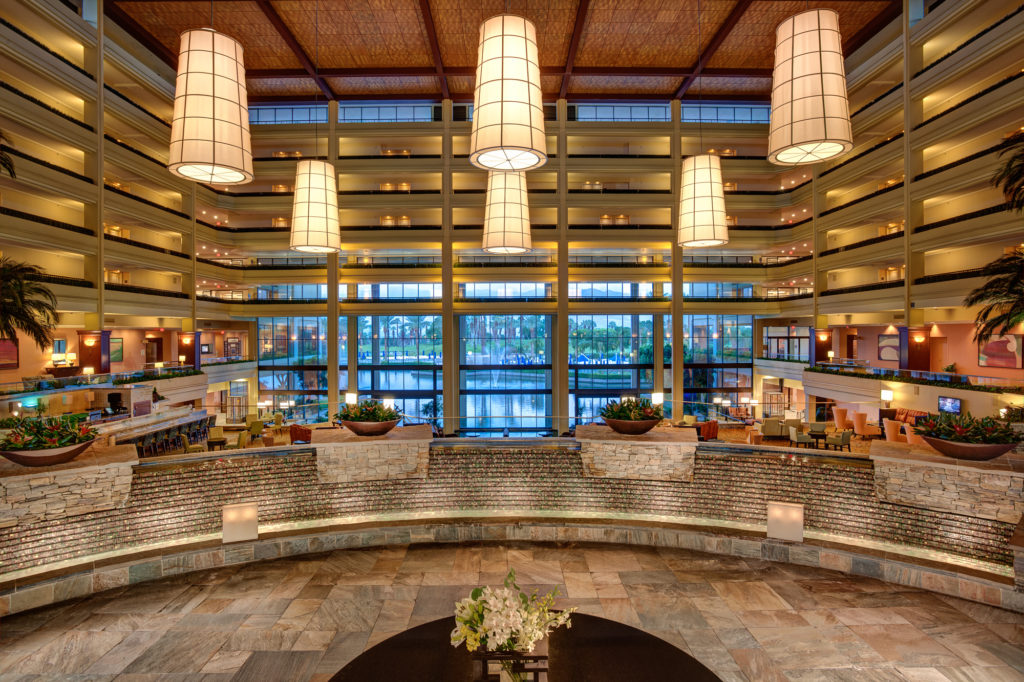 Good to Know
Before you try any new spa experience or treatment, it's good to brush up on your spa etiquette. Spafinder's handy spa guides are a great resource, whether you are thinking about a bachelorette spa party or how to navigate nudity.
And There's More
Check out these other top spas in Greater Palm Springs while you live your WELLEST, September 1-November 30.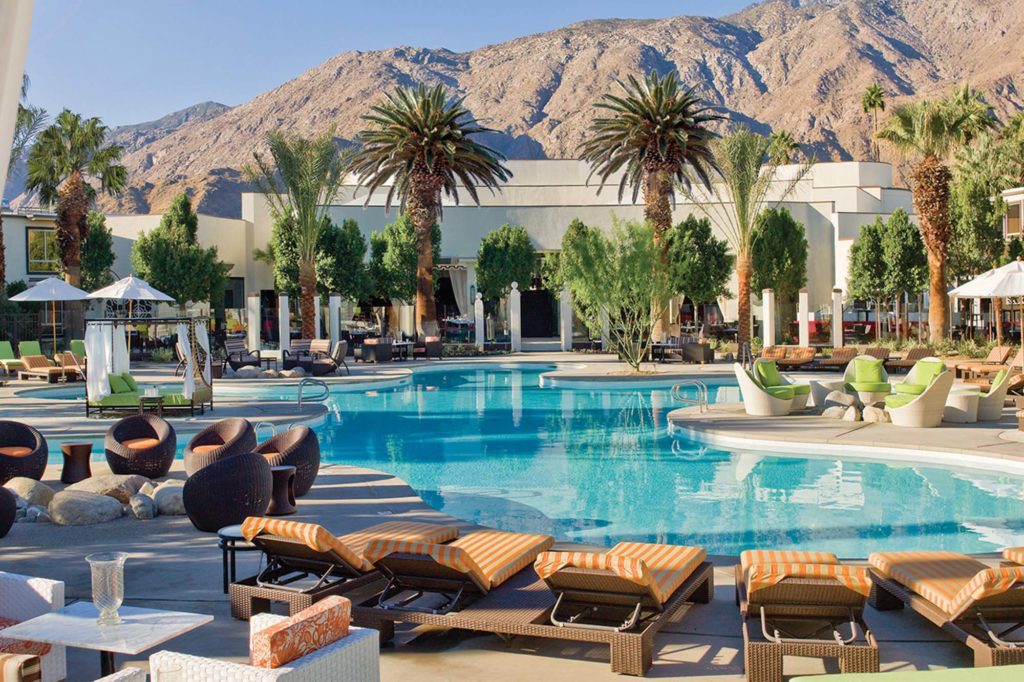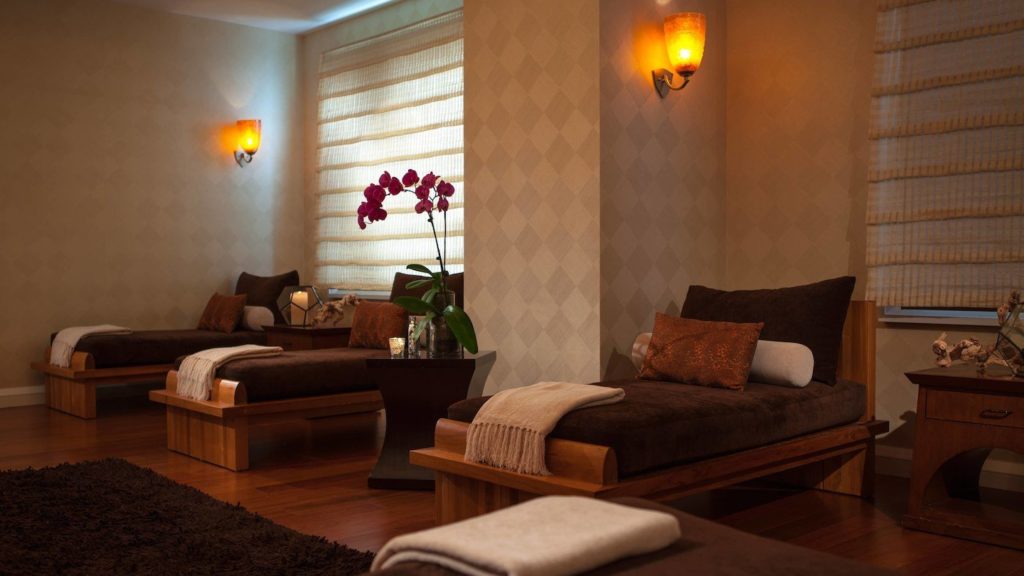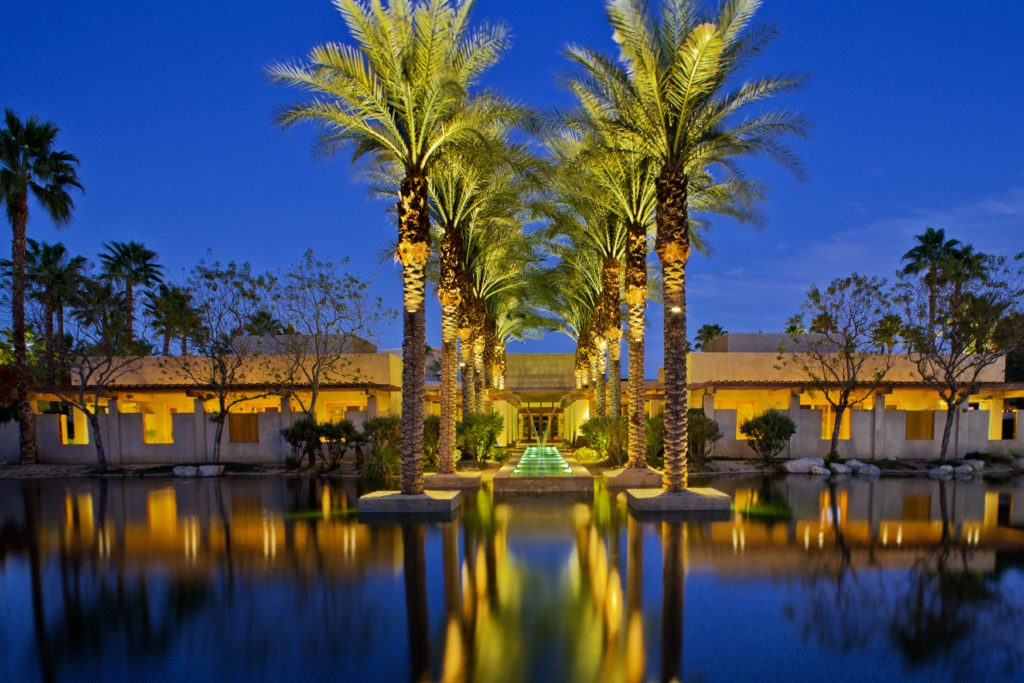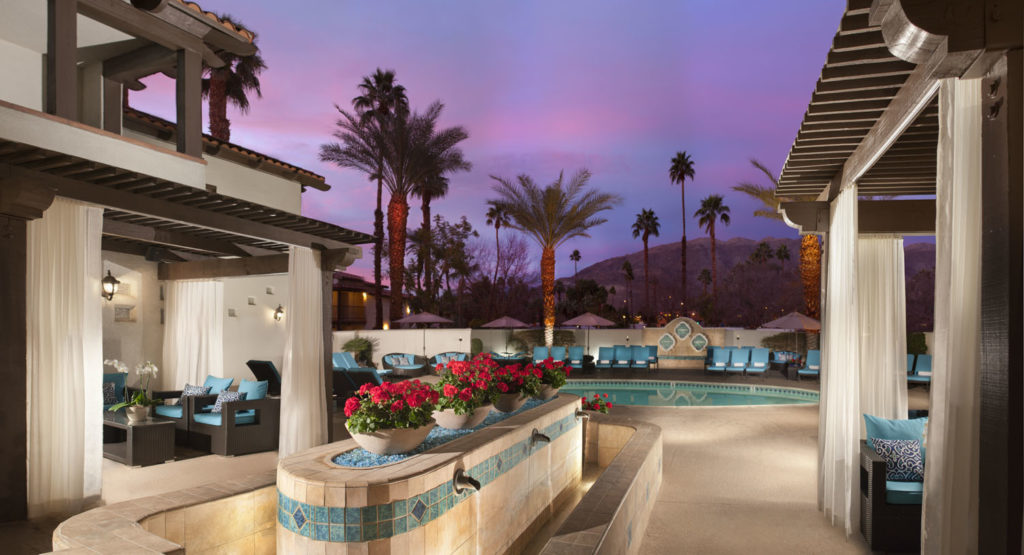 Love these properties? Buy a Spafinder Gift Card and gift top spa to someone you love!
Most recent from Travel & Play