Family Friendly Spa Getaways
Published: Tuesday, March 28th 2017
by Spafinder
---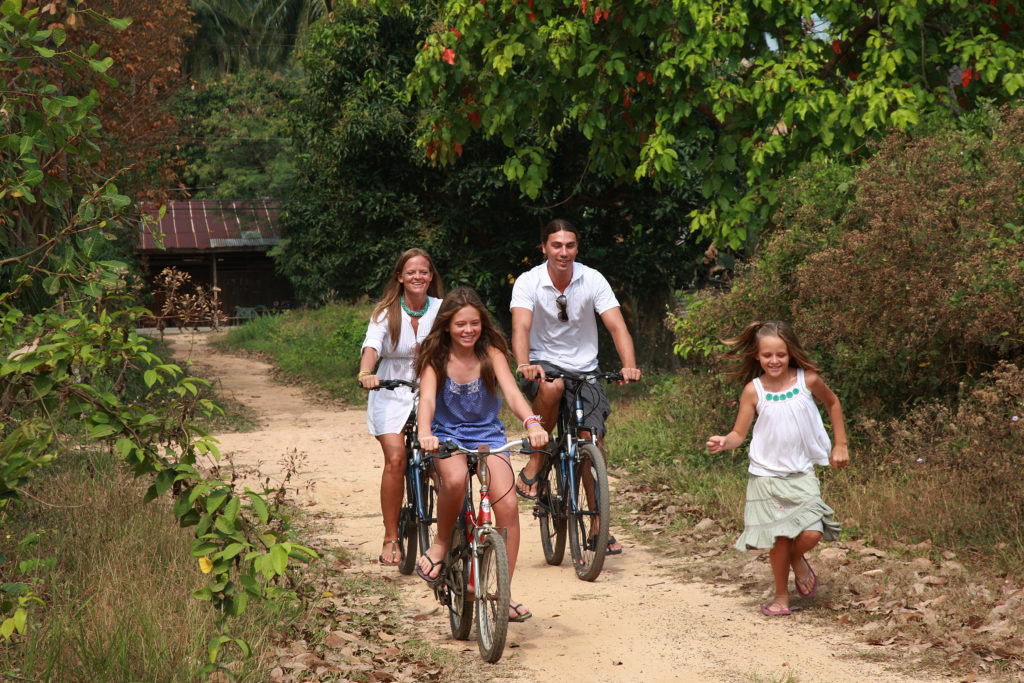 Family vacations can create lasting memories to carry on through generations. When booking a getaway, we often want an escape for kids and adults.
We've got the answer: one of the hottest travel trends is a family vacation at a spa, hotel or resort that offers healthy and fun programs for kids. A hot stone massage while the kids learn yoga? We're in!
These savvy properties recognize that wellness is a family affair, and diversify their programs and activities so both parents and children get the most out of their stay. Some focus on teaching children the benefits of good health and self-care, with yoga sessions, cooking classes, and spa treatments. Others take advantage of their often pristine, natural settings by encouraging children to learn about the local culture and ecology and native habitats.
Glass-Bottomed Bathtubs & Wellness Menus
Cradled within the gorgeous blue waters of the Laamu Atoll in Maldives, Six Senses' children's club The Den offers music meditation class, yoga, and tai chi along with organic gardening, beach play, dance, and snorkeling. The chef designs custom Children's Wellness Menus full of healthy versions of kids' favorites, and families staying in a Beach Villa have glass-bottomed bath tubs and their own private beach garden—perfect for exploring the ecosystem while still having fun.
Now This is Camp
The legendary Rancho La Puerta, a fitness and spa retreat near San Diego, California, celebrates its sixth-annual "Family Week" July 29 through August 5, 2017.  During their stay, parents and grandparents, kids and grandkids, explore nature, visual arts and healthy cooking. A big plus is the family exercise programs, music and other cultures, all while enjoying fun and relaxation.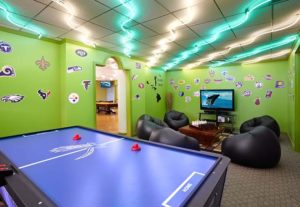 Ahhs for You. Fun for Them.
The Grand Wailea, A Waldorf Astoria™ Resort, located on Maui's sunny southern shore, boasts the sumptuous Spa Grande. This destination onto itself is full of activities for kids and families. Check out The Rock, a mini-resort for kids of all ages and home to Camp Grande, Ohana Hale and The Spot. The Camp Grande is an interactive camp, open daily and poolside workshops featuring fresh orchid lei making and more.
Natural Wonders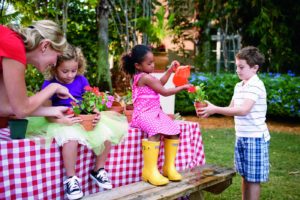 The Ritz-Carlton's Ritz Kids resort experiences tap into children's natural curiosity. The program introduces its youngest guests to both the natural wonders and the rich cultural traditions of its resort locations. The experiences explore everything from coral reefs and forests. It teaches kids to recycle and about sustainability. Storytelling, art and even healthy food takeaways are also a plus. Wellness Travel Award winner The Ritz-Carlton Orlando, Grande Lakes keeps kids happy and engaged– of course, you'll be at the spa enjoying a treatment or three.
Find additional options att Spafinder.com and WellnessTravelAwards.com. Vacationing well as a family is a great way to teach kids that being healthy is also fun!