Three Reasons You Need a Miraval Wellness Spa Destination Getaway
Published: Thursday, May 4th 2023
by Spafinder
---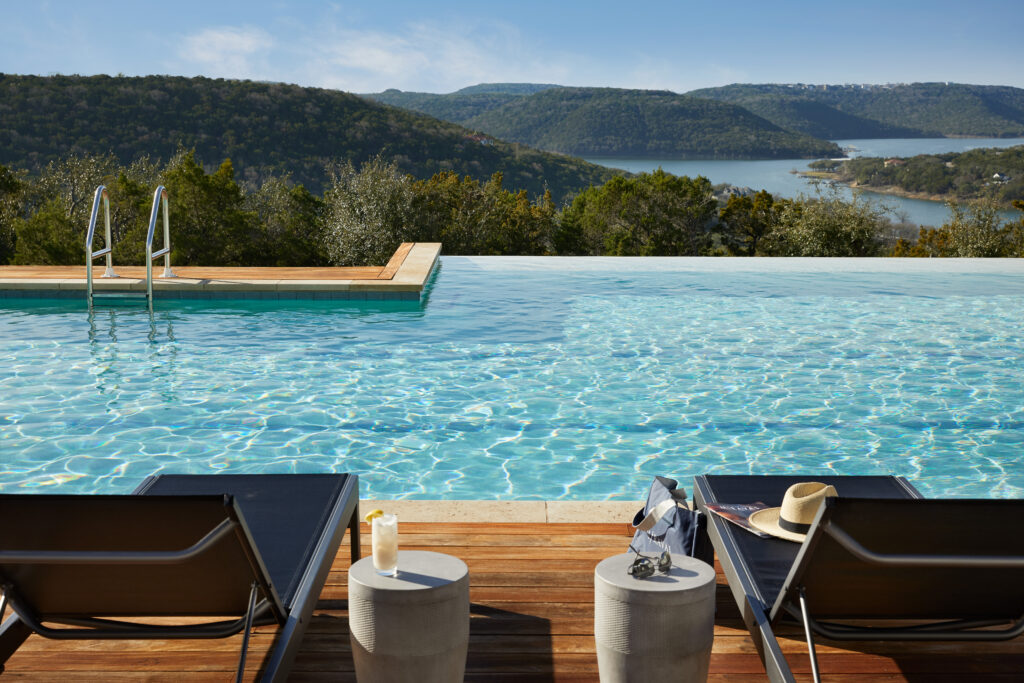 As much as you love your local spa, we're here to fill you in on a little secret. It's time to pick a wellness spa destination for all your inner and outer rejuvenation needs! And spoiler alert: it should be Miraval. What's the difference between a wellness spa and a regular facility, you may ask? The former focuses less on beauty treatments and more on being a haven for the health of your body, mind, and soul. You'll put your devices away for the whole weekend (instead of an hour-long massage) and focus on your life and everything in it. Did you ever think that you would ride a horse, go ziplining, and apply an eye mask all in a three-day period? Your dreams will come true at a Miraval wellness spa, and here's why.
One Word: Zen
Who says wellness has to be boring? You can find your Zen at Miraval Wellness Spa while having the time of your life. We're talking about witnessing a sunset over the mountains with your eyes instead of your iPhone camera and practicing real archery instead of shooting arrows in a video game. Pretty cool, right? Full disclosure: it's a rule of Miraval resorts that you must completely unplug from your devices during your stay; including cell phones and tablets. However, you'll forget all about technology as you reach a level of Zen you didn't even know you could.
From yoga and meditation to hiking and horseback riding, there's an activity for everyone at Miraval resorts. Of course, your specific itinerary will vary by location, as Miraval is currently situated in Miraval Berkshires (for wellness lovers), Tucson, AZ (you go, nature enthusiasts!), Austin, TX (Southern hospitality galore), and more! Whether you hope to sweat with a high-intensity fitness class, bare your soul with an art therapy session, or both, you'll easily find your Zen with Miraval. They're some of the best wellness spas in the country.
Stunning Scenery at Miraval
Yes, Miraval doesn't allow iPhones… but you'll be taking some seriously striking photos with your mind (AKA memories) at your favorite wellness spa. With locations in the breathtaking Sonoran Desert, rolling hills of Massachusetts and the heart of Texas, the resort's tranquil architecture blends seamlessly with the natural surroundings. Spend your days hiking in the nearby mountains, watching the sunset from the porch or taking a dip in the pool. Or maybe even do all three in one day? There's no limit to the things you can do and see at a Miraval resort, as it caters to all five senses of the body. But especially sight.
Foodie Heaven
Indulging in scrumptious meals on vacation is a given, but you know what isn't? The guilt that comes with it. That's why Miraval offers many mouth-watering but still mindful dishes to nourish your body and soul. From farm-to-table meals to cooking classes and workshops, you can treat yourself to tasty appetizers, entrees, and desserts without sacrificing your health goals. Trust us, once you try Miraval's Pumpkin Spice Cookies, your life will never be the same. They're 100% lactose-intolerant and dairy-free but still mind-blowingly delicious. And that's just the beginning of Miraval's innovative recipes.
Miraval Resorts also have a "Mindful Eating" program, which helps you learn how to savor every bite and listen to your body's hunger signals. It's not about denying yourself but rather slowing down and taking the time to appreciate every bite, much like the rest of the Miraval experience! Are you ready to try butternut squash soup, quinoa and almond butter mini muffins, and mushroom shepherd pie? They are all on the menu at your local Miraval wellness spa destination.