7 Tips for Mom & Me Spa Days
Published: Tuesday, April 17th 2012
---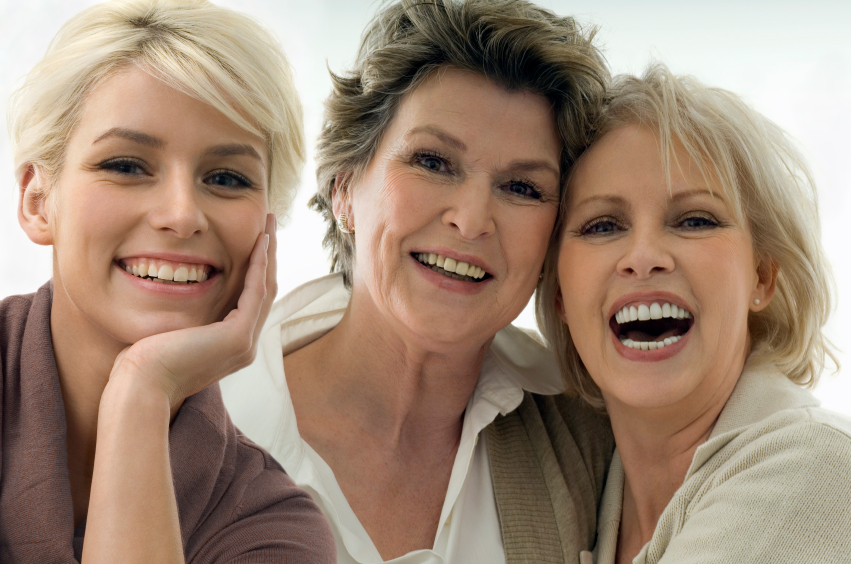 Whether your mom-of-honor is your wife, grandma or just-like-a-mom-to-you aunt, we know that most women love the gift of spa.
Year after year, spa is found high on Top 10 lists for Best Gifts for Mom. So this year, forget the trinkets and the stuff. Give the gift she wants and needs: a spa day with the one she loves!
Here are 7 tips for how to plan mom & me spa day:
Find a good date and plan a full day. Whether you go spa-ing together on Mother's Day (May 13) or you simply gift mom with plans for an upcoming spa day together, you'll need to figure out a day that works for both of you, as well as the spa you have in mind. For stressed out moms with small kids, it's a helpful to figure out who can commit to babysitting so she can enjoy her day, worry-free. A rare few spas like Glen Ivy in California and The Total Woman Spa chain offer childcare. Remember to also resolve transportation. If you really want to make mom's day hassle-free, offer to pick her up and go to the spa together. Help mom think of this as her day.
Look for Mother's Day deals and packages. Spas have responded to this season for mom & me togetherness with offerings aplenty. Search on SpaFinder.com for deals and packages that are Mom's Day-inspired or special programs just for mother-daughter duos.
Have a look at the spa menu. First-time spa-goers should stick with classic treatments like a massage, facial or mani/pedi. Savvy spa-goers should consider the chance to try something exotic and different. To mix it up from your tried-and-true Swedish massage, we suggest massage modalities like Thai, lymphatic, myofascial, reflexology and craniosacral as good options. To determine what you can expect at a spa that you are interested in, we recommend you read reviews on SpaFinder.com by others who have recently visited, plus look at pictures. Be aware if mom has health issues she wants to address like aching shoulders or lower back pain. Conversely, be aware if she's had recent medical issues with a certain area. For example, reflexology wouldn't be wise for someone who had recent bunion surgery.
Get to know the "Spa Etiquette Guide."

Spas can seem intimidating for first-timers. Things you or mom will want know: Should you bring your cell phone? Wear underwear? Shave your legs?

Your questions are answered here.
Take care of tipping. Don't let mom reach for her wallet. Arrange for payment and the tip before you receive your service. If you are getting any sort of package deal or you bought your spa day on a flash deal site, make sure you tip on full amount! You can often include the tip in the amount on your SpaFinder Gift Certificate. Mom could discover that she loved the skincare products used during her facial, but she shouldn't expect you to cover it as part of your spa day. Spa-grade skincare, while results-driven, often organic or the best of what's around, can be pricey.
Make a plan but leave time for bonding. Contact the spa to inquire about couples offerings. (Couples are not just lovebirds!) Smaller spas often have only one couple's room so you'll want to book it ASAP. Having a treatment simultaneously is a great way to bond at the spa, but it's not the only chance for quality time. Many resort spas in the SpaFinder network allow day spa guests to use the facilities (pools, fitness centers, steam rooms, etc.) all day! This is by far the best way to enjoy a spa day together, allowing you to relax, and avoid a rush, and get the therapeutic benefits of steam, sauna, shower and more during your day of unplugging and togetherness.
Enjoy a light lunch. After a full day of spa-ing, you'll probably get hungry! Many spas offer delicious, gourmet healthy cuisine. In fact, pairing fine spa-ing with fine-dining is one of the Top Spa Trends of this year. If you let the spa know in advance, you can often have a nice, leisurely bite in the relaxation area of the spa or within your couple's suite, should you choose treatments together.
If you can't be there… If you aren't able to physically be with mom…we've got an easy solution for both of you: a SpaFinder Gift Certificate. You can email it, print it (you don't have to worry about shipping or getting there on time), and mom can schedule a treatment or wellness service on HER time and at whatever spa SHE wants to visit.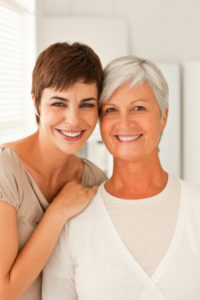 Yes, we're biased, but we're also spa-savvy. Here are good 5 reasons why SpaFinder Gift Certificates are the perfect Mother's Day's gift:
Mom can use it anywhere: It's the only spa certificate redeemable at 7,000-plus locations worldwide – from vacation resorts to the corner day spa or salon to the neighborhood yoga studio.
She can use it for anything: Mom can use it for the service of her choice – from a stress-relieving massage, relaxing body wrap, or luxurious facial to fine beauty products, yoga classes, personal training and more.
It never expires or loses value over time: It can be saved for a future vacation, special occasion, or spur-of-the-moment "me" time.
It's instant: Many instant gift certificates have a wait time of a few hours or even up to a day. SpaFinder Gift Certificates can be purchased and printed or emailed to Mom in under a minute, making it the perfect last-minute gift.
Box it up: You can also make your gift even more special by ordering a gift certificate wrapped in a beautiful gift box complete with a bow.
Most recent from Relationships