Around the World in 80 Spas: The Grand Finale!
Published: Thursday, November 8th 2012
---
Take a spa trip around the world with us, as we travel to North America and Australia and everywhere in between, highlighting 80 spas that are heating up the scene. Whether you're planning your next trip and are looking for fabulous spas to experience, or if you love traveling through gorgeous images of mind-blowing spas and hotels, scroll through these slideshows and feast your eyes on the hottest spas across the globe.
The best part? These places are just a few clicks away!
 Don't see your favorite spas on the list? Share them with us in the comments!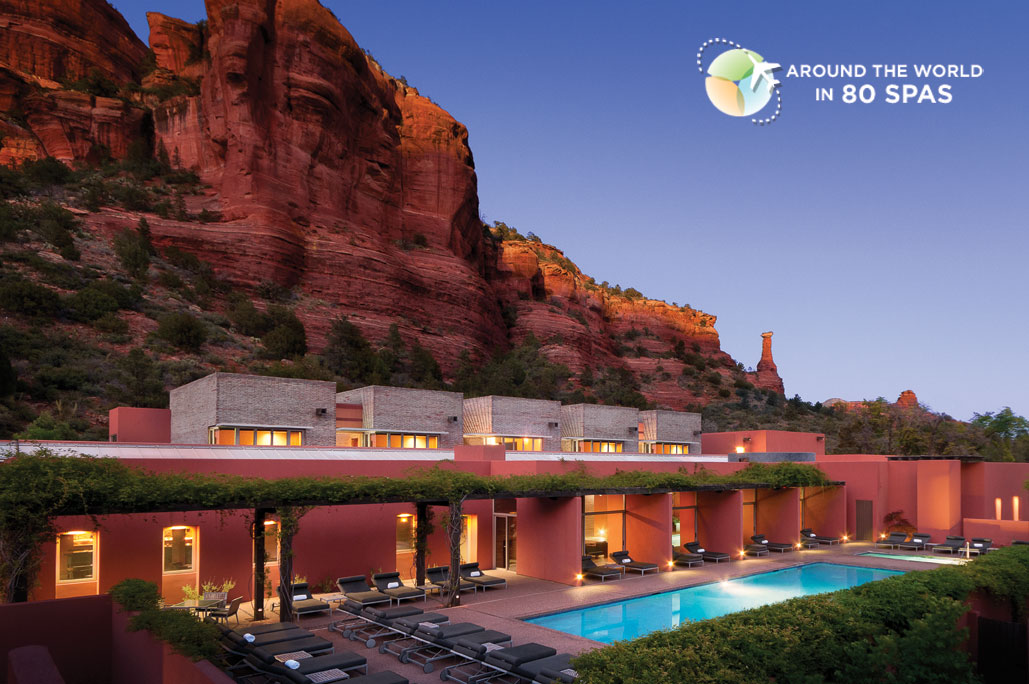 This traveler's paradise offers a wealth of culture and traditions, along with treasured wonders of the spa world… Falkensteiner Hotel & Spa Iadera, Four Seasons Hotel George V Paris and more.
Check out the 12 hot spas of Europe!
Photo courtesy of Falkensteiner Hotel & Spa Iadera

From hammams and rasul chambers to vitality pools and sound therapy, the spas of South Africa—spanning the country from Johannesburg to Cape Town to the Umhlanga coastline—are as diverse as the culture.
Check out the 5 hot spas of South Africa!
Photo courtesy of Twelve Apostles Hotel and Spa

As you travel down the magnificent Asian spa road, your journey will lead you to ancient, exotic spa traditions, sensual surroundings and wellness rituals that locals call everyday life.
Check out the 15 hot spas of Asia!
Photo courtesy of The Peninsula Hotels

From desert havens to cosmopolitan hotspots to Patagonia destinations, these superlative spas should be on your must-see list.
Check out the 8 hot spas of South America!
Photo courtesy of Alto Atacama Desert Lodge & Spa

A fusion of opulence, luxury spa brands like ESPA, Six Senses, etc., and sumptuous settings (including a hotel designed by fashion powerhouse Missoni)—plus, the only seven-star hotel in the world—makes the Middle East a must on your spa-travel wish list.
Check out the 5 hot spas of the Middle East!
Photo courtesy of Burj Al Arab