Discover the Real Meaning of Wellness at These Top 5 Luxury Spa Escapes
---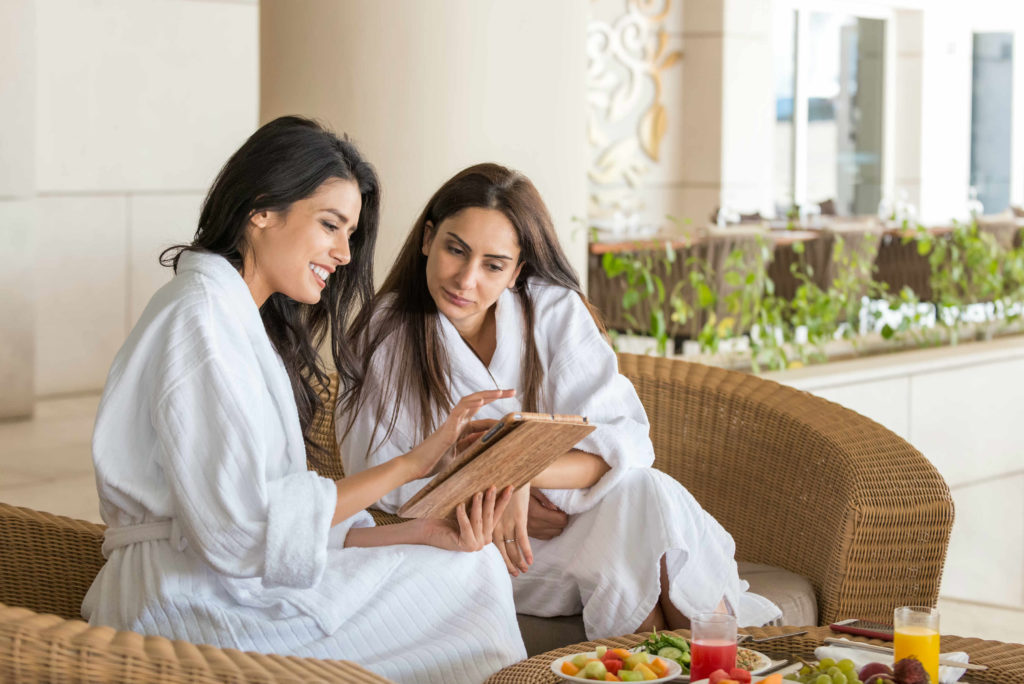 In the wonderful world of spa vacations, there are all types of luxury. Some spa destinations have designs, locations, services and experiences that defy superlatives. Some go far beyond cookie-cutter luxury and "wow" guests with new experiences and programs. Other spa getaways offer travelers an epic Instagram photo opportunity that documents their celeb-worthy spa vacation. And then there is the luxury of discovering your personal wellbeing. Pack your bags and travel with us as we visit our picks for the top five luxury spas in the US, from Hawaii to Texas.
Set on the magnificent northern California coast, The Ritz-Carlton, Half Moon Bay, is a favorite of spa-insiders in the luxury hotel spa scene. There's something for everyone. The resort boasts two championship golf courses, ocean-view restaurants and miles of walking trails to explore. Luxury reigns at the Ritz-Carlton, Half Moon Bay. Experience a spa getaway in the natural beauty of the rugged California coastline.
The award-winning Mokara Hotel & Spa is a relaxing and luxurious escape on San Antonio's world-famous River Walk. It is also the only Forbes Four-Star Hotel and Spa in the city. During your stay, the Mokara Spa is a personal oasis for sumptuous treatments administered by top therapists. For the ultimate in culinary pleasure, enjoy fresh, healthy spa cuisine, served poolside at the Rooftop Café. The Mokara Hotel & Spa proves that you don't have to travel to New York or Paris to enjoy a luxury spa vacation.
The Spanish Mission-style Ojai Valley Inn is considered one of the best-kept secrets in the luxury spa scene. Set on 220 lush and expansive acres in Southern California, this historic property has delighted discerning guests since 1923. The inn's Spa Ojai is renowned for unique and authentic treatments and experiences performed by talented and dedicated therapists. An added bonus: Some of California's loveliest vineyards are a short distance away from the inn, and may be experienced with a limousine tour. Plus, top-tier professionals offer a full-service golf academy at the resort's championship golf course.
We think location has a lot to do with luxury. Surrounded by some of the most stunning scenery in the Southwest, The Fairmont Scottsdale Princess resort's Well & Being Spa is the perfect getaway. Situated between the rugged McDowell Mountains and the magnificent Sonoran Desert, the environment inspires treatments. Enjoy treatments in the spa's Havasupai Waterfall or on a private patio where you will experience the endless, clear desert sky. 
Welcome to paradise and the joy of unwinding at a top five spa resort. Lush gardens, surging streams and waterfalls surround the luxurious Westin Maui Resort & Spa, on Ka'anapali Beach, Hawaii.  The high-end spa features personalized massage, skin-care and body therapies. Enjoy treatments with Maui lavender, cocoa butter and other island essences. In addition, the resort has five swimming pools and offers a host of aquatic activities. Scuba dive, sail, snorkel or windsurf at nearby beaches.
There's decadent luxury and then there is the true luxury of being well in a gorgeous natural setting. We choose wellness.