Your First-Time for Botox: Here's What to Expect
---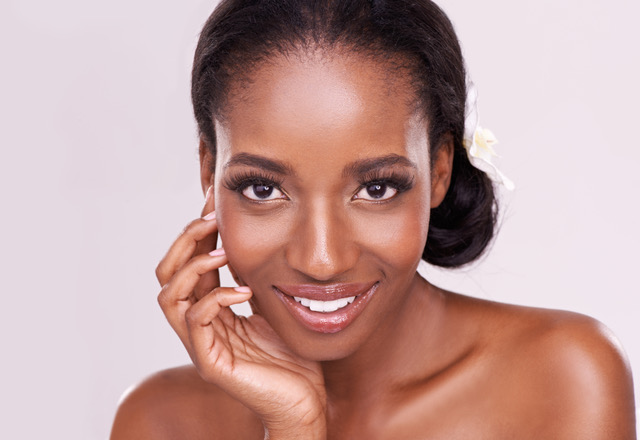 Botox. It's something you've considered to diminish those fine lines and wrinkles. Your friends have invested in it. Even mom's tried it. Now you've made a medical spa appointment and are unsure of what to expect. No worries—we cover a first-time Botox experience for you here, complete with vital tips so you can relax.
Pre-Botox Prep
You 100% have to do your research and find the right professional to administer your injections. (That "frozen" look is not what you're going for, right?) Ask your friends for referrals, read reviews, obsessively pore over before-and-after photos on med spa websites. And while you're skimming spa menus, be aware that seeing truly inexpensive pricing for Botox is a red flag. Because this treatment has become so common, pricing is fairly comparable—so if a price sounds too good to be true, it is. This is your face; do your due diligence.
What to Expect
Your appointment begins with a thorough consultation between you and your esthetician and/or medical practitioner. Describe your goals in detail and listen as your practitioner explains the appropriate dosage for you. (Botox is not a one size fits all. How many units you will need varies from person to person and area on the face: forehead; in between the eyes; and around the eyes). Since you're new to Botox, your skincare specialist may opt for a smaller dose, then request you return after a couple of weeks to examine if you need further injections.
Administering Botox is an exceptionally quick procedure once the consultation is over. Prior to the injections, your esthetician may apply a topical anesthetic, or even ice or vibration anesthesia to help numb any uncomfortableness.
And while Botox is not exactly pleasant, it's not overly painful. You'll feel a quick stinging per injection. A few minutes later and you're done.
Botox Aftercare
Don't be alarmed if you don't see a difference straightaway. It can take up to two weeks for optimal results. (Have a big event on the horizon? Plan accordingly when booking your Botox treatment.)
And, yes, there may be side effects. For example, you may bruise, depending on your skin's sensitivity. Headaches may also occur; if you experience one longer than 48 hours you should contact your skincare specialist (same applies for nausea or vision issues).
Nix energetic workouts immediately post-treatment; a relaxing yoga class is probably okay, but a CrossFit session or the like is definitely ill-advised.
As well, be extra gentle when cleansing skin or applying topical products for a few days after getting Botox.
Expect results to last anywhere from three to five months!
Find spas offering Botox near you at Spafinder.com.