Miami Hotel Spas Take Massage Outdoors
---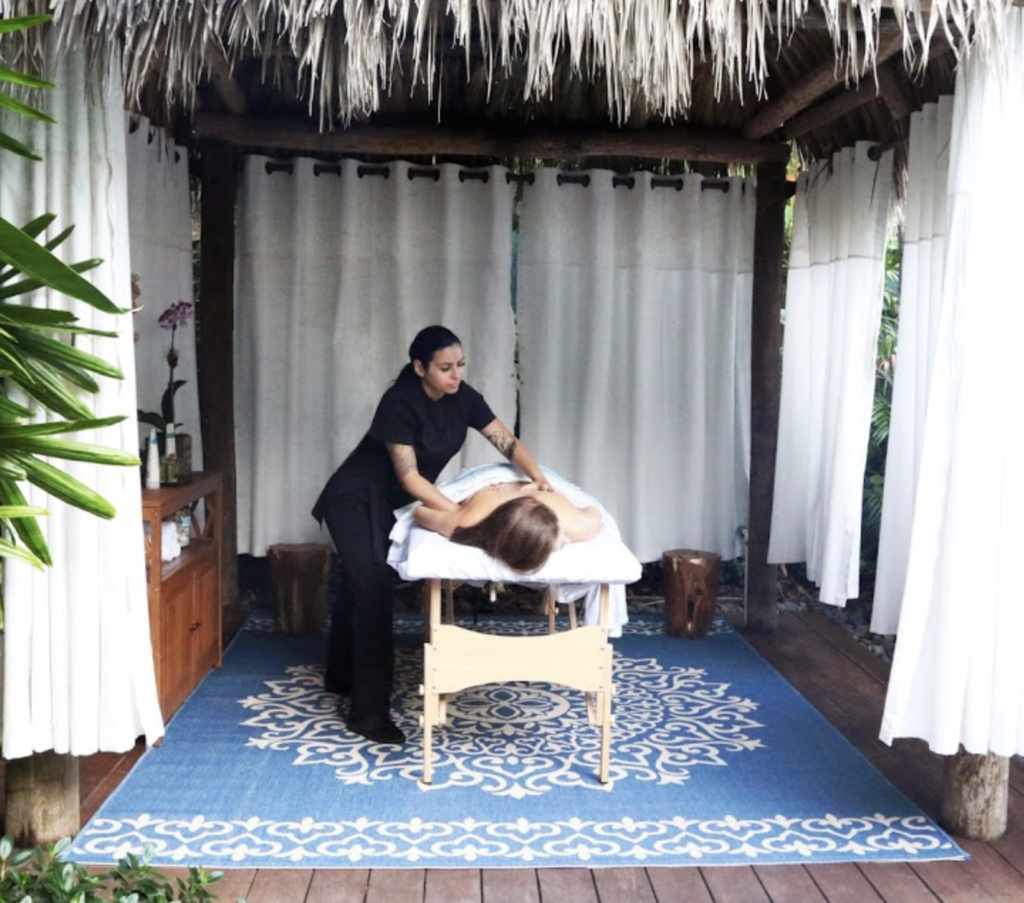 With perfect weather and ocean breeze, it's no wonder Massage moves outdoors in South Florida. As spas open post-Covid, there's a rise in outdoor services. Miami Spas, which had already adapted massage to outdoor service are seeing a rise in demand.
The Aveda Spa at the Palms in Miami Beach takes advantage of its gorgeous garden and beach front location to offer guests a tranquil massage in the midst of its breathtaking flora.
The Stanton Marriott on South Beach has four poster canvas coverings to shield guests form the sun and allow them the privacy to enjoy an out door massage with an ocean breeze.
Call ahead to book a reservation and take a moment to relax and splurge on yourself this summer.
Things to know before you go:
Try not to rub oils on your skin before a massage. A shower prior is recommended.
Hydration is always important before and after a massage.
You might want to alert anyone who will contact you that you are visiting the spa for a treatment so you can properly relax during your visit.
Good idea to have a tip readily available so you're not stressed after the treatment
Relax and live in the present. Massages and any spa treatment are designed to give you a pause to focus on me time. Massage therapists, estheticians and hair stylists have committed to providing this valuable service to you, give yourself permission to enjoy it.
Important things to remember:
If you visit for a massage, here's some post massage care.
Wait at least one hour after the massage before eating
Don't receive a regular massage if you are pregnant. Try a prenatal massage instead.
Drink water following the treatment to eliminate toxins and lactic acid buildup that occurs during the massage
Refrain from excessive exercise for 24 hours, allow your body to settle
For more information on massage treatments, click here to see which massage is right for you.
Take a Spafinder Gift Card with you and enjoy a special summer treat also!