Say Massage Me once a Month with Monthly Massage Clubs
---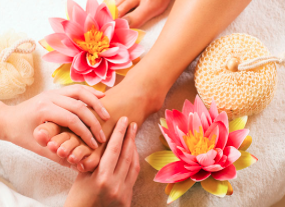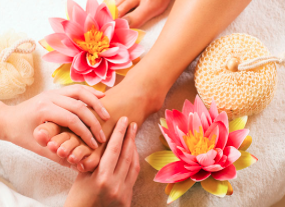 Get a Massage every month and save? It's an enthusiasts dream come true. Massage has long been known to complement overall health. Recently  people have come to rely on it as a destress mechanism, a way to knead out injuries and even improve long term physical ailments. Interestingly, people report relief from headaches, back pain and sinus issues. Runners, weightlifters, pilates and bootcamp enthusiasts can easily experience a difference in overall performance as well. Also, Myo-fascial release is one of the many benefits massage reaps.
In response to recurring demand and need, monthly massage clubs are popping up at hotel and day spas near you.
While franchises like Massage Envy have attempted to make the service accessible to many, there are several hotel and day spas doing the same.
For instance, Hand and Stone has a monthly massage membership where customers reserve a flat cost to visit the facility and receive massages on a monthly basis. Massages like couples' massage, Swedish and deep tissue are at your fingertips all over the country. Pair your visit with essential oils for meditative benefits also.
Recently, Âme Spa and Wellness Collective at Turnberry Isle Miami, launched their own program to appease customers who want to reset at a luxury retreat once a month and indulge in a massage. The spa serves Ayurvedic inspired massages, as well as Swedish and Deep Tissue massages. The wellness retreat also provides alternative treatments like Reiki, Reflexology and experience a complete reset in Himalayan Salt inspired saunas.
Monthly massage clubs aren't just for brick and mortar anymore either. For example, Zeel, a nationwide mobile massage service, debuted the Zeelot, a 20% discount for customers who sign up for the monthly membership. Best of all, it's delivered straight to your home. There's no need to go to a facility just call, schedule an appointment and go from there.
Is massage in your future? To really understand and enjoy the benefits of massage, try a monthly membership for a few months to see how you feel.
To sign up for insider tips, luxury destinations and more click here.