Romantic Gift Guide for Your Person
---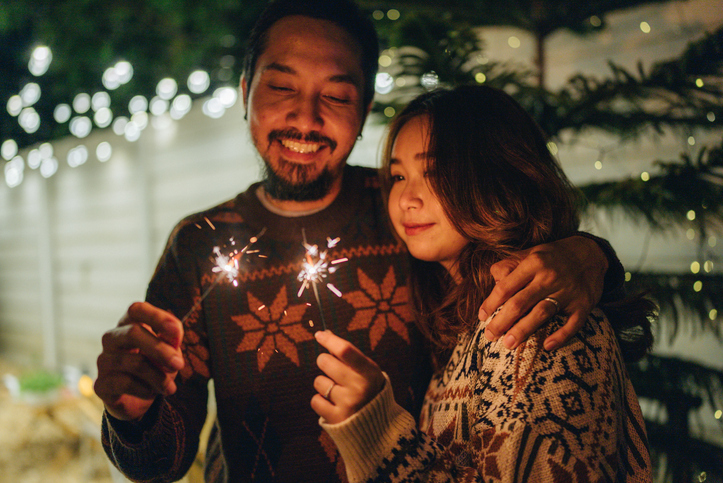 In college, some shoddily hung string lights for ambiance may have felt perfectly romantic for a Valentine's date. We made a genuine connection over that beer pong and ramen noodles didn't we? Well, with time, we realize that a genuine, engaged, acknowledged, and loved connection encompasses thoughtfulness and dedication. Here's what I mean…
Take the time to say what you love about your partner. Put on a fancy face mask together then go out on the town. Tell each other how attractive you are the whole time. Steam it up with an aromatherapy bath together just because.
Create a thoughtful experience based on your partner's lifestyle! That's SHOWING how much you care instead of just saying it.
Romantic Gift Guide
Date idea: Full Couples spa day at home
Pro Tip: Do one or all of these ideas! This requires some setup and I recommend creating little spaces or stations for various activities. Bonus points for little cards at each station with WHY you chose to do that! Use the candles to illuminate these stations. Also, this isn't just for valentine's day, do this anytime!
Step 1. Set up candles aplenty!
The ambiance should feel like a spa so no harsh lights and beautiful scents are a must. Look for candles free of carcinogens and harmful pollutants. Aluminate Life Calm , Essence one, Roam, and Calyan candles are all found in top spas.
Step 2: DIY Couples facial.
This is a fun silly activity because it feels like painting your face. Choose a facial that is calming – don't shock your partner with a peel! During covid, at home facials seriously upped their game so now it's easy to do yourself or each other!
Staff faves – Farmhouse Fresh 3 step Hydration Cascade, Circadia Staycation Kit or a sheet mask like the Korean Sheet masks!
Step 3: DIY massage.
This does not have to be difficult. In fact, we recommend a pro grade device like a Theragun that allows you to make this accessible year round. To elevate the experience, create a soft space to lay down. Key tip is to get one that is NOT grapeseed oil based as that will permanently damage your sheets. Another tip is to heat up a bowl of water and put the bottle of oil in it. This will warm it up! Do not place a bottle of oil directly in the microwave. (Do not use any massage oil on erogenous zones, use lubricant for these areas. )
Our staff picks are the Cause+Medic CBD infused oil, Exotic bath and body oil by Pure fiji , and the Taiga massage candle by yon-ka.
Step 4: Build an instagram worthy bath experience.
There's something insanely luxurious about someone preparing a bath for you like you're royalty. Plus, if you did the massage first, you'll be oily and may want to get clean anyway. Get you and a partner into a robe with a glass of bubbly. Here's what you need to knock it out the park. Bath diamond soaking salts with illuminated crystals make the water look like a starry night. You could alternatively use a CBD bath bomb if you want deep relaxation and more of a foamy experience. Place a bowl of these adorable candy scrubs for hands and feet. The added moisturizer makes you feel super soft after.
The Big Finale! Step 5: Bedtime.
After physical touch, words of affirmation, gift giving, and experiences, hopefully you are feeling very in tune and connected. Intimate connection can be spiced up. We recommend sexual wellness tools like a Lelo device.
How about the gift of the best sleep ever? Roll on essence one oils. Place a little CBD tincture on the tongue and place a lavender scented eye mask to end the perfect spa day.
We hope you enjoyed our gift guide!