The Profound Healing Power of Forest Bathing
---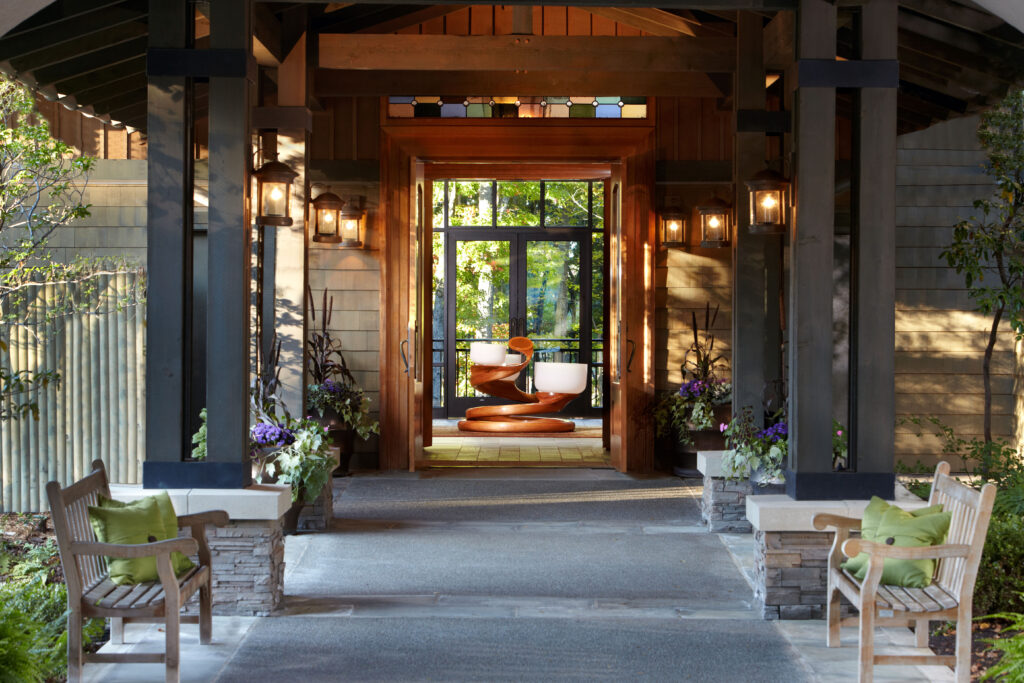 The Lodge at Woodloch, an award-winning spa retreat situated close to the Delaware River in the strikingly beautiful woods of Northeastern Pennsylvania, shared this blog post on the healing properties of forest bathing. In celebration of Spafinder's March Mindfulness Month, read more to discover why a walk in the woods can be life changing–and why it is the foundation of leading a mindful life.
Forest Bathing: A Healing Walk in the Woods, No Getting Wet Required
Over the course of centuries, we humans have relied on nature in ways too numerous to list. But in today's fast-paced world, there are times when nature has never felt further from our minds (not to mention our bodies and souls).  Not only have we distanced ourselves from an innate need but we have also begun to lose the realization of its importance.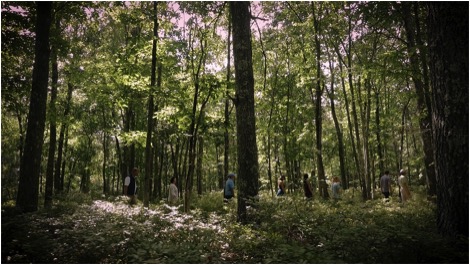 Why Time in the Deep Woods Is Healing
Luckily, we are on the receiving end of much of what nature has to offer.  Nature wants to heal…it was built for it.  Hence, the practice of forest bathing, or Shinrin-Yoku
The term sounds a little more exotic than it is but the effects are monumental. There is growing research that supports the ancient tradition and understanding that spending time in the deep woods has profound healing power. And over time, forest bathing can produce quantifiable changes in the body and mind. Plus, the added benefit is that it just feels good. The Lodge at Woodloch's Forest Bathing Program takes guests on long, healing walks and quiet exploration into the forest. In essence, the body is cleansed from the inside out.
The RX of the Forest
Some research indicates that forest bathing results in a marked decrease in stress-related hormones, a decrease in heart rates and lower blood pressure as compared to studies of city walkers.   While common sense and experience indicates that fresh air does the body good, there are also biological reasons that the forest has healing powers.  One theory from Japan's Nippon Medical School and Chiba University states that trees and plants produce organic compounds called phytocides to help protect themselves from insects, fungus and disease.  These compounds escape into the air and when breathing deeply and moving slowly through the forest. With an open heart and lungs, we can also enjoy these benefits.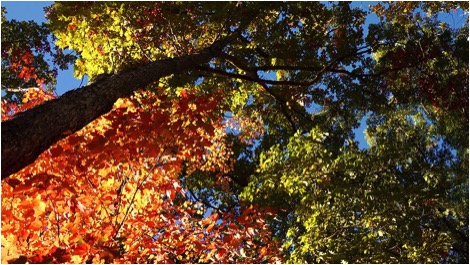 · Reduced blood pressure
· Reduced blood cortisol levels (stress indicator)
· Increases in counts of natural killer cells that combat disease
· Improved perception of vigor
· Reduced stress levels
The Lodge at Woodloch offers Forest Bathing classes every week. Experts take guests on guided walks deep into the forest on the 500+ private acres at The Lodge. The walks focus on keeping the body and mind in the present while teaching techniques for deep breathing, mind-body awareness–as well as taking note of the little miracles of the forest. There is no additional cost for the class.