Top 5 Reasons to Visit the Spa in 2021
---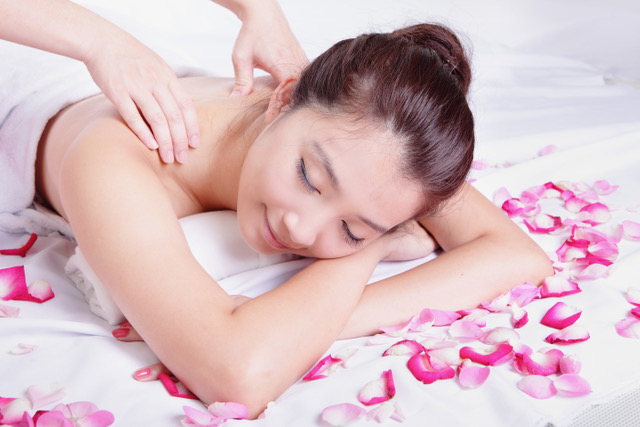 If there's one silver lining that came out of 2020, it's our awareness of how resilient the human spirit can be. And on a separate (far, far more lighthearted) note, a second realization came to light this past year: our need to go to the spa.
Here are the top 5 reasons we need to visit the spa, asap.
1. Self-care break. Taking care of our health, both physically and mentally, is more apparent than ever after the year we've endured-slash-overcome. (In fact, a recent Global Wellness Institute report states mental wellness is a $121 billion market.) Because here's the truth: Self-care is not only an indulgence, it's necessary. We've made seeking wellness our 2021 resolution, and heading to the spa is the step in the right direction.
2. We have a gift card to use. Our spa gift card is ready to be used! Time to take it out of the wallet and utilize it (remember our New Year goal). Thank goodness Spafinder Gift Cards never expire!
3. Our maskne is at the point where it now needs professional help. We've done as best as we could with our at-home maskne remedies, but we know when to recognize the need to put our face-slash-skincare in the hands of experts.
4. The crick in our neck from stress and Zoom calls (and, ok, slouching on the couch streaming Netflix) isn't going away. It's time to book that massage. Because the benefits of massage stem far further than helping relieve muscle tension. As an added bonus, massage also alleviates symptoms of depression, stress and anxiety; lowers blood pressure; and improves cardiovascular health.
5. We need human contact. We understand "no touch" is the new normal, but physical connection between human beings is imperative and fundamental to our wellbeing. It remedies loneliness, works to relieve pain, promotes communication and reduces stress. And spas have new protocols in place to keep us safe and healthy.
Added bonus: Another important reason to visit the spa is that it supports local business! Find a spa near you.