5 Ways to Make Your Life More Sustainable
---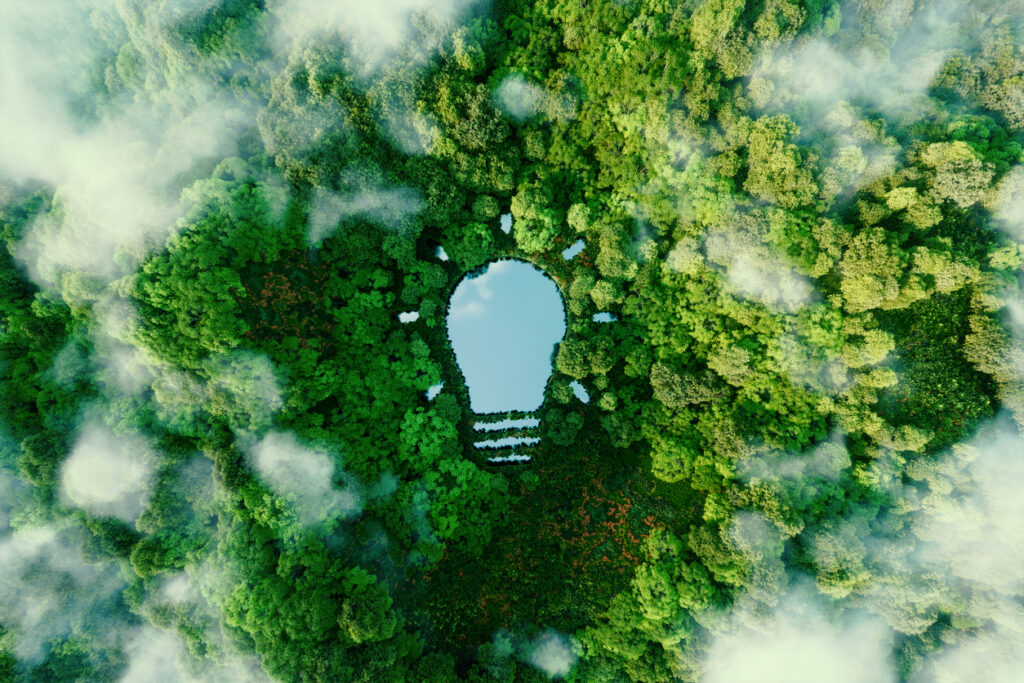 Earth is home to all of us, and we can't wait to celebrate her on April 22! Earth Day is a time to support the planet and thank her for all that she does. And committing to the health of our home is a lot easier than you may think. Sometimes, it's even a lot of fun! Through the power of sustainability, consciousness, and commitment, we can make an impact on the planet that lasts way longer than just one day. So as we inch towards Earth Day on April 22, here are five ways to make your life more sustainable.
Green Your Commute By Biking
Want to save big money on gas, get a bit of exercise, and start your day with sustainability? It's time to get your trusty bike out of the garage! Cycling instead of driving is an excellent way to reduce your carbon footprint, and it makes a major impact with even one less car on the road. Bike lanes are your friend for a typical morning commute, while this exercise also helps to improve your physical and mental health. So grab your helmet and decorative bike stickers, because you're about to change the world, one pedal at a time!
Host a Sustainable Dinner Party
You don't need a reason to enjoy delicious food and divine conversation with your best friends, but Earth Day is a pretty dang good one! What we put into our mouths is a major factor in not just our own health but also the Earth's, and you can make an impact with a sustainable dinner party. Tackle the issue of food waste by serving only locally-sourced, organic and vegetarian or vegan food, which can be achieved through a sustainable caterer or potluck-style invitation. And when you decorate the table with only recycled placemats, utensils, and dishes, you'll make it the ultimate party in honor of Earth!
Call Your City Reps
If we've learned anything from the world of politics, it's that real action requires us to speak up. And you can do just that by contacting your local representatives! Let them know that environmental issues matter to you — whether you're calling, writing a letter, or reaching out on social media. Politicians need to hear from their constituents to know the issues and how they can be addressed, and you can become a part of the solution by helping reps protect our planet. Since there's power in numbers, you can also get your fellow Earth-lovers together and create even greater outreach to ensure that your voices are heard.
Participate in Clothing Swaps
The fashion industry is one of the largest polluters in the world, with textile production contributing to water pollution and greenhouse gas emissions. Not a cute look. However, there are plenty of ways to combat this issue, and look great while doing it! One way to reduce your environmental impact is to participate in clothing swaps. This process allows you to exchange old clothes, like those your children have grown out of, or some that don't suit your style anymore, with other people in your community. By participating in clothing swaps, you can reduce textile waste and find new-to-you clothes in a sustainable, chic way. What's not to love about this eco-friendly fashion trend?
Start a Compost Pile
Food waste is a major problem in the United States, with an estimated 30-40% of the food supply going to waste. When food waste ends up in landfills, it produces methane, a potent greenhouse gas. Composting is the best way to reduce food waste, create nutrient-rich soil for your garden, and never feel bad about throwing away your coffee grounds! Along with egg shells, fruit pits, paper bags, and more, of course. When you place these things in a bin, they can later be composted into soil to give back to the Earth in a beautiful way. Enjoying your eggs every morning, and knowing that the shells contribute to growing that sweet cilantro on your windowsill is the circle of composting and sustainability!