Grow Your Own Air Purifier with These Easy Plants
---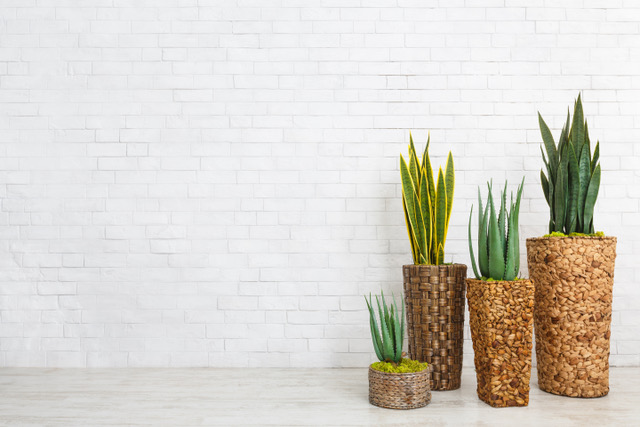 Maybe you've been stuck indoors for too long or you live in a city where the sight of green is pretty rare. Whatever the reason, you might be longing for a breath of fresh air. But that doesn't mean you have to shell out big bucks on an air purifier. Why not grow your own air purifier with these three easy air purifying plants that even the most novice gardener can keep alive? The benefits go far beyond just some restorative oxygen.
3 Simple-to-Grow Air Purifying Plants
Turn your apartment into a budding greenhouse and enjoy all the wellness benefits of plant ownership with these three air purifying plants:  
– Areca Palm: Also known as Chrysalidocarpus (Dypsis) Lutescnes thrives indoors in direct light. The plant is a natural air purifier as it's known to remove harmful toxins such as acetone, xylene, and toluene (which emit from wooden furniture and paint). This plant cis said to clean the air, reduce respiratory tract diseases and help protect expecting mothers and developing children from harmful chemicals. It also looks cool.
– Mother-In-Law's Tongue (Snake Plant): Known scientifically as Sansevieria Trifasciata. Mother-in-Law's Tongue is a hugely popular indoor plant due to its almost indestructible nature. It removes formaldehyde, toluene and xylene from air and continues to produce oxygen at night when many plants release carbon dioxide. But be careful, this plant can be harmful to pets if ingested so if you have a pet who loves to snack on greens – maybe steer clear of this one.
– ZZ Plant: The Zamioculcas Zamiifolia is one of the toughest indoor plants out there. They are able to thrive in areas with both low and high amounts of light so very ideal for anyone with a brown thumb. The ZZ plant removes toluene and xylene from indoor air, making it an excellent air purifier and is one of the most popular plants out there. However, these plants are also a bit toxic so keep away from pets and be sure to wash your hands after handling them.

Surprising Health Benefits of Plants
Having plants in your home does more than just purify the air. Plants also boost your mood, productivity, concentration, creativity and wellbeing. And they've been known to reduce stress, fatigue  and even physical aliments like sore throats and colds. Check out this Joyous Health video for some even more surprising health and wellness benefits of indoor plants.