Holiday Beauty Treatments You Need to Try
---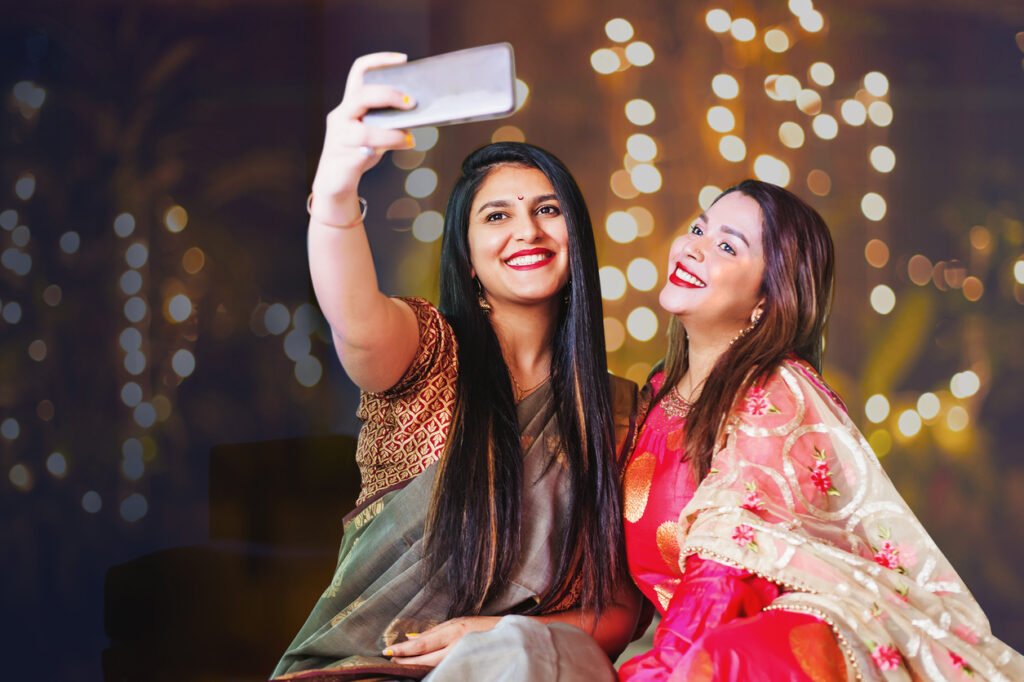 Tis' the season to hit the spa and salon! As we enter the last few months of 2021, most of us will be spending more time with loved ones at holiday parties and virtual gatherings. We are confident you'll want to look your best at the photobooth with your work buddies. There are countless holiday-themed makeup tutorials online that feature gold highlighter or red-and-green eyeshadow. However, you also deserve a pair of micro-bladed brows and hot highlights to accompany these holiday makeup looks. The following holiday beauty treatments provide a blend of confidence and self-care, and we can't wait to see you sparkle this season!
Highlights
Looking for a reason to touch up your tresses? The holidays are right around the corner, and you can't go wrong with a gorgeous set of highlights. This process simply refers to sections of hair that are lighter than your natural hue, woven effortlessly throughout your mane to make your holiday selfies pop.
Many women choose to darken their hair as temperatures drop, as it provides a "warm and rich" vibe often associated with winter. However, the options are endless. Those with chestnut locks can weave in hints of medium brown, raven-haired beauties can incorporate cocoa strands, and blondes will look lovely in lilac or icy-white highlights that resemble falling snow. And don't even get us started on ravishing redheads, who can use highlights for a dark cherry or fiery cinnamon look that's simply made for the colder days.
Microblading
Eyebrows are one of the most important features, as they help to frame your face and express your emotions in a beautiful way. It's no surprise that brow powders, liners, and pencils have dominated the beauty world in the past decade, but there is another treatment that provides impeccable arches with next to no effort: microblading!
Known as a permanent makeup technique, this procedure consists of an artist using pigment to "tattoo" your brows and create an illusion of fuller, more voluminous arches. This treatment lasts for up to three years, and saves you endless time and money without the need to apply brow makeup every morning. Since microblading is pricey and more permanent than other procedures on this list, it's definitely more of a splurge for your holiday glam looks. Think of it as a holiday present to yourself.
Extensions
When you're craving gorgeous hair that's just as long as a string of Christmas lights, all you need is a few extensions! These simple accessories can be applied either by you or a professional hairstylist, adding length to any look and providing long, flowy, and seasonal hair that turns heads in every way. Growing your hair out takes a while, and you'll eventually want to chop it off in true millennial fashion. So why not make a statement at the Christmas party with your favorite extensions? Gift them to yourself and you'll have the perfect special-occasion tool for striking locks, which is why extensions are one of our favorite holiday beauty treatments.
Microneedling
Microneedling is a beauty technique that's been around for decades, but only recently started gaining mainstream popularity as influencers and celebrities sing its praises. For good reason, too… as this process provides healthy and glowing skin with minimal effort or pain. How does it work? A tool containing hundreds (or even thousands) of micro-fine needles is rolled across the skin creating tiny punctures that accelerate the body's natural healing process. As a result, your body produces extra collagen for firmer, healthier, and extremely bright skin like never before.
While the idea of needles touching your skin can seem daunting at first, this treatment is very simple, 100% safe, and relatively painless. The most you'll feel is the occasional prick. While microneedling is easy enough to do from your own home, you can choose to visit the salon on a weekly or bi-weekly basis for a powerful procedure from your esthetician, or purchase your own dermaroller to glow up your complexion right from your couch. Either way, your skin will be stunning and sparkling like holiday lights!
Need a gift so someone can take advantage of these holiday beauty treatments? Spafinder is the answer.