International Happiness Day — Find Your Happy All Month Long
---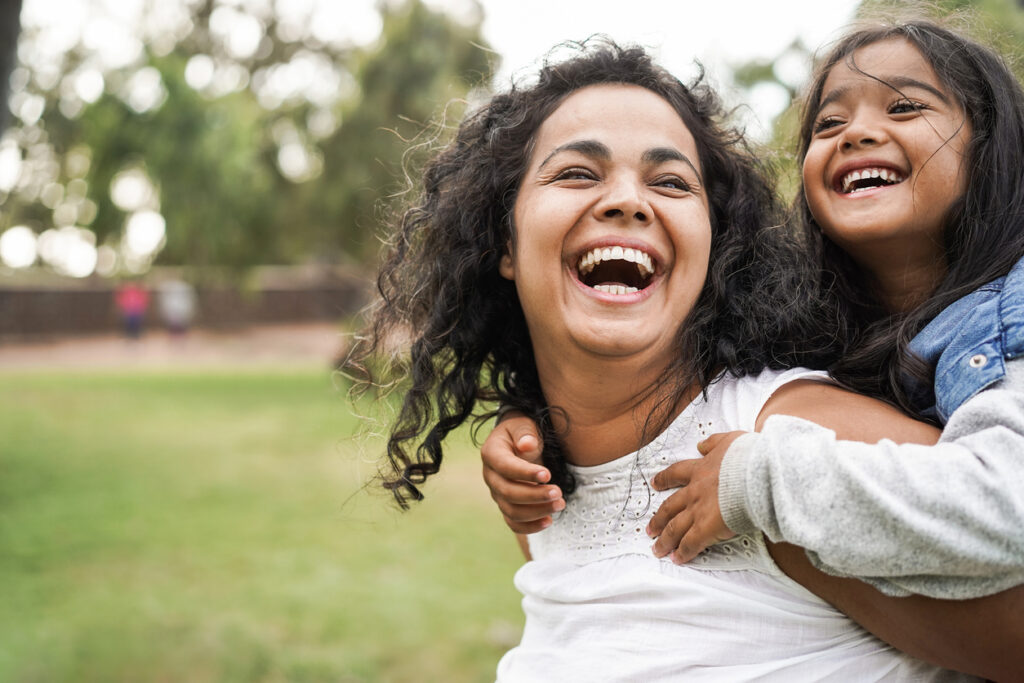 "The state of feeling or showing pleasure or contentment." While this is the official definition of happiness, the simple truth is that the term manifests differently in each individual. Some may find happiness in good food and friendship circles. While others love their hobbies and favorite TV shows. And the sources of serene joy only continue. However as we get closer to International Day of Happiness on March 20, now is the ideal time to discover what happiness means to you.
Celebrating Happiness
2022 marks ten years since the United Nations General Assembly established this informal holiday, describing happiness as a "fundamental human goal." It recognizes the "need for a more inclusive approach to economic growth through sustainable development, poverty eradication, happiness and the wellbeing of all people." In simpler terms, International Happiness Month recognizes that finding the beauty in life doesn't always correlate with our bank accounts. There are plenty of methods to have more happiness in your life. Here are our favorite ways to celebrate International Happiness Day on March 20 and beyond:
Practice Self-Care
The daily cycle of work, school, dinner, and Netflix can become a bit daunting. But we can't forget to take care of ourselves. Self-care and skincare go hand-in-hand, and a sheet mask a day keeps the sadness away. However, this doesn't just give you something to look forward to each evening after you clock out of work, giving a gorgeous twist to the daily grind. It also leaves you with bright and beautiful skin. You can continue your self-care for International Happiness Day by signing up for a monthly massage, with countless benefits that we cover here. Plus, you can use your Spafinder Gift Card to happily purchase top beauty products and more at the Spafinder Shop.
Be Mindful of Technology
Countless studies have shown the downsides of spending too much time in front of a screen. These range from declining mental health and daily motivation to dull skin from blue light damage from your phone screen. The bottom line: it's not a good look for International Happiness Day. While there is a beautiful side to technology, one must also find a balance. This could mean taking a daily walk between work meetings to unwind, eating dinner at the table rather than in front of the TV. Or perhaps watching one episode of Euphoria per night instead of binging the entire season in one day. It's that simple. Discover your ideal way to disconnect and begin practicing for maximum levels of happiness.
Perform Random Acts of Kindness
Helping others contributes to your own happiness – making random acts of kindness a win-win for March 20. You can always contribute monetarily, such as giving a donation to charity or paying for the coffee or car toll of the person behind you. However, it can also cost $0 to be kind. These acts include giving a random compliment, letting somebody merge in front of you in traffic, baking cookies for a friend who's had a bad day, and more. Even chatting up a stranger at the coffee shop could potentially become a life-changing experience for you both! Life can be a difficult journey, but it's much easier when we have others to help us, and you can love and be loved during International Happiness Day with these casual acts of kindness.
Meditate More
Meditation is an act of wellness that's been practiced for centuries. And everybody from your work best friend to A-list celebrities utilize meditation to improve their happiness levels. However, it's not just a trend, meditation allows you to disconnect from the outside world and focus on your sense of inner wellness, and studies have been very promising. Daily meditation has been shown to decrease your cortisol levels, the main stress hormone that's linked to anxiety and depression. So in conclusion, meditation is the key to less stress and more self-care, and you'll improve your happiness far beyond March 20 with this beloved wellness technique.
Start a Journal
A handful of benefits you'll get from a journaling ritual? Manifestation, clarity, stress relief, and ultimately happiness. Writing down your feelings on a daily basis is the best way to reminisce on the beauty in life. Whether you've had a challenging day or recalling a good one to remind yourself that many more are to come. "Brain dumps" are encouraged as you spill your innermost thoughts on the page, resulting in a ritual that was made for International Happiness Day and throughout 2022!