Our 2022 September Harvest Moon
---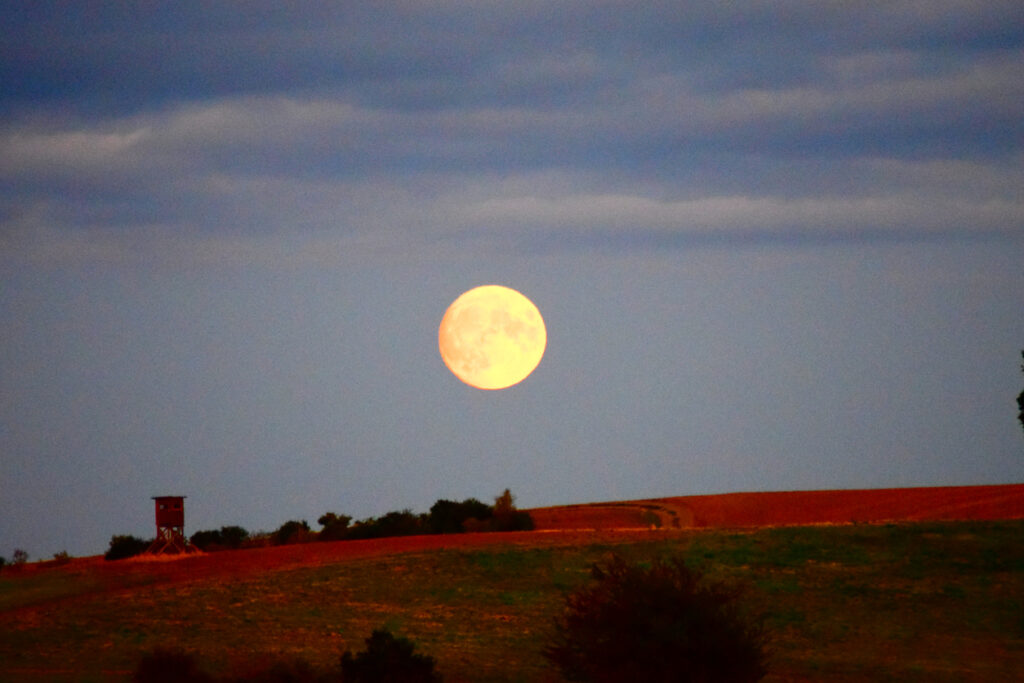 Harvest Moon is the full moon that occurs closest to the autumn equinox. This year on Sunday September 23.
The Harvest Moon is named because of the light that permitted farmers to see their summer crops in the wee hours of the morning. It is considered either the beginning of the fall season or the end of the summer one. It just depends on how you want to look at it.
So, how are we going to celebrate this full moon? What are some practices we can put into place?
Typically, full moons beg a reset. It is a time to spark creativity and set intentions. Reflect on the past 30 days and get your pulse for where you are presently. Let's focus on all the great events or instances of the past 30 days. What is on the horizon? Fall is typically a time of new beginnings for many of us, for others we are closing out chapters to start something fresh this new year. What are we grateful for and what do we have to look forward to?
Marinate on this for a moment.
Below are some rituals we typically observe on the full moon. It is a time of connection, cleansing and contemplation.
Cut your hair and or your nails
Whether it's a myth or truth, it was believed that cutting or trimming your hair on the full moon would make it grow faster.
Set intentions
This practice has a lot to do with setting an intention, speaking it out loud and yes, sharing it with others if you choose to. Some write it down on a piece of paper and burn that paper during the full moon after they read it out loud to 'give' it to the universe and allow the universe to run with it.
Cleanse your space
Many burn Sage to follow this favorite ritual and do so on the full moon of the month to cleanse your home and rooms of any negative energy. The idea is to ease the path for positive vibes to run through your home. Another practice is to clean your home on this day to make sure everything is in alignment.
Find a full moon gathering
These are usually beach events with music, blankets and congregations of people who, like you, want to celebrate the full moon.
Remember giving is also a great way to celebrate the full moon. Relaxation can spark a creative surge, a reset and rejuvenation.