Pamper Your Pooch for National Pet Day
---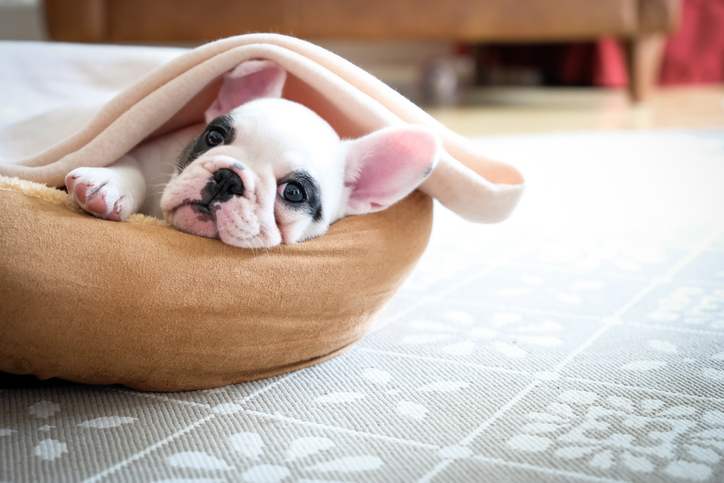 National Pet Day is April 11 and it's time to spoil your dog rotten with some delicious doggy spa ideas. Giving your dog a spa day might seem indulgent but embracing alternative medicine has proven to be an effective way to lessen health issues in pets, which translates to longer life and fewer trips to the expensive vet. That seems like a good enough reason to invest in a doggie robe and sign Fido up for a deluxe paw-dicure. Anything for your four legged best friend, right?
Get Into the Spa Mood with Bark Box
Introduce your dog to the spa lifestyle with these fun spa-themed toys and treats featured in Bark Box's January 2021 box. While these aren't exactly a luxurious outing, dog toys have been known to lower anxiety, activate the mind, and keep dogs happy and healthy. And isn't that basically the goal of a spa day? Just make sure to remove dog toys that have been destroyed as eating the fluff inside can send a dog straight to the vet.
Give Canine CBD a Try
People have already embraced the calming power of CBD and infused it in everything from cosmetics to coffee. So it's no wonder CBD is being expanded to our pets. CBD for pets range from oils you can give straight to dogs, put on their food, or rub into their skin. Check out this Health.com article for the best products available on the market today – and how much to give to your pup.
Explore Alternative Wellness Options
While giving your dog a pill might be as simple as hiding it in a pill pocket, you might want to think about the wellness options available to animals these days – often the same ones that are found on your favorite spa menu. Procedures like dog acupuncture, hydrotherapy, and chiropractic treatments might be the key to keeping your dogs off medication and giving them that puppy energy again. Learn more in this PetMD article.
Take Them With You
It might not feel fair to go on a spa vacation while your dog sits alone in a boarding facility. So why not take them with you at one of these pet friendly spa locations? Now you can get a little TLC without having to worry about your BFF. Plus, you'll be able to fully explore the beautiful grounds of your spa getaway now that you have a dog demanding to go on endless walks – keeping them and you healthier and happier.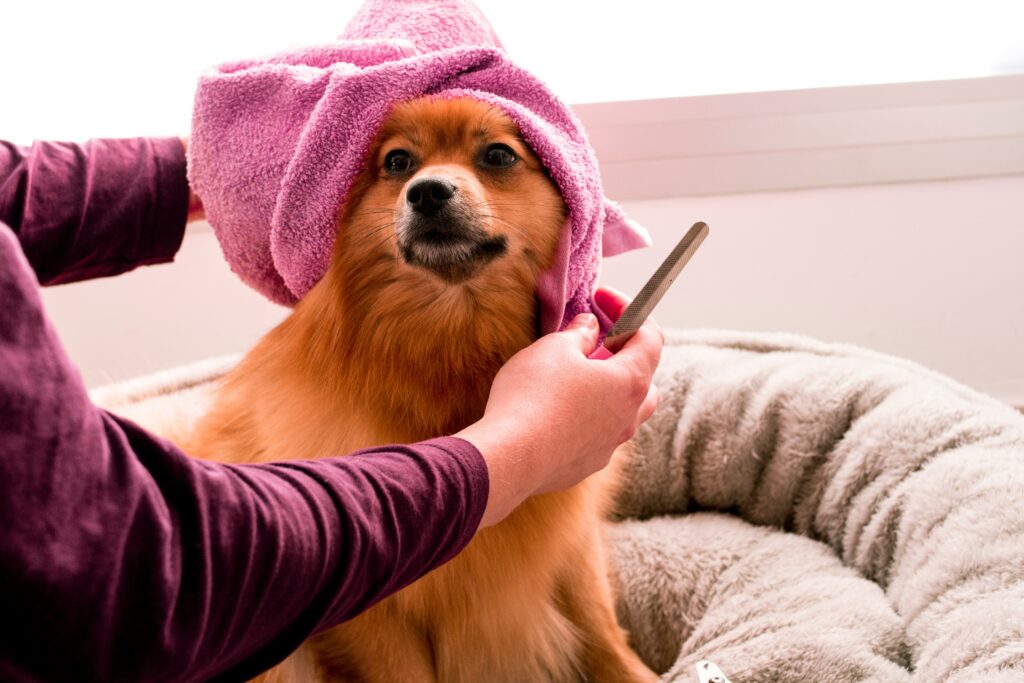 Sit! Stay! Spa!
Learn more about why spa and wellness days are important to your furry best friend in this article from Spafinder's archives. As the blog points out, we recommend fun, relaxing, healthy excursions that your canine companion will love.
So this April 11, devote some time to pampering your dog with a little extra love and attention in honor of National Pet Day. Maybe you'll give them a luxurious bath, treat them to a grooming session, or engage their mind with a new puzzle toy. After all, they spend every day loving you with all their might. It's time to take a moment to show them how much that means to you.
Most recent from Wellness