Saturn Retrograde 2020: Time to Reflect and Reset
---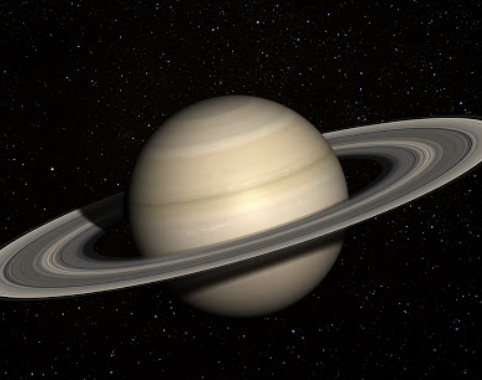 As if 2020 hasn't held enough for us, we are in the midst of Saturn Retrograde and the universe is asking us for a pulse check.
If you are into Greek or Roman mythology, these planet tendencies will be no surprise to you. Saturn, the planet of majestic Saturn is the planet of karma, justification, responsibility and boundaries promises to test your ability to adapt.
What is retrograde?
One of the most powerful movements of a planet in the astrological universe is known as a retrograde. When a planet is in retrograde, it appears to be moving backwards in the sky when Earth passes this said planet.
What happens during this Retrograde?
The Saturn Retrograde is long known for discovering truth. From a social perspective, this can mean people who pretend to be good at something are actually pushed into showing their hand. While some might view this in a negative light, others should be aware this means that while you were working as a process engineer, you might discover that music is your passion and find the need to pursuit this. Saturn Retrograde goes on from May to September so certainly the opportunity for revelation exists.
Certain signs that tend to be candid will truly benefit as they will learn to become effective communicators and implement tact into their forthcoming tendencies. Scorpios and Leos, we're talking about you.
Set Intentions during this time
Make sure that you take pulse checks on yourself.
Journal: Daily journals will help keep track of changes and progress during this time. It's a great idea to start a 30-day gratitude challenge so that you can tap into what's of true value to you.
Meditate: For some this proves to be difficult. Meditation practices can be simply moments of contemplation where you focus on gratitude statements on love statements. Set a positive tone for meditation so that you can focus for 5 minutes a day and then build on that. This practice permits you to connect with your inner calling.
Practice Self Care
Body Scan: This practice begins by being still and then wiggling your toes. Focus on your feet, and then gradually move upwards. Shake your legs and focus on the strength of the lower part of your body as you move upwards.
Tap into your Chakras: The movement from the bottom of your body to the top of your head will begin activating these vital energy points within your body. Before honoring your body, try to establish a calm surrounding. Grab lavender essential oils or vanilla and breathe in the scent. Rub your hands together to provoke warmth then slowly with contemplation place them above your hips in your sacral section and move upward towards your belly button, heart, throat and then the top of your head. Take your time, focus on gratitude and linger on any place that might seem or feel blocked. If you prefer, sign up for a Reiki service for further self-discovery. This helps you to align your chakras as you gradually focus on your crown.
Cold Baths: Start the day off with a cold bath. This boosts your metabolism and is beneficial to your overall health.
Drink warm water: This Ayurvedic practice will help you with digestion.
Free your life of toxic relationships
Some people will recommend sage-ing or smudging. Now is a great time to do this. Try to practice sage-ing during the full moon as it's recommended for maximum results.
A ritual in the Afro-Cuban practice is that you can freeze away people who are toxic. So how do you do this? Well you write the person's name on a piece of paper, grab a bowl of water, place the paper in the water and place it in the freezer. Shortly this person will stop bothering you or pursuing you.
As we do move through this retrograde, let's focus on the positives of this shift. This year has been a deep dive into personal discovery as Covid-19 has us all reexamining our priorities. Where will you lean into next? Now is the time to discover and embrace.
Gift Self Care to delve into Acupuncture, Reflexology, Reiki or other types of Alternative Modalities.