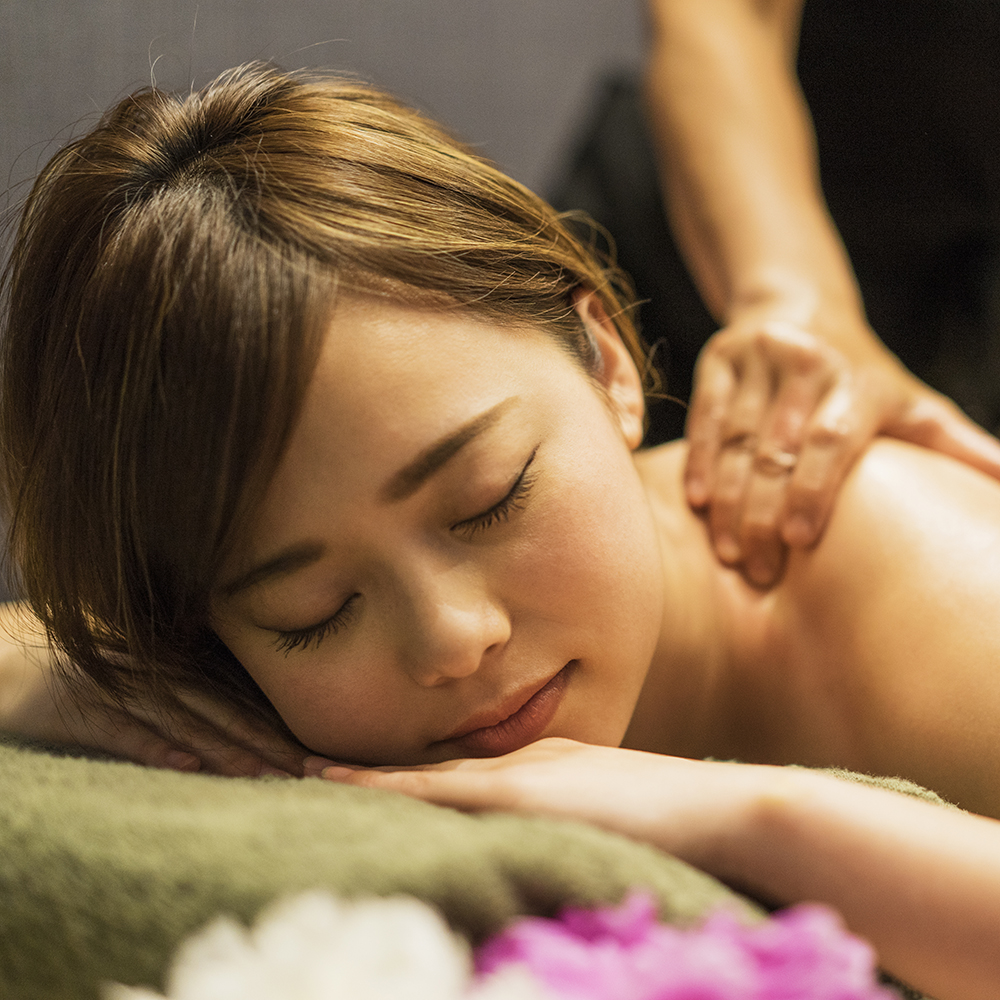 DEEP TISSUE MASSAGE
Like the name suggests, deep tissue massage targets your body's deepest layers of muscle and releases tension in overstressed areas. When your muscles are severely knotted, this therapeutic treatment is designed to break it up. Deep tissue massage is a mix of slow, short strokes and penetrating finger pressure focused on tight, contracted areas. The therapist employs her thumbs, forearms, and even elbows to work muscle tissue and relieve tension. Be warned, if it's your first massage or you don't get much exercise, steer clear of deep tissue. You could end up very sore the next day. A deep tissue massage can help heal injuries and release knots caused by stress. Deep tissue massage requires a solid understanding of anatomy, but top therapists don't just have technical skill. They're highly sensitive and aware of reactions taking place in the body during the work and know when to back off. For more read Spafinder's guide to What is Deep Tissue Massage? If Deep Tissue isn't what you're looking for, find an alternative by reading Spafinder's guide to Which Massage is Right For You?, or select one of the links on this page for a different massage type.
Why We Marvel about Miraval (You Will, Too!)

Just try to find an article about "spa destinations" without a mention of this wellness powerhouse. And Miraval is making headlines again.

Top 5 Reasons to Visit the Spa in 2021

In case 2020 wasn't reason enough, here are 5 more reasons to visit a spa in the New Year. We promise you deserve and will benefit from it.

Chi-Town Moms Need a Spa Break at these Top Chicago Spas

Chicago moms deserve a spa break! Take some luxurious and restorative self-care time at three of our favorite top Chicago spas.