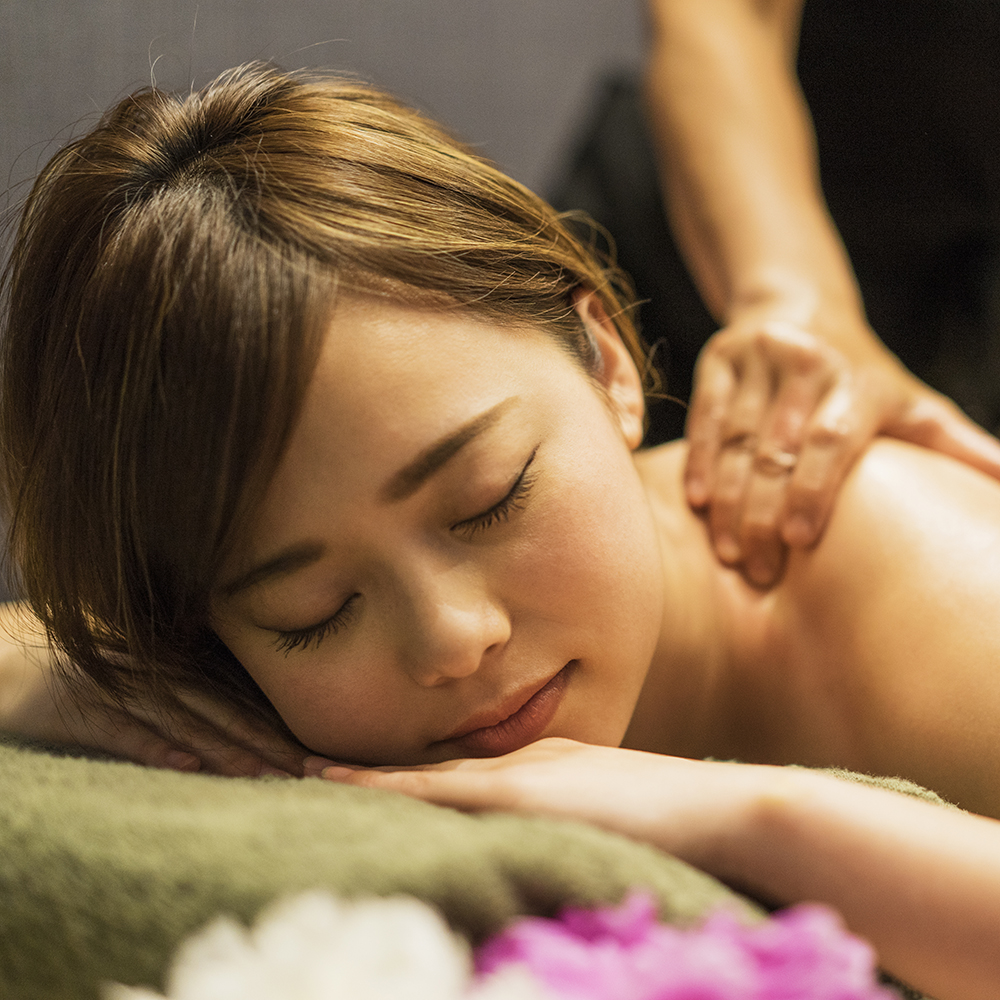 DEEP TISSUE MASSAGE
Like the name suggests, deep tissue massage targets your body's deepest layers of muscle and releases tension in overstressed areas. When your muscles are severely knotted, this therapeutic treatment is designed to break it up. Deep tissue massage is a mix of slow, short strokes and penetrating finger pressure focused on tight, contracted areas. The therapist employs her thumbs, forearms, and even elbows to work muscle tissue and relieve tension. Be warned, if it's your first massage or you don't get much exercise, steer clear of deep tissue. You could end up very sore the next day. A deep tissue massage can help heal injuries and release knots caused by stress. Deep tissue massage requires a solid understanding of anatomy, but top therapists don't just have technical skill. They're highly sensitive and aware of reactions taking place in the body during the work and know when to back off. For more read Spafinder's guide to What is Deep Tissue Massage? If Deep Tissue isn't what you're looking for, find an alternative by reading Spafinder's guide to Which Massage is Right For You?, or select one of the links on this page for a different massage type.
Romantic Gift Guide for Your Person

As Valentine's day approaches, check out our Romantic Gift guide and fuel your rendezvous with thoughtful wellness and romance.

(Trick or) Treat your Skin in October

Fall into a new skincare routine and treat your skin this October with a total product refresh. Your skin won't fall prey to winter dryness.

Join our $4,350+ Sweepstakes Little Piece of Luxury Giveaway

Enter to win this great Little Piece of Luxury Sweepstakes and boost your chances to win big! From Louis Vuitton to Birchbox to Spafinder, this is true luxury.