KNOW BEFORE YOU GO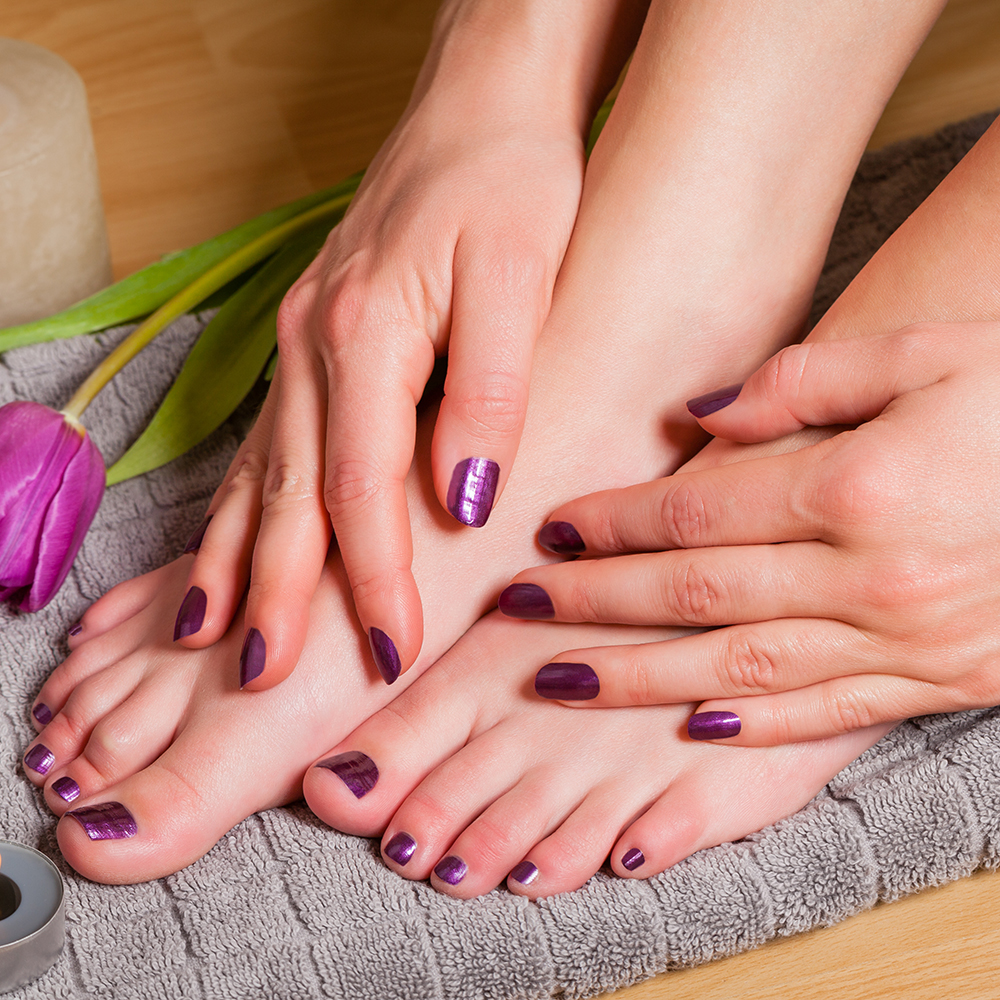 MANICURE & PEDICURE
With nail salon services ranging from gel, acrylics, paraffin dips, and nail art, there is something for everyone looking for a manicure or pedicure. Whether you just want a basic grooming and polish or want to go all out with 3D art and gradients, manicures are an affordable gift for everyone – including yourself! Mani-Pedis are a fantastic gift idea for anyone who needs a lot of relaxation but doesn't have a lot of time. They help ensure healthy nails, hands, and feet and are a fun way to change up your look! First select your polish. Whether you select a gel or a regular polish is up to you. Gels last up to two weeks and require you to go back to the nail salon to have them soaked off properly. A regular manicure will last up to a week. During a manicure at your local nail salon, you should expect that your nails are soaked in warm water to soften the cuticle, shaped using sanitized cuticle nippers, filed into a shape you choose, and then polished. During a spa pedicure you should expect for your feet to also be soaked in warm water and nails to be cut and shaped.
Your nail spa therapist will then use a pumice stone to buff away dry skin and follow up with an exfoliation and lotion massage of your feet and lower legs before toenails are polished. Many spa pedicures include a paraffin wax treatment where feet are dipped into melted paraffin wax in order to soften and moisturize the skin. Once the wax cools, it becomes hard and is wiped away. Remember to bring your flip flops!
MORE MANICURES, PEDICURES & SKINCARE IDEAS
LEARN MORE ABOUT MANICURES AND SKINCARE
Special Delivery: Hair Removal for Dad

Plenty of men wonder about hair removal and a more groomed look. So this Father's Day, here's a crash course on getting rid of unwanted hair.

Liquid Face Lifts and Micro-Treatments for the Holidays.

This holiday will be a little different than a year ago so what are the dos and don'ts when it comes to beauty treatments?

7 Things to Know about Hair Extensions: The Long & Short of It

If you're considering hair extensions for the holidays, read on! We share the long (and short) of hair extensions here.