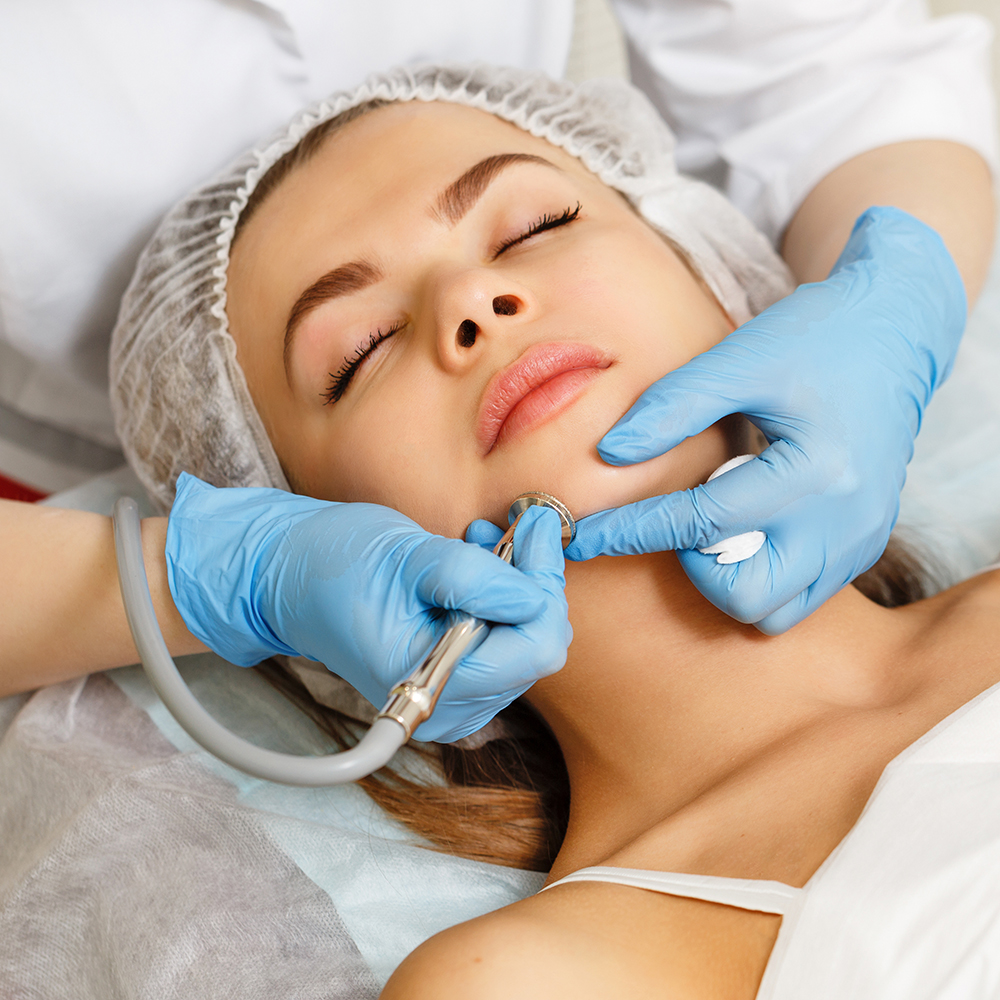 MICRODERMABRASION FACIAL
Microdermabrasion is a highly effective treatment that can achieve dramatic results. It softens fine lines, smooths the skin & decreases the appearance of scarring and pore size. Treatments involve a microdermabrasion machine, which removes dead skin cells and exfoliates the skin. Older models will use crystal microdermabrasion technology, while newer ones use a diamond-tip. The latter is more comfortable and less intense. Microdermabrasion is best done as a series of treatments, with typical regimens consisting of six treatments every two weeks, though your aesthetician can recommend a program suited to your skin. Microdermabrasion treatments can be uncomfortable, especially those that use a crystal tool rather than the newer diamond version. The experience should never be painful, so be sure to tell your aesthetician if you experience pain. If you have sensitive skin, it's best to choose diamond-tip microdermabrasion. To learn more about facials of all types and what might be right for your skin, read Spafinder's guide to Which Facial is Right For Your Skin?
Special Delivery: Hair Removal for Dad

Plenty of men wonder about hair removal and a more groomed look. So this Father's Day, here's a crash course on getting rid of unwanted hair.

Liquid Face Lifts and Micro-Treatments for the Holidays.

This holiday will be a little different than a year ago so what are the dos and don'ts when it comes to beauty treatments?

7 Things to Know about Hair Extensions: The Long & Short of It

If you're considering hair extensions for the holidays, read on! We share the long (and short) of hair extensions here.