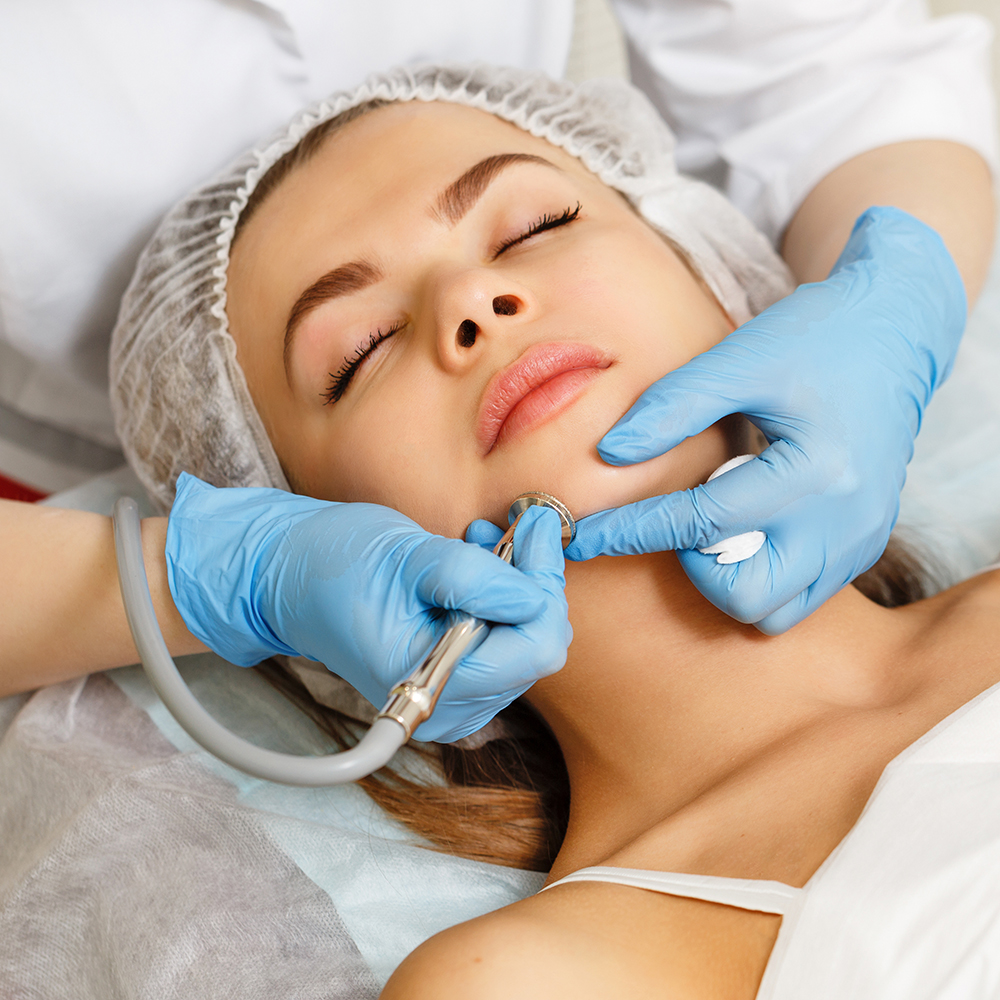 MICRODERMABRASION FACIAL
Microdermabrasion is a highly effective treatment that can achieve dramatic results. It softens fine lines, smooths the skin & decreases the appearance of scarring and pore size. Treatments involve a microdermabrasion machine, which removes dead skin cells and exfoliates the skin. Older models will use crystal microdermabrasion technology, while newer ones use a diamond-tip. The latter is more comfortable and less intense. Microdermabrasion is best done as a series of treatments, with typical regimens consisting of six treatments every two weeks, though your aesthetician can recommend a program suited to your skin. Microdermabrasion treatments can be uncomfortable, especially those that use a crystal tool rather than the newer diamond version. The experience should never be painful, so be sure to tell your aesthetician if you experience pain. If you have sensitive skin, it's best to choose diamond-tip microdermabrasion. To learn more about facials of all types and what might be right for your skin, read Spafinder's guide to Which Facial is Right For Your Skin?
Grooming Down There for Men & Women

Grooming "down there" isn't as scary as it sounds. Spafinder has a few tips to help you look groomed and gorgeous.

Yes, Your Feet Deserve a Special Day and Special Treatments

Your feet do a lot for you on an everyday basis, which is why we're excited to celebrate "I Love My Feet Day" and give your toes some TLC.

Beach Ready Beauty to Pair with Flip Flops & Floaties

Get your hair, nails, and skin in beach ready shape by booking these fun and festive summer time spa treatments just in time for your vaca.