SHIATSU MASSAGE
KNOW BEFORE YOU GO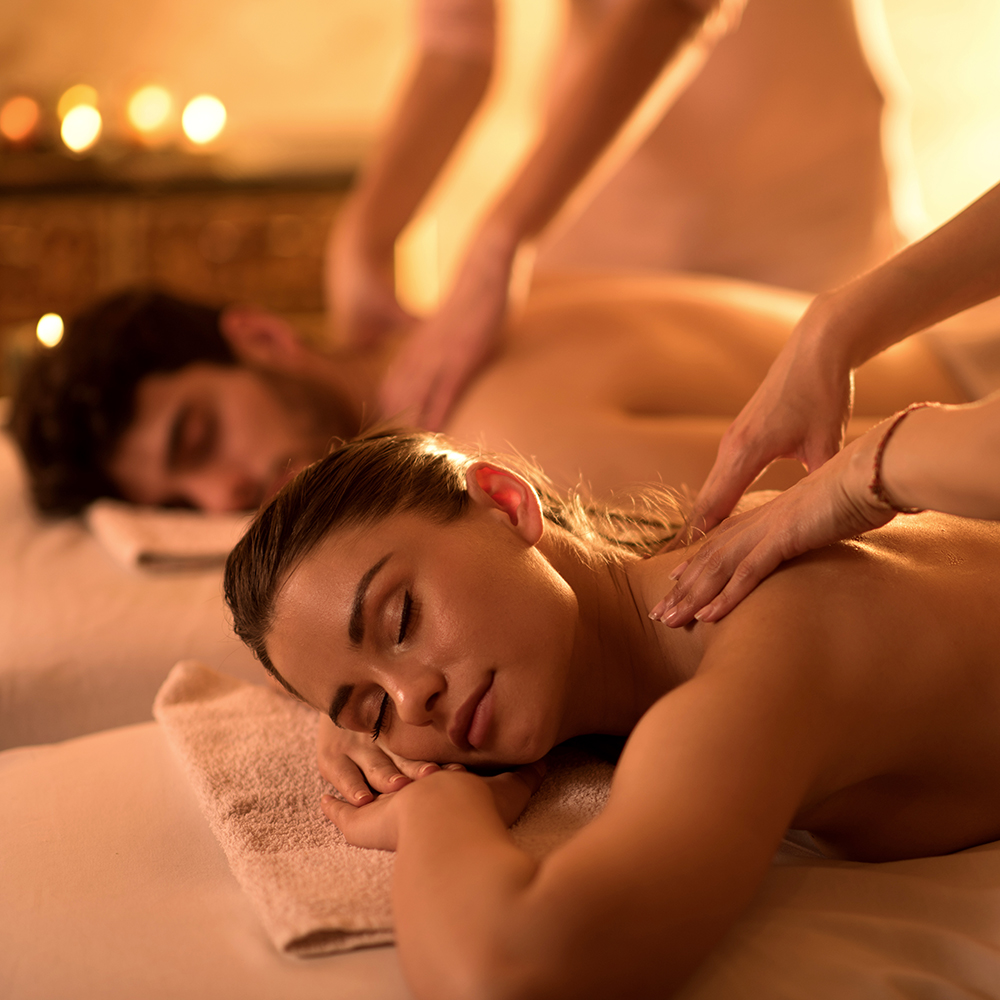 SHIATSU
For thousands of years, Eastern healers have used pressure-point massage to balance the body. Shiatsu is the Japanese version. The idea is that chi, or life energy, flows through the body in 14 meridians. When the meridians are blocked, physical or emotional problems result. During a shiatsu massage, you lie on a floor mat while the therapist gently rocks and stretches your body and applies finger and thumb pressure to points. The purpose can be to stimulate or to subdue energy, making shiatsu invigorating as well as relaxing. Shiatsu treats your whole being rather than a single aspect of your body. Spas recommend it for stubborn knots, sports injuries, and back pain, and say the pressure can help trigger the release of chemicals, like cortisone, that help the body heal itself. Shiatsu means "finger pressure" in Japanese, but that doesn't begin to cover it. Shiatsu therapists use their thumbs as well as elbows, knees, and feet to apply strategic pressure to muscles and connective tissues.
Practitioners of Zen or Five Elements shiatsu therapy use the pressure-point massage for another reason. Namely, to balance the body's chi, a practice that comes from Traditional Chinese Medicine. In both cases, you typically wear loose-fitting clothing, and it's done on a floor mat. Expect intense pressure and a fair bit of movement as the therapist stretches your muscles and alleviates knots and pain. While it's languid enough to ultimately relax your muscles, it's not likely something you'll sleep through. Some therapists will spend a lot of time on your hara (stomach), which is considered the root of imbalance in Five Elements shiatsu. Read more about Shiatsu Massage in Spafinder's post, What is Shiatsu Massage? To help you find the massage that fits your specific needs, read Spafinder's guide to Which Massage is Right For You?, or select one of the links on this page for a different massage type.
MORE MASSAGE & WELLNESS IDEAS
LEARN MORE ABOUT SHIATSU MASSAGE
Nail Down The Perfect Manicure with Frenchies

Spafinder has joined forces with the amazing Frenchies nail salons to provide clean, beautiful manicures and pedicures at a steal!

Why World Spa Brooklyn Is Your New Big City Spa Destination

World Spa Brooklyn blends unique cultural techniques with classic spa days for a state-of-the-art luxury wellness experience.

4 Incredible Benefits of Massage Therapy

It's not like you need a reason to treat yourself to a soothing massage…but what if we told you that we could provide five of them?
GET 10% OFF SPAFINDER GIFT CARDS
Get 10% off Spafinder Gift Cards! Sign Up Today!