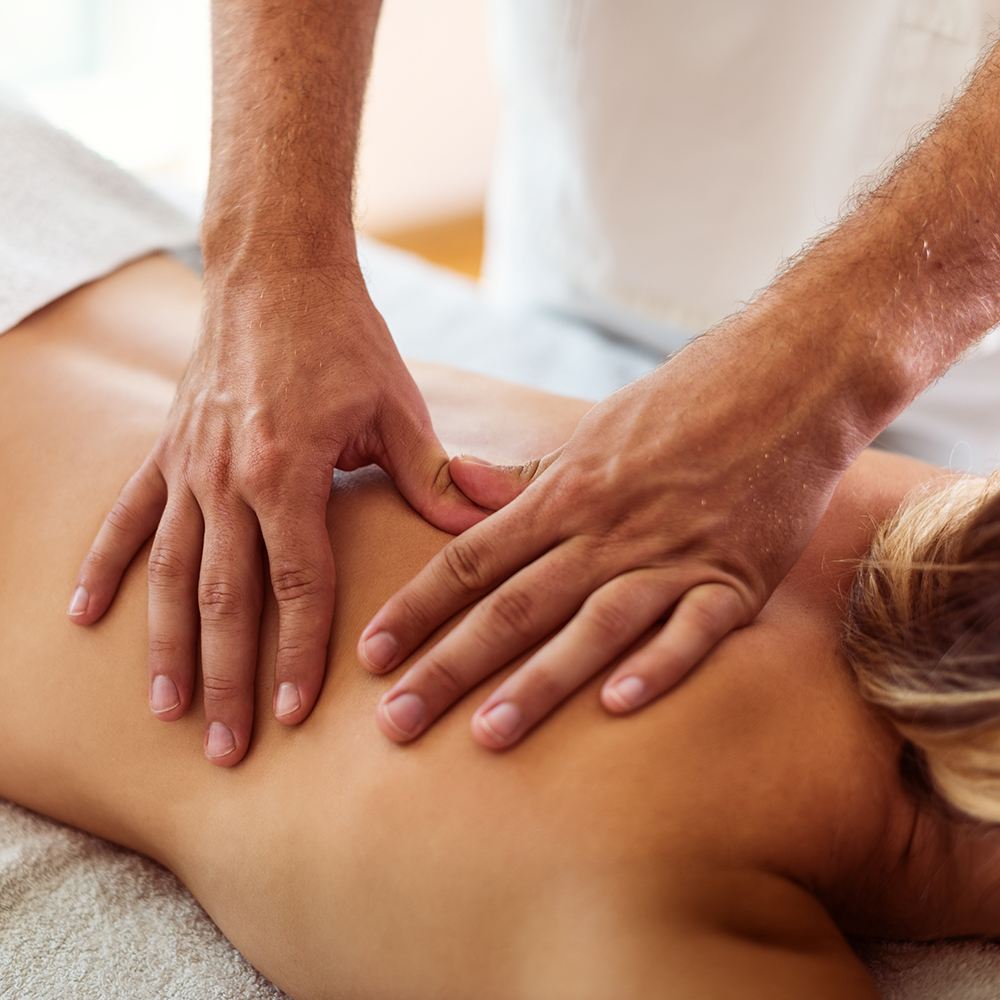 SWEDISH MASSAGE
Swedish massage is defined by four or five somewhat familiar techniques, which have French names: effleurage (stroking), petrissage (kneading), tapotement (rhythmic choppings), and friction (rubbing). Some therapists now incorporate advanced techniques that have rehabilitating effects and stretches for improving your range of motion. But the ultimate goal here is relaxation. As the default Western massage, Swedish massage is an extremely popular, simple, soothing touch therapy. At most spas, Swedish massage is the most popular treatment, and it's for good reason. Perfect for first-time spa-goers, Swedish massage will help to release neck knots and sooth nerves. Traditional Swedish massage, or "classical massage," consists mainly of long strokes over oiled skin and kneading of the outer layers of muscle tissue to reduce stress and sooth sore joints and muscles. Studies have shown Swedish massage relaxes the nervous system, aids circulation, and helps with detoxification. Find out more about Swedish Massage in Spafinder's What is Swedish Massage? To help you find the massage that fits your specific needs, read Spafinder's guide to Which Massage is Right For You?, or select one of the links on this page for a different massage type.
Newly Single? Tips to Reset

Newly single? Are you just getting out of a relationship or recently divorced? It takes time to move on, but the sooner you embrace this opportunity, the better.

Digital Nomads —Extend Your Stay in Greater Palm Springs

Thanks to remote working, wellness sabbaticals and extended stays at spa resorts are a hot trend where you can shake up unhealthy routines.

Enter to Win the Too Glam to Give a Damn Sweeps

Home decor, gift cards, skincare products, intimate female care, spa and surprises are in store for the grand prize winner of this $3,700 sweepstakes. Summer is calling so don't miss out. This sweeps won't last forever so enter to win and invite your friends to as well.