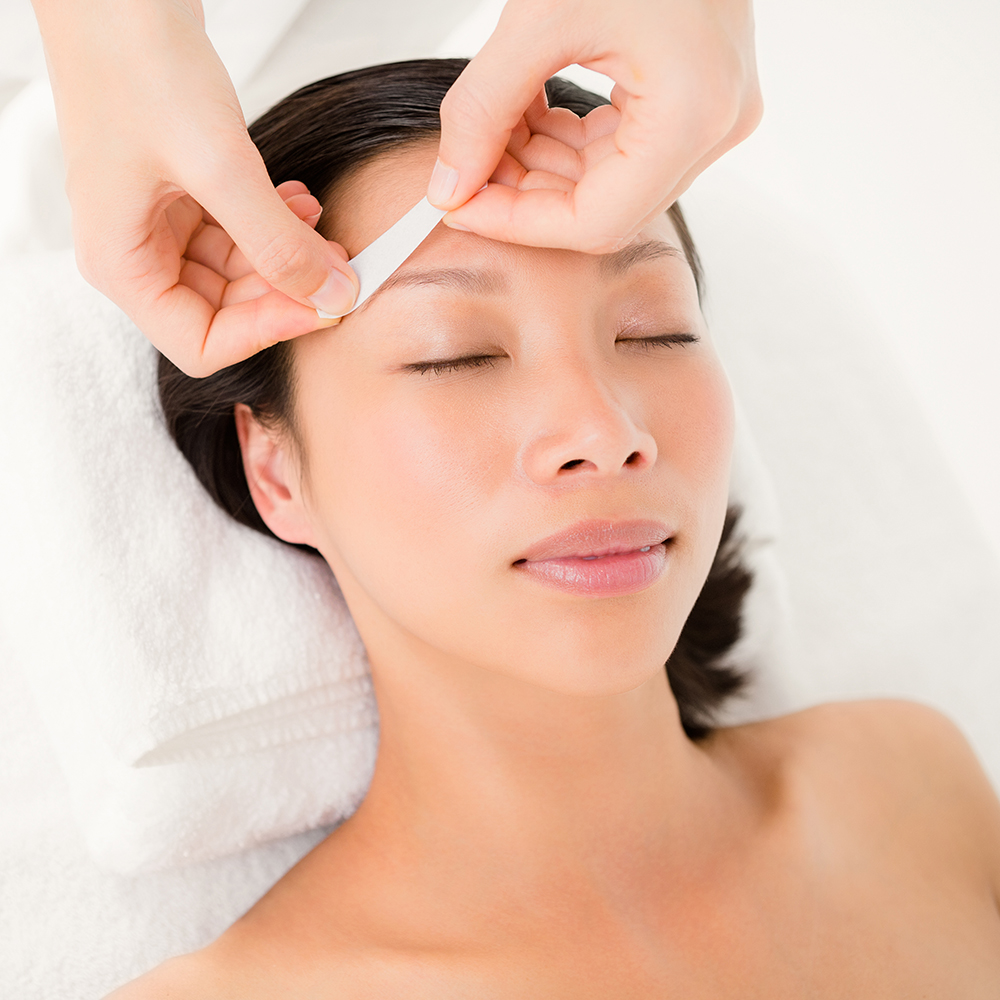 WAXING
Waxing is a longer-lasting alternative to shaving for those looking for a hair removal option. The process involves the use of strip wax and hard wax to pull and remove hair from the root. Whether you choose Brazilian waxing, body waxing, eyebrow waxing, or upper-lip waxing, you can expect results to last from two to eight weeks. Where shaving removes just the surface of the hair, leaving the follicle, waxing removes the hair from the root. It leaves skin more smooth and hairless much longer. Over time, hair grows back lighter and finer, making the process less painful. Waxing can be used to remove facial hair, back hair, bikini area and larger sections like leg hair removal. Exfoliate your skin the day before and avoid using lotions the day of your wax.
Yes, Your Feet Deserve a Special Day and Special Treatments

Your feet do a lot for you on an everyday basis, which is why we're excited to celebrate "I Love My Feet Day" and give your toes some TLC.

Beach Ready Beauty to Pair with Flip Flops & Floaties

Get your hair, nails, and skin in beach ready shape by booking these fun and festive summer time spa treatments just in time for your vaca.

Special Delivery: Hair Removal for Dad

Plenty of men wonder about hair removal and a more groomed look. So this Father's Day, here's a crash course on getting rid of unwanted hair.