Ultherapy Skin Tightening
---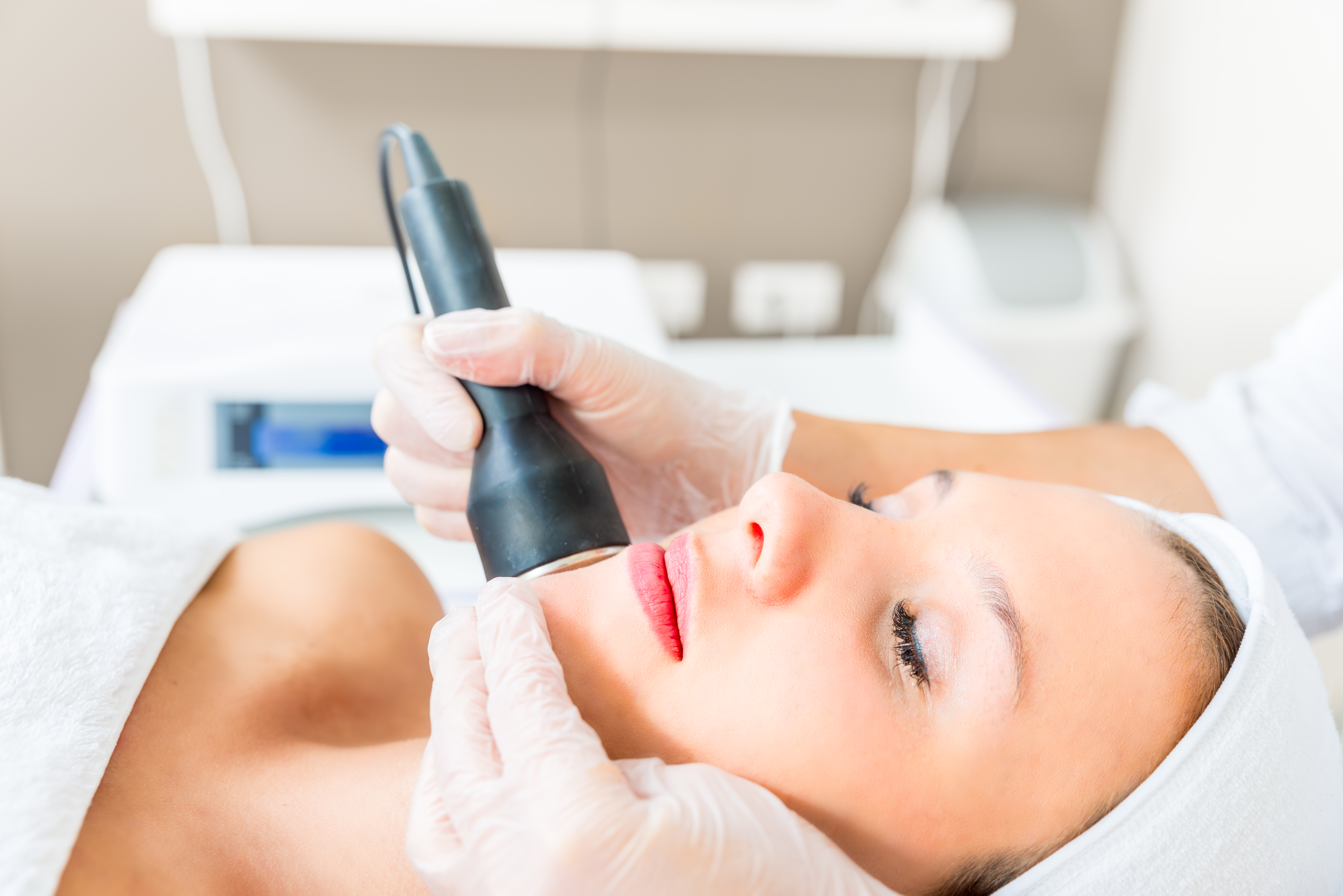 Ultherapy. Christie Brinkley's a fan. And let's just declare here if we could look like her at age 65, we'll consider ourselves lucky. If we looked like her now, we'd be lucky. So, what's behind this beauty procedure? Read on.
What Is Ultherapy?
Noninvasive and FDA cleared, Ultherapy is known as the "nonsurgical facelift" for its ability to tighten and lift the brow, neck and chin areas. (It also diminishes the look of lines and wrinkles on the décolletage.) Ultherapy capitalizes on ultrasound to encourage new collagen production deep below the skin with zero downtime.
While most patients see a difference after one treatment, results may become more noticeable in the months to come (even up to six months' time) post-procedure.
How it works: Gentle pulses of ultrasound energy go below the skin's surface where it heats connective tissue. As a result, it kick-starts the body's healing response and lifts the tissue over time. The regenerative process creates fresh, new collagen. Hence, a younger-looking you.
What to Expect
Prep: Your skincare professional cleanses the skin and applies an ultrasound gel.
X marks the spot: Before the treatment applicator touches your skin, the practitioner takes advantage of traditional ultrasound imaging. This technology allows further insight for your skincare professional to not only view the layers of tissue but to deliver targeted energy to where it's needed most.
Allot 60 to 90 minutes for a face and neck procedure and 30 minutes for a chest treatment, according to the Ultherapy site. Mild discomfort is often how patients describe this treatment. (Of course, this varies depending on the individual's tolerance.)
Aftermath: You may encounter temporary bruising or numbness. Even so, you should be able to resume your normal activities.
Additional Info
Not keen on or wary about going the facelift route? The noninvasive Ultherapy may be the option for you. And, in terms of age range, Ultherapy is best suited for those 30s-plus.
Results fluctuate based on the individual.
Costs vary typically between $1,000 and $5,000.
Keep Reading
Love skincare? We suggest the following stories:
Skincare Masks: Walnut, Charcoal, Avocado; Myth or True Remedies?