6 Tips So You Can Look Good On Your Next Zoom Call
Published: Tuesday, May 5th 2020
by Spafinder
---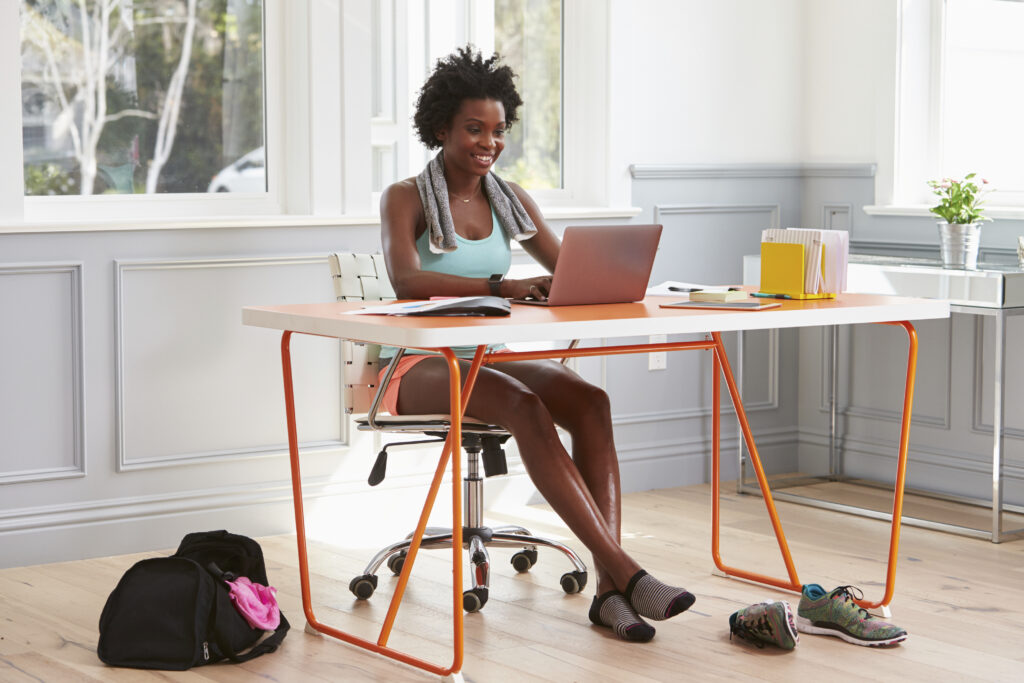 We can all probably agree we're getting a bit restless with our current remote work situation. And undoubtedly a bit lazier (yikes!) than we were at the beginning of the whole stay-at-home order. We possibly wore pajama pants to last Monday's meeting on Zoom. (Hopefully said pants were out of view, unlike Will Reeve's shorts.) And this week? It's completely likely we didn't brush our hair. We know it's time to step up our beauty game. Because while we're still taking Zoom calls, we need to look good (presentable) in front of our colleagues. Who's with us?
6 Beauty Tips for Your Next Zoom Call
1. Have a beauty night in and mix up a DIY Facial. We don't mean to brag, but we have some amazing at-home facial recipes on the Spafinder Blog. A sampling here:
If you don't have the time to blend them up and be Martha Stewart-esque, or simply don't have the ingredients in your pantry, invest in an overnight mask. We're currently infatuated with Laneige Water Sleeping Mask ($25) and Perricone MD Multi-Action Overnight Intensive Firming Mask ($99). And check out the masks in the new Spafinder Shop, like the Guac Star from Farmhouse Fresh. Slap one on before you hit the pillow and start snoozing (talk about beauty sleep!).
2. Give yourself an at-home blowdry. We will be the first to admit we're not the most skilled at hairstyling (particularly on ourselves). But Drybar offers an amazing YouTube video collection that breaks down how to blowdry our tresses. We've tried several of this leading brand's hairstyles (the Cosmo Tai is our fave), and our mane has never looked better. (Maybe not as good as when we go to the salon, but close.)

3. Posture. It counts. Don't hunch over your laptop Quasimodo-like. Shoulders down and back. Chin up. The best way to execute this: strengthening your core. So check out Spafinder's LIVE! Event Programming Guide. It connects you to our network of partners presenting FREE (yes, FREE!) online wellness courses, classes and more. This way, we can all stay healthy and active (and with excellent posture, no less).
4. Eyebrows. Nothing makes your face look more "finished" than a good set of brows. Fill them in, wax them, whatever it is you need to do. 
5. Don't forget your nails. Spend a little extra time to give yourself an at-home manicure.
6. Now, the last thing you want is to look washed out on Zoom. Laura Mercier's 4 Steps for a Flawless Face video is 100% worth a look.
Special occasions call for Spafinder. Gift today, spa tomorrow.
SPAFINDER LIVE!
Spafinder is supporting wellness at home with classes in meditation, yoga and more. Check out the SPAFINDER LIVE! May calendar.
Most recent from Fighting Covid-19