Juggle Work at Home and Kids with These 7 Tips
Published: Friday, April 10th 2020
by Spafinder
---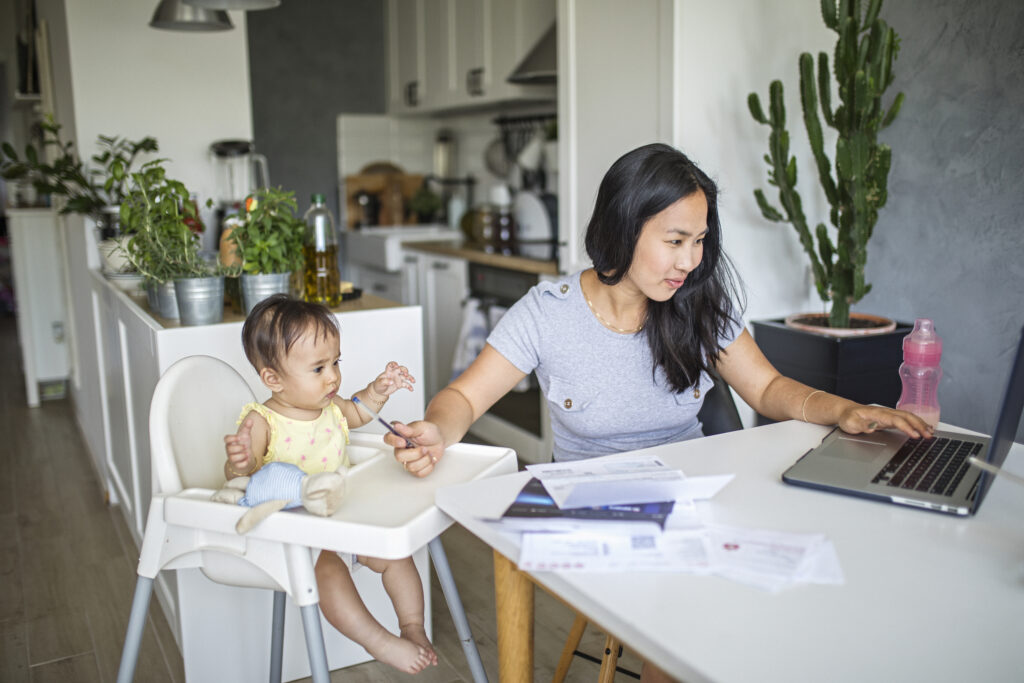 Let's hear it for all the moms who are suddenly forced to juggle work at home and 24/7 childcare. To help the heroines who are adjusting to living, working and raising kids in the same space, we've created this list of to-dos. We hope will they will make your multiple jobs a little easier.
First, Read These Quotes
Sometimes we all need a little inspiration. We think you'll find words that help you get through the day in this upbeat article from Forbes.com, "50 Quotes For Working Moms Who Are Working Double Shifts In The Face Of Coronavirus." Our favorite? This from Lisa Alther, "Any mother could perform the jobs of several air traffic controllers with ease."
Next, Create a Schedule
We see you laughing. While creating a work-at-home schedule is challenging, you can do it. Fast Company suggests starting each work day with a set routine–­get up at the same time, get dressed, etc.) Then schedule the most important tasks first. If your kids are in at-home school programs, be sure to include times when you need to take part in remote classes or meet with their teachers.
Tip: Ask your children to be part of the schedule. This will help them feel in control and more apt to follow it. Spafinder hosts LIVE! classes monthly.
Don't Fall into "Mom Can Do It"
It's easy for kids (and you) to fall into old habits. (We're thinking your kids expecting you to pick up their books and papers when they are capable of doing it themselves.) Ask your children to help you create a plan that works for you and them – and make a "to do" list in advance.
Tip: If you ask for your children's help, you may be surprised by how well they cooperate.
Work Spaces Are a Must
You've heard this tip before but it's worth repeating: create a dedicated work space for you and your kids. Ideally, you have a private at home office or room where you can do your remote work. However, even if your office is now your kitchen table, make it functional by removing "homey" things like dishes. Your kids also need their own desk or space where they can focus on schoolwork.
Tip: Even toddlers will enjoy playing work and will appreciate their very own office, equipped with books, paper, crayons, etc.
Gather Your Resources
Let's just say it. It's ok to let your kids have more screen time while you are all stuck at home. However, make sure it doesn't get out of hand by identifying programs or games in advance that are ok to watch.
Tip: Think Baby Einstein for babies, PBS for toddlers and age-appropriate shows and activities like animation programs for older kids.
Make Time for You
During COVID-19, you may not be able to enjoy time at your local spa or salon so it's crucial that you set aside time for your own health and wellness every day. Treat yourself to a spa mani/pedi at home or learn how to take care of your indoor skin with this guide. Remember, spa time isn't just for Mother's Day.
Tip: Check out virtual soothing meditations, yoga classes and more below.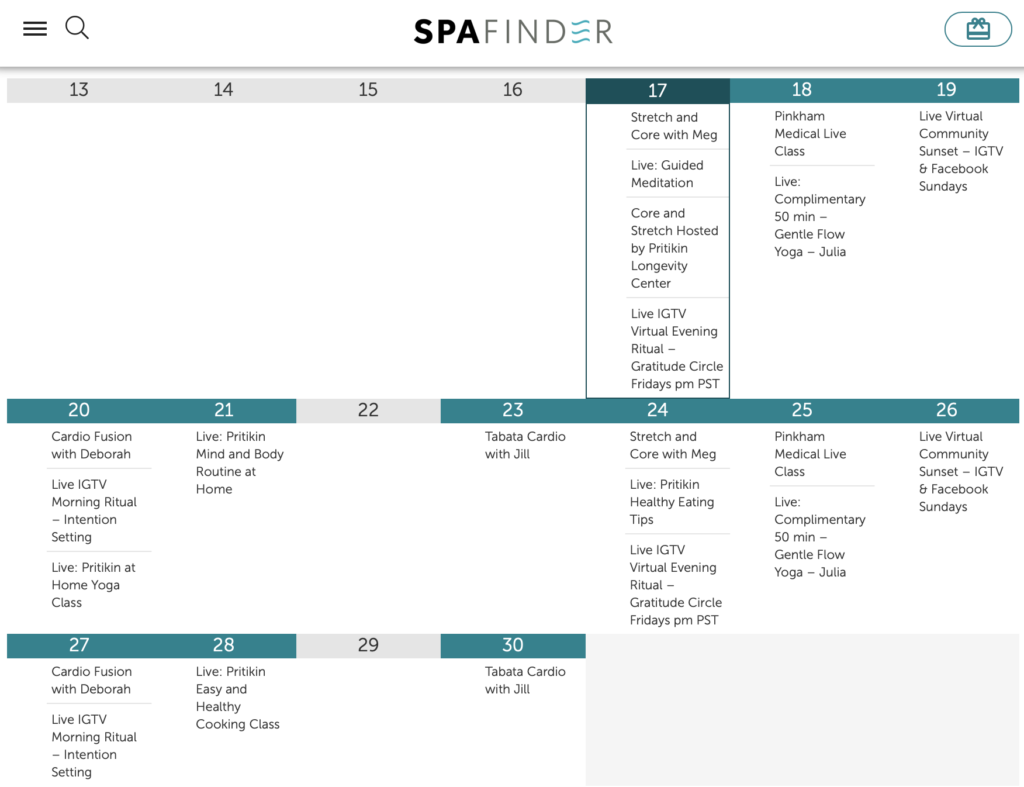 Plan for Interruptions:
Kids are kids and interruptions will happen. Parents magazine offers excellent tips on working from home, including this genius idea. "Give your child a nonverbal "Do not disturb" when you need quiet time. Perhaps you could wear a tiara when you're on the phone to signify that kids are not allowed to make noise or interrupt."
Enjoy our virtual LIVE! classes.
Special occasions call for Spafinder. Gift today, spa tomorrow.
Most recent from Fighting Covid-19