How to wake up your mind and body with Tai Chi
---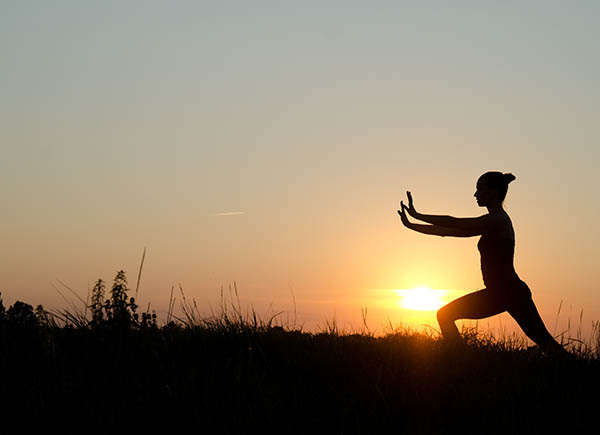 With the New Year well under way now, the mental and physical balance created by the ancient exercise of Tai Chi offers you the chance to re-charge, wake up and even re-invent yourself by being healthier in 2018.
Tai Chi is practiced around the world as a health-promoting exercise, and was developed as a martial art in 13th-century China. Known also as Tai Chi Chuan, it combines deep breathing and relaxation with slow and gentle movements. Health studies have shown, as an innovative spa therapy, Tai Chi can help people reduce stress, improve balance, and increase general mobility. Participants also report increased muscle strength in their legs. When lessons are provided by a licensed and experienced instructor, Tai Chi can be a great way to creating a healthy lifestyle in the spring.
5 benefits of Tai Chi to wake up your mind and body:
Decreased stress and anxiety
Increased aerobic capacity
Increased energy and stamina
Increased flexibility, balance and agility
Increased muscle strength and definition
There is also clinical evidence the practise may also:
Enhance the immune system
Lower cholesterol levels and blood pressure
Improve joint pain
Improve symptoms of congestive heart failure
Improve overall wellbeing in older adults
Reduce risk of falls in older adults
Enhance quality of sleep
Tai Chi can be for everyone
What makes the ancient practice so accessible is that Tai Chi is a low-impact endeavour. It places minimal stress on muscles and joints. Because of the slow, fluid motions, it is generally safe for all ages and fitness levels. Tai Chi may be extremely beneficial to older adults who find other types of exercise too difficult.
Tai Chi is generally safe. But with any new physical activity, women who are pregnant or people with joint problems, back pain, fractures, severe osteoporosis or a hernia, should consult their GP before trying Tai Chi. For some, experienced instructors may provide modifications or help you avoid certain postures.
How easy is it to get started in Tai Chi
Tai Chi is a relatively inexpensive hobby to get it into for most. It does not need any special equipment. With the aid of an experienced instructor, with the backdrop of one of Britain's luxury spa locations, Tai Chi may offer you that momentarily escape from your busy world and the perfect way to start your day off.
Now that we are well into 2018, the spring is the a great time to try something new!