MINDBODY Joins SpaFinder to Bring You the Ultimate Wellness Resource
Published: Tuesday, August 2nd 2011
in Fitness
---

Spa is massage; spa is skin care; and spa is relaxation, meditation and rejuvenation. But above all, spa is about wellness for the body and the mind, and some exciting new changes now make us the ultimate resource to help you achieve that healthy mental and physical balance that we all strive for.
SpaFinder has long been dedicated to improving global health and wellness, and now, when you visit SpaFinder.com, you will find thousands of new fitness and wellness listings, in addition to new wellness content, healthy spa recipes, service menus, treatment tips, deals and more. Last week marked the official launch of SpaFinder's partnership with MINDBODY, the nation's largest online software provider in the health and wellness industry, to make 13,000-plus wellness facilities and their over 40,000 classes available to you through SpaFinder.com! The addition of yoga, Pilates, gyms and training facilities — and the ability to book classes and services online — makes SpaFinder the ultimate resource for all things wellness.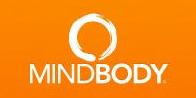 "Staying healthier becomes much easier," Rick Stollmeyer, co-founder and chief executive officer of MINDBODY, says of the added accessibility to scheduling and booking that spa and wellness enthusiasts are afforded by the new inventory of wellness services on SpaFinder.com.
Check out all of the premium offerings now open for booking on SpaFinder.com, and find fabulous educational content that will have you looking — and feeling — your most-excellent best.