Run Like the Wind, Reward Yourself at These Spas
---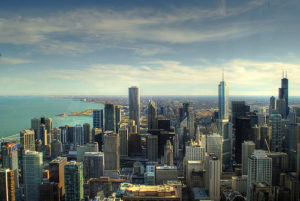 Marathon time is fast-approaching! Last month, we blogged about Chicago spa Tiffani Kim Institute offering The Marathon Massage for Chicagoland's runners. This month, we caught wind, in Vital Juice Chicago, of even more spas offering athletes massage and other spa treatment deals to ease their accomplished-but-tired muscles and to pamper their weary feet.
Here's what Vital Juice has to share with marathoners of the Windy City:
After running the Chicago marathon on Sunday, you'll feel like a rock star – a rock star who just ran 26.2 miles.
Thankfully, a few of Chicago's top spas have your back (and hamstrings) and are offering marathoners money-saving deals. Here's where to go if you wanna:
Get the royal treatment. Through October 14, bring in your bib for a free pool and fitness center pass and $30 off a 55-minute or longer massage at the Spa at the Four Seasons.
Pinch pennies. Whether or not you run, you can take advantage of the Pretty in Pink $31 spa deals for Breast Cancer Awareness Month. Get a massage or a luxurious pedicure and still have plenty of cash for a well-deserved celebratory dinner.
Share the love. Bring in a friend and you'll both receive 15% off any Runner's Massage at Spa Space through October 23. Flying solo? Mention Vital Juice and take 20% off a Sports Pedicure.
Feel the heat. Throughout October, runners get 15% off all 90-minute massage or reflexology appointments plus a free steam and sauna session at Soulistic Studio Spa.
Focus on the feet. The Dana Hotel Spa takes 20% off its 50-minute Energizing Leg and Foot Treatment (normally $70) from October 10-15 for marathon runners.
(Via: Vital Juice Chicago)