5 Valentine's Beauty Treats for a Girls Night In
---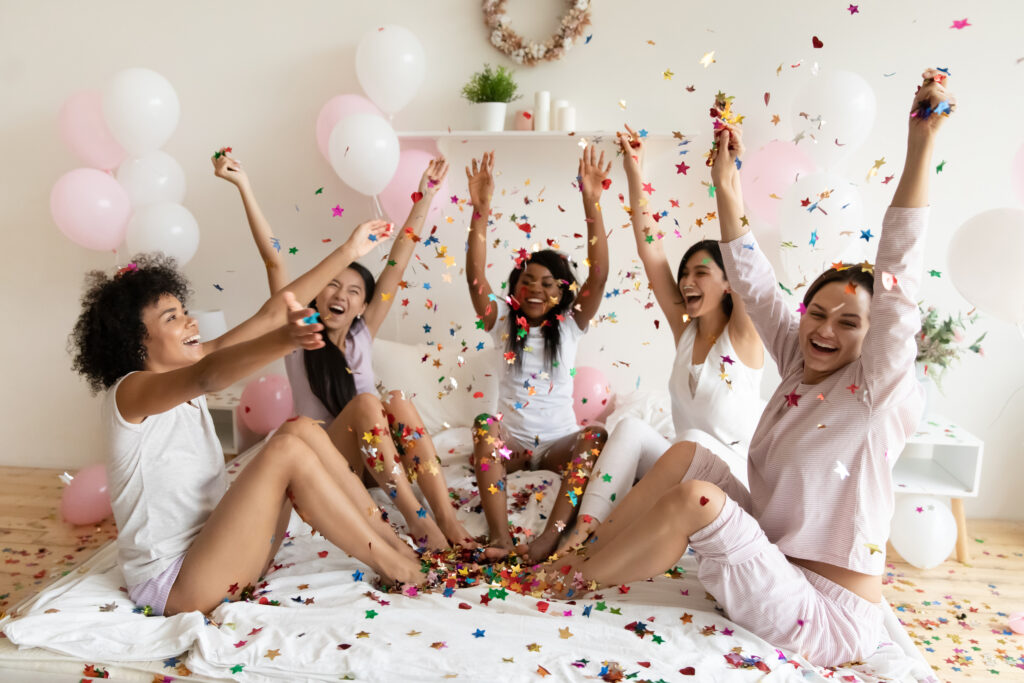 A girls' night out is fun but staying in with your pod gal pals – or pampering yourself – is a special way to celebrate Valentine's Day. We found five Valentine's treats in the Spafinder Shop that will bring beauty and relaxation to your celebration. Just add some bubbly and chocolate and let the love begin.
Did you know you can use your Spafinder Gift Card to purchase fine beauty products, jewelry and more in the Spafinder Shop? We found this adorable Girls Night In Kit on sale for $50. It's chock full of spa and beauty goodies for an at-home Valentine's spa party and also makes a great gift for Valentines near and far.
Girls Night In Kit, $50 – free shipping with purchases over $50!
Planning an at-home Valentine's party with your best girlfriends? The Spafinder Shop has the beauty products you need for an evening of spa love – like this collection of rejuvenating eye gels from FLASHPATCH®. These quick fixes accelerate the delivery of essential ingredients caffeine and hydrolyzed collagen. And they stay put. Nice.
FLASHPATCH eye gels, $3, in the Spafinder Shop.
If a luscious body cream is named Fluffy Bunny, it's on our list. This shea butter whip from Farmhouse Fresh is a jarful of comfort created to put you in a dreamlike state with mint-julep, cream and a hint of lavender. Perfect for normal to dry skin types, Fluffy Bunny protects against chapping, cracking and roughness – and soothes dry indoor skin.
Fluffy Bunny Shea Butter Cream, $30, at the Spafinder Shop.
We can't get enough of the scent of coconut and Pure Fiji knows exactly how to create a dreamy sugar scrub. Treat yourself (or a Valentine) to this luscious natural exfoliation and extraordinary moisturizing treatment from the pristine islands of Fiji. Then, plan your next beach getaway at a top destination spa.
Coconut Sugar Rub, $47.95, in the Spafinder Shop. Also available in guava.
Jurlique is an iconic beauty company and Rosewater Balancing Mist is one of their most iconic products. The reformulation uses the new, specially-grown Jurlique Rose extract that's proven to improve skin barrier function hydration, not to mention a beautiful scent you won't find anywhere else. Following cleansing, lightly mist onto the face, neck and decolletage and gently press onto skin. Use over makeup for and instant hydration boost or on the go hydration. Perfect for all skin types.
Rosewater Balancing Mist, $42, at the Spafinder Shop.