5 Ways to Reward Employees with a Spafinder Gift Card
---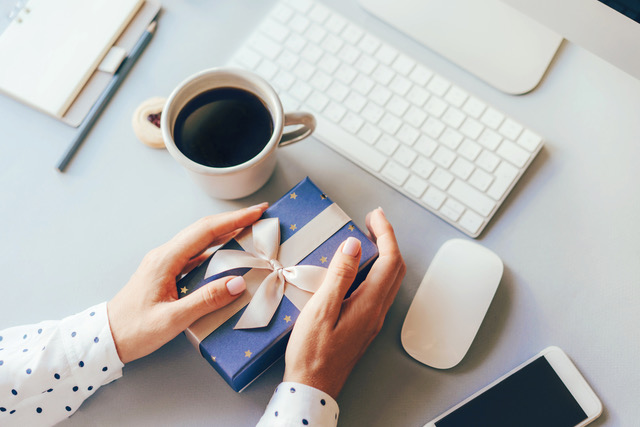 Employees (and employers) have been through a lot during the last nine months. We've seen schedules and workplaces turned upside down. Plus, we've worked extra hours while taking on at-home teaching responsibilities and cooking Every! Single! Meal! Well, we've got a foolproof way to say thank you for all you've done to get us through these trying times. No surprise, it's a Spafinder Gift Card – and here are five reasons why this special employee gift says you understand…and you care.
Reason One: The Ultimate Gift of Relaxation
You see your team is stressed, exhausted and, let's face it, approaching burn out. But how do you wrap up an intangible like relaxation in a pretty package? It's easy with a Spafinder Gift Card. Just choose the card and amount you want to gift; write a message and we'll do the rest. Or even easier, send an e-gift card and surprise them when they open their email.
Reason Two: Spa Treatments Are Luscious
Let's be honest: people love spa treatments because they feel so darn good. We think there is nothing more enjoyable then a soothing massage and spas are offering all types of innovative, safe options, from Thai massage to deep tissue to aromatherapy. (We're sighing with pleasure just thinking about it.) This article from the Spafinder archives outlines the 10 most popular types of massage but we bet your team will come up with more favorites.
Reason Three: Mani-Pedis for All
If you're on a budget, gifting a mani-pedi is a fun and highly appreciated holiday gift. Spafinder Gift Cards start at just $25 and they are accepted at thousands of spas and salons worldwide. And no worries – men love manicures and pedicures too so everyone on your team can experience the joys of perfect pinkies and toes!
Check out this GQ.com article on why little foot pampering is just what guys need.
Reason Four: Everyone Needs a Mental Health Day
As people grapple with anxiety and isolation, health professionals are paying more attention to mental health issues. You may have noticed that people your team are drained and exhausted – even asking for a mental health day. Spa and wellness treatments like massage, reflexology and exercise are excellent ways to help employees improve their mental health, happiness and job satisfaction. And with a Spafinder Gift Card, they can choose exactly how they want to recharge and relax as a little extra employee gift bonus.
This article from the BBC asks people to look after their mental health this winter. We wholeheartedly agree.
Reason Five: Spafinder Gift Cards Are for More Than a Spa
Spafinder not only applies to spa and wellness experiences—your giftees can use their gift card at the Spafinder shop, too. They'll enjoy choosing top beauty and spa gifts from name brands like Circadia, Jurlique, Sothys, Skin Regimen, Kerstin Florian, SpaRitual, Pure Fiji and Comfort Zone. Plus, they can buy apparel and jewelry.
Explore this great collection of gifts for $50 or less in the Spafinder Shop.