Love Burst—Holiday Gift Guide for the Love of Your Life
---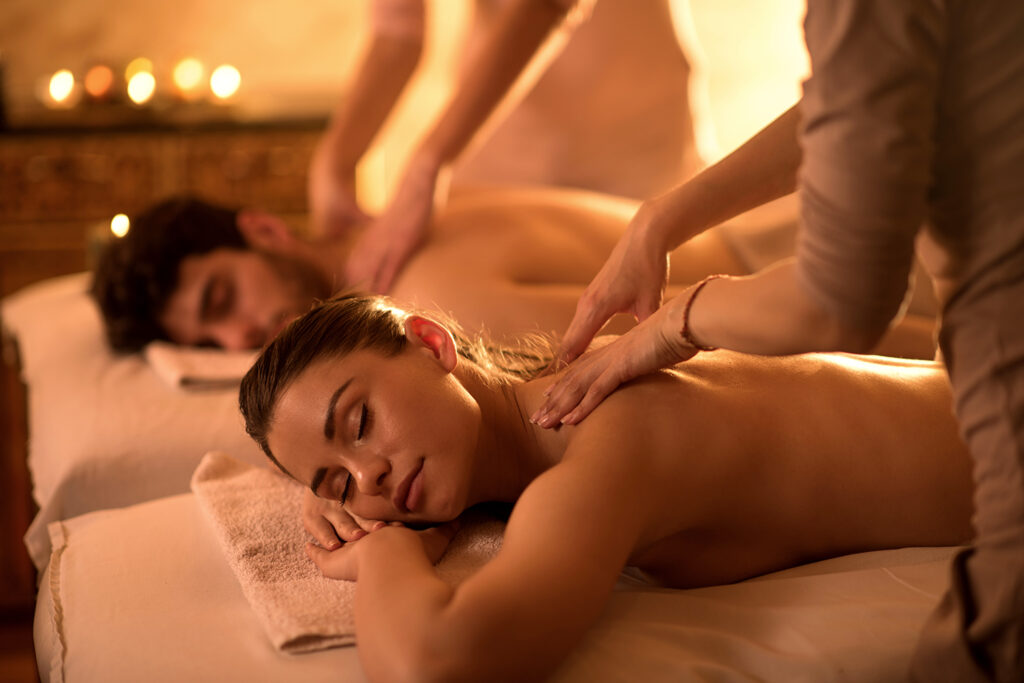 Families tend to take center stage when it comes to the holidays but it's also a chance to tell that special someone in your life just how special they are. Whether you go big or cuddle up at home, you can't go wrong with introducing a little spa and wellness to the love of your life. Here are a few gifts that are sure to heat up any romance this holiday season.
Couples Treatments, More than Just Massage
The couples massage is a tried and true classic and shouldn't be ignored. However, spas have ramped up their couple offerings with new and innovative treatments that can be enjoyed as a pair! You might enjoy a side by side mani/pedi or a thrill inducing class with acrobatics. Check out these innovative couple offerings from our archives. They prove that a trip to the spa as a pair means so much more than just a massage.
Men Get Stressed Too!
We know that with all this talk of spas and love that you are probably thinking that this is a gift list for the women in your life. Well, yes, women are still the biggest consumer of spa treatments. But men are getting wise to the game— it's not like stress is gendered! More men are prioritizing wellness and asking for spa treatments as gifts. But they might be a little bit nervous heading to the spa by themselves. That's why we here at Spafinder have pulled together a Men's Guide to Spas. So go ahead and get your male love a trip to the spa. It might be just what he needs after a stressful year.
Spas are More Than Spas
Spas have broadened their scope from quiet places with white robes. Today, they offer a wide variety of different ways to enjoy wellness. That's because not all wellness is the same. Sometimes you might want a luxurious body scrub but other times you might want a body sculpt class to sweat out your toxins. By getting a Spafinder Gift Card for your love, you are opening up a world of wellness possibilities for them. It can be used at a salon, a workout class, a classic spa, or even at the Spafinder Shop.
So whether they like to get a new hairdo or pamper themselves in the comfort of their own home, Spafinder has them covered. Oh, and you can purchase Spafinder Gift Cards instantly online and have them delivered immediately to their inbox. So if you forgot a gift in all the hustle and bustle of the holidays, Spafinder is there as an amazing gift for the love in your life during the holidays or just because.