The Perfect Dad Day
---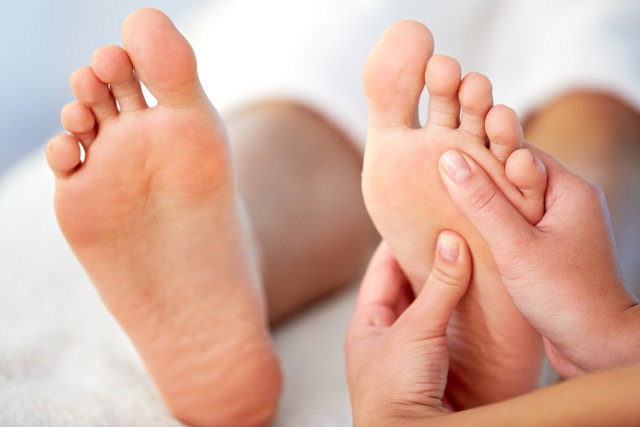 Thinking about how to celebrate dad on Father's Day, Sunday, June 21? We're here to help you plan the all-time, perfect dad's day. And best of all you can join your dad for as many of these fun and healthy activities as you'd like – or let him enjoy them on his own. (Ideas apply to grandpas, uncles, husbands, partners, best friends and mentors!)
Start his day with morning yoga
Introduce the dads in your life to a feel-great yoga session. Yoga Journal lists an incredible "38 Health Benefits of Yoga" in this article. Plus, yoga is an excellent way to spend meaningful time with your father. Spafinder's network of partners across the U.S. offer FREE online courses, seminars, classes, tips and expertise at Spafinder LIVE!, including on-demand yoga classes with Tarah Sparkman, Lake Arrowhead Resort and Spa. Or click here to find a class near you.
Add a refreshing facial
Next up: treat your dad to a soothing facial. You will learn about types of facials at this link– plus, find a spa near you. If he can't make it to the spa, check out these sweet DIY recipes from trendy OLEHENRIKSEN FACE BODY SPA. Seriously, what could be more fun than slathering an anti-aging honey mask on your dad?
He'll love a reflexology foot massage
It's no secret – everyone loves a foot massage. According to Healthline, reflexology is a type of massage that involves applying different amounts of pressure to the feet, hands or ears. But we're talking feet. The idea is that certain points on your feet connect to specific organs and body parts. Thus, the healing. If you're up for a DIY foot massage on your dad, husband or partner, check out this video. We know you can do it! Plus, learn more and find spas offering reflexology at Spafinder.
Or a relaxing golf getaway…
A lot of guys love golf and that includes dads of all kinds. For the ultimate treat, send him to a top-drawer spa resort like Westin Mission Hills Golf Resort (two championship golf courses) or the Hyatt Regency Scottsdale Resort and Spa at Gainey Ranch (27 holes of championship golf).
Or choose from more spa-golf getaways here. If he can't get away (or a vacation isn't in your budget), read this article on the best massages for golfers and book a treatment at a local spa.
Top it off with a soothing bath
Guys and baths aren't the first combo that come to mind but lots of men love a hot tub after a long work day or strenuous workout. You can use a Spafinder gift card at the new Spafinder Shop to buy a luxurious wellness gift for all your favorite dads – or send him a gift card so he can choose his faves. We think he'd like anything from Comfort Zone or the cool scrubs like the Dermasuri exfoliating beard mitt.