5 Easy Ways to Welcome Abundance this 2017!
---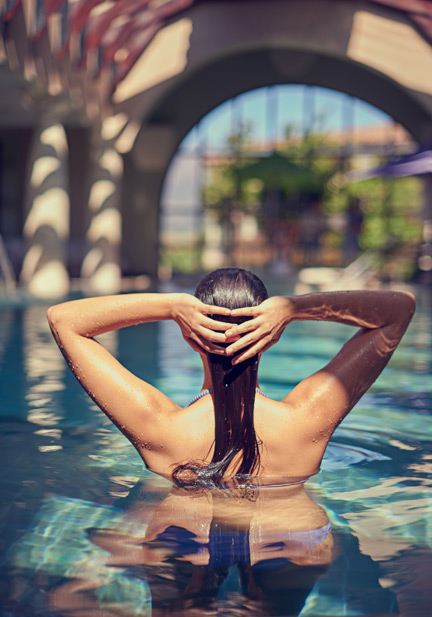 Set the tone for your day and night ahead with easy-to-manage wellness rituals designed to increase abundance in every aspect of your life…
Stay positive every day- there's nothing like regular affirmations to set the tone for an inspiring day ahead. Whether you seek improvement in relationships or your pay packet, repeating and affirming daily what you wish to create more of in your life really works.
Book a retreat – checking your being in to a detox, fitness or yoga retreat might be one of the most soul-nourishing things you can do this year.  And the good news is that there is an abundant of choices to renew your mind and body. From rustic retreats to the luxury resorts, know that it is the quality of the food, teachers and practitioners that makes all the difference.
Enhance your inner OM  – Nothing like a twenty-minute session to smooth out the worry lines, renew the spirit and help create more abundance in your love, work and social life.  Considered the new frontier of wellness, there's a host of boutique meditation studios cropping up all over the globe (book your cushion) or at home simply create a sacred corner and sit quietly each morning – a few minutes each day will do wonders.
Learn something new – Stepping outside our comfort zone by trying new things enhances our health in an abundance of ways. Boost your brain by joining a writing group or learning a new language. Renew your body by connecting in with the local tennis club or walking group – you never know who you might meet!
Glam up for a night out – did you know a French girls secret to her natural beauty is simply great looking hair and a good manicure? Big night out? Drop by a Dry Hair Bar for a quick overhaul (they are usually nicely affordable too!). Express facials are on the rise making it just as easy to drop in for a twenty-minute microdermabrasion or oxygen blast.  At home, smooth an ice block over your face that will boost circulation and bring a fresh glow to your skin in moments.
It's still dry January – easily one of the most inspiring wellness trends, there's never been a better time to be sober. Plus there's an abundance of health benefits to be gained from embracing a low or no-alcohol lifestyle (deeper sleep and more meaningful social connections). From dry bars to booze-free bars, clubs and sober-chic events, here's a whole world out there without wine!