Girl's Trip Must Haves
---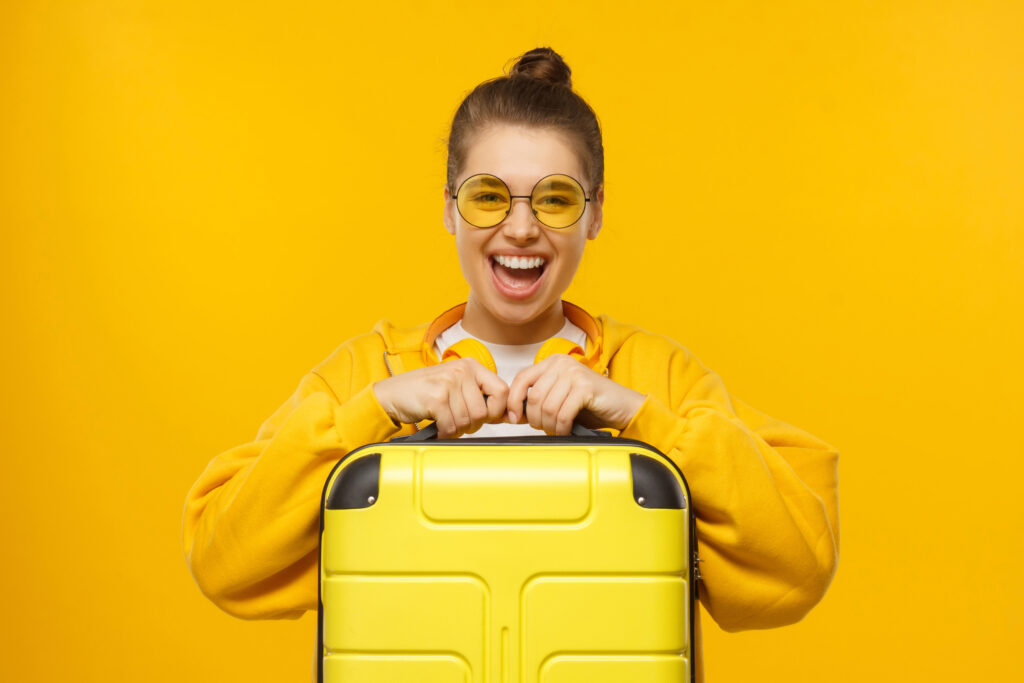 A girl's trip is good for the soul; there's no denying it. Who doesn't love soaking up the world's most beautiful destinations with their best friends, especially when sheet masks are involved? Aside from your skincare products, bathing suits, and top-notch iPhone camera, for obvious reasons, there are plenty more items that help upgrade your girl's getaway in the best way. A quality backpack carries all your favorite snacks, sunscreens, and maybe even a selfie stick for big group photos. And then there's the attire, which varies by destination but still produces a few ride-or-die clothing items that you can't live without on your girl's trip. Whether you have a girlfriend's getaway coming up or can't wait to plan one (hint: Spafinder can help), here are all the packing essentials when having fun with your favorite women.
Stretchy pants
Whether you're more fond of sweatpants, leggings, or yoga pants, a pair of not-very-tight trousers is absolutely essential for your girl's weekend. Yes, even if you plan on going full glam each night in Las Vegas, NV, or hitting the music scene in Austin, TX. These stretchy pants don't just make casual and comfortable airport attire; they're also perfect for daytime activities like hiking, lunch dates, and more. A pair of simple black leggings is one of the comfiest things to wear ever, especially after a big meal shared with your girls. Yet, they can be dressed either up or down to create a wide variety of looks. This means that they definitely deserve a spot in your suitcase alongside your cocktail dresses, designer jeans, or sophisticated blazers.
Tip: We love the stretch pants from Vuori and the joggers, and the shorts…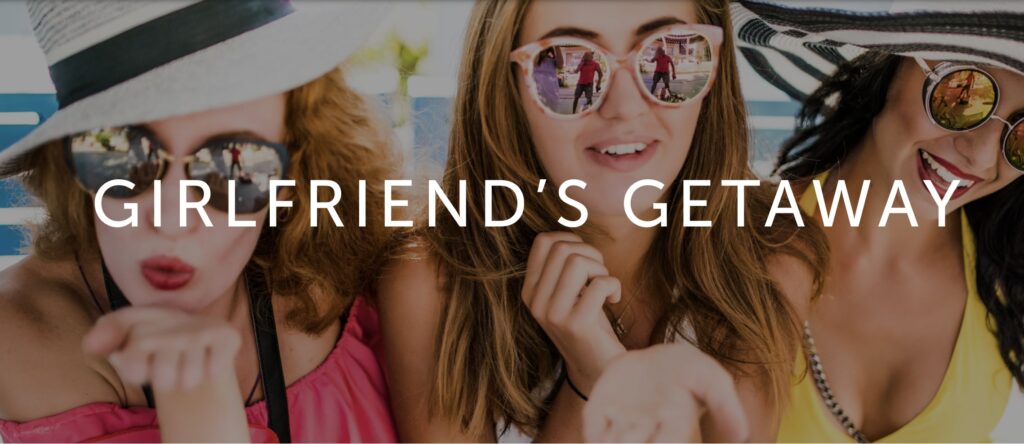 Sheet Masks
"Girl's getaway" is practically synonymous with self-care, which translates into the best sheet masks for you and your squad. Consider it a rest day for both your skin and psyche, as you can infuse your face with all your favorite skincare ingredients while having in-depth conversations with your favorite people. Or maybe watching a movie, or doing some light snacking… it's entirely up to you! There are plenty of brands that sell sheet masks in bulk for low prices, including a few in the Spafinder family.
Tip: Try the Marine Hydration, Repair, or Blemish sheet masks from Hemp CBD for easy and affordable treatment, or the Nanogold Repair Face Mask to feel a bit fancier. Each sheet mask is made with unique ingredients and complexes to suit every skin type in your girl squad. They can be purchased with a Spafinder gift Card in the Spafinder Wellness Shop.
Backpack
Remember on road trips as a kid when your mother carried a bag packed with snacks, baby wipes, and anything else the family could want? You may have questioned the Mary Poppins level of magic happening in that backpack, but you'll understand on your first girl's getaway trip. Even a group of grown women need a designated mother figure to hold onto the essentials and keep everything in check, and we may or may not be saying this should be you. Spa session? Keep your water bottles, towels, and body mists ready in the backpack for after the massage. How about a beach day? Sunblock, sunglasses, and iPads fit perfectly into the pockets. Bottom line: we could think of many scenarios in which your girl's trip will play out, but you'll need a backpack in every single one of them.
Tip: Check out Pack Hackers minimalist's' guide to the best travel backpacks.
Multitasking makeup
Listen, we get it. You need to save room in your luggage for all the souvenirs you'll bring back from your weekend getaway, but you still want to pack enough makeup for the occasional full glam. What's a girl to do? Stock up on the best multi-tasking beauty products, of course. Have you ever seen an eye pencil that both defines your eyebrows and lines your outer lids? It applies a good portion of your makeup look and fits right into your purse. How about a three-in-one colored face tint that applies the same breathtaking hue to your cheeks, eyelids, and lips? Don't mind if we do.
There are plenty of ways to save time, money, and space on the best multitasking beauty products, but we're especially fond of SPF-infused face makeup. Wearing sunscreen daily is crucial for both health and aesthetic reasons, and you don't even have to think twice when it's present in your everyday makeup routine.
Tip: Our recommendation? Apply the Purepressed Base Mineral Foundation SPF 20 for the safest and most stunning makeup looks on your girl's weekend. Available in the Spafinder Wellness Shop.